Nicki Minaj, Kylie Jenner, Miley Cyrus, Zoë Kravitz – just some of the names that inevitably pop up in your mind the moment you think "cool". These women, along with many others you spot in the street can rock a cool-girl look any day of the week and instantly inspire you to try a combo of your own. How would you define the ideal cool-girl outfit, though? 
It's that edgy, authentic combination of casual and haute, it merges polarities such as high heels and ripped jeans, or flat Ugg booties and a mini dress. It also emphasizes athleisure as the modern go-to both for casual get-togethers and fancy occasions. Let's double down on a few cool combos you can add to your look-book and master the art of this trendy style for yourself!
The day/night jeans-based look
Jeans are the beachy waves among outfits – easy to transition for a night-time event from spending an entire day looking effortlessly amazing at the office in the same pair. They are unmistakably the most pivotal piece of clothing you should own that will match anything and everything when paired right.
Instead of getting a slew of pairs that will sit idly in your closet, check out the finest POPSUGAR editor-approved jeans you can add to your collection. High-waisted, slim jeans, low-cut and flared, you name it, there are all kinds of jeans you can consider. Match them with your favourite ankle boots, a crop top and a blazer, and you have a dream-come-true look for a cocktail evening among celebs.
Deconstructed suits with a sneaky twist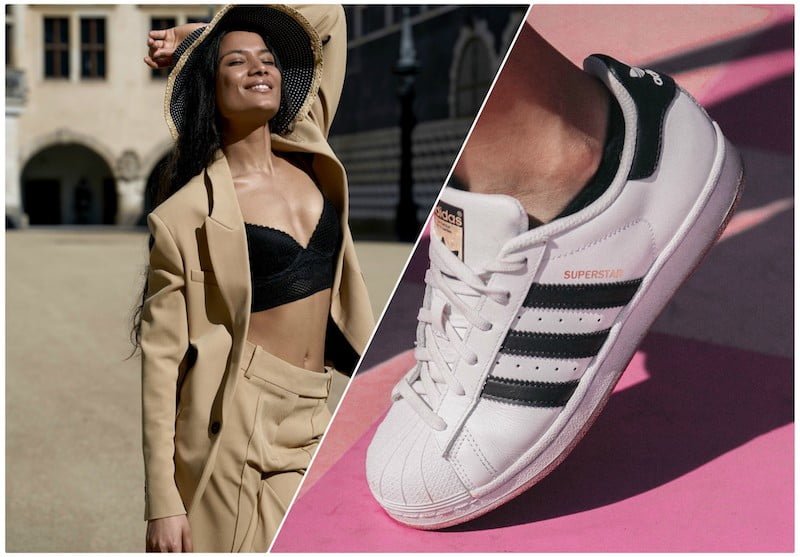 Suits are the epitome of pure, raw, unabridged power. Today's women have reinvented the suit to embody empowerment and to resonate with our latest needs to feel comfortable and stylish at the same time. So, naturally, we've started pairing bold-coloured pantsuits as well as pencil skirt suits with sneakers. Yet another way in which athleisure has found its way into our wardrobes and our hearts alike.
This is where the right choice of sneakers can make or break your outfit. Make sure to go through Kicks Guru Sneaker Reviews online and find a pair that matches your personality, and goes wonderfully well with your suit. Also, durability and quality as well as colour palette will inspire you to wear them more frequently and not just with pantsuits. They'll become a staple pair for all of your bold casual Friday outfits as well as elevated, yet sporty haute ensembles.
Bold faux leather for your inner rebel
For sustainable fashionistas, the rise of all things faux is a celebration of all things imbued with life. That said, by choosing faux leather for your cool-girl uniform, you don't have to stick to traditional black and brown, although they are wonderful and easy to combine with anything you own.
This year, punchy colours are the main leather motif you should consider, for elevating your rebellious style. Think in terms of bubble-gum pink jackets, or brick orange shorts. The brighter, the better, and you'll immediately steal the spotlight! While you're at it, get yourself a faux leather mini skirt to go with those sneakers – now that's what cool is all about.
Big and bulky sweaters with heels
When you're about to put on a sweater to ward off the cold, go big or go home is the motto to follow. Oversized, comfortable, toasty sweaters do have the perfect potential to become the coolest addition to your look-book. Black skinny jeans, a creamy-hued sweater a couple of sizes too big, and throw in a pair of sleek, modern heels, and you have the most amazing outfit ever.
For a more adventurous look, you can go for statement pants in vibrant colours, and any rainy day will instantly brighten up. Then again, leopard-print heels with neutral hues in your clothing are another bold way to go.
Prints that evoke your warrior spirit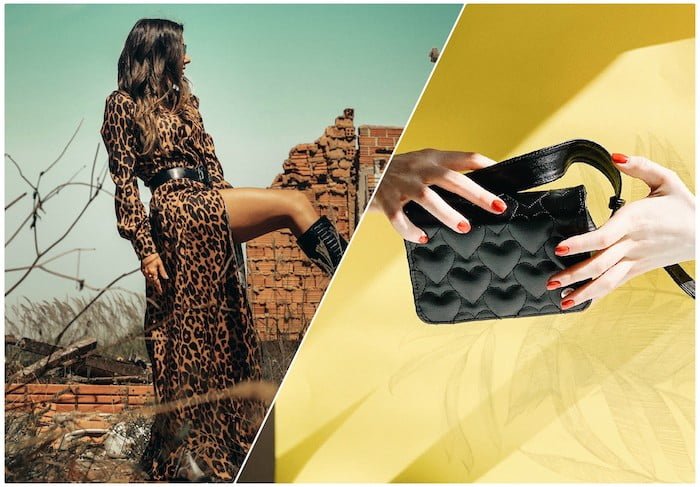 While we're talking about animal prints, aren't they a delightful way to celebrate your love for nature as well as your inner feline through your style? For those who are ready to try something new, go for the contrasting zebra print in your wardrobe as a way to spice things up.
What's so beautiful about these patterns is that you can wear them with anything, be it your ankle boots, your blazers, or even your favourite new faux leather jacket and call it a day. They are perfect for stepping out of your comfort zone and exploring your style approach to add a few more statement pieces you'll love.
There are no limitations for concocting your own cool-girl uniform, especially when you master the essentials. It's all about breaking the patterns and finding ways to feel comfortable while looking fab for any occasion. Explore your mood and your wardrobe, and try thinking outside the box. Who knows, you just might inspire someone else in the street to mimic your approach and rock the next cool look you come up with!