Camille Goldstone-Henry, Founder and Director of Xylo Systems – an innovative tech platform created to help save endangered species – is the winner of the 2021 Annual Australian Women's Weekly Women of the Future Awards presented this week at a ceremony at the Sydney Opera House.
Judges for the high-profile awards included Ita Buttrose, Julie Bishop and Tanya Plibersek. Thirty-year-old Camille Goldstone-Henry is an experienced wildlife conservation and research manager from Sydney. Her innovative cloud-based platform, Xylo Systems connects, tracks and manages conservation projects, creating a worldwide solution for conserving biodiversity – especially Australia's iconic species. Camille was also a 2021 finalist in the Taronga Hatch Accelerator Programme and  now Taronga Zoo is trialling the Xylo Systems software.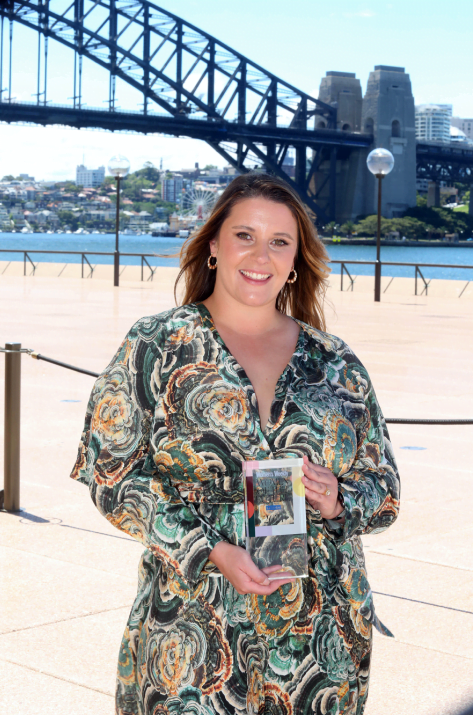 Camille was joined at Women of the Future event with six finalists including Hannah Diviney from Missing Perspectives, Angelique Wan founder of Consent Labs, Mannie Kaur Verma from Veera – Brave Girl, co-founders of JAM The Label, Molly Rogers, Emma Clegg and co-founders of She Runs, Martina Ucnikova and Jessica Smith.
"We are losing a species every three to five minutes on this planet," said Camille on accepting the prestigious award sponsored by La Trobe Financial. "There are thousands of conservation teams and researchers working to save our species, but they don't have an easy way to connect and share information and make informed decisions.
"Xylo Systems will aggregate data from various sources and provide insights on some of these conservation projects so decision makers can have a 360-degree view of what is happening and optimise resources to save these species. I dream of a future where my grandchildren can see koalas in the wild. I'm passionate about bringing conservation and technology together to create a sustainable future for humans and animals."
The Editor-in-Chief of The Australian Women's Weekly Nicole Byers said it was an honour to celebrate successful young entrepreneurs of the future. "The Australian Women's Weekly is committed to supporting the ambitions of female trailblazers across diverse sectors. Congratulations to this year's winner Camille – in what is a critical time for the nation's wildlife, Xylo Systems is the key to rapidly saving our species."
The event featured a thought-provoking panel discussion between radio and television presenter Yumi Stynes, businesswoman and activist Wendy McCarthy AO, women's rights activist Manal al-Sharif, journalist and television presenter, Natalie Barr. The discussion was moderated by event host Fran Kelly.
The panel covered various topics and issues such as consent, tied to the petition circulated by Sydney school girl Chanel Contos, as well as a sharing thoughts around societal and positive outcomes around the changing world of the pandemic to a discussion around cancel culture, social media and the responsibility of social media platforms to provide a safe space.
The panel particularly highlighted the terrible trolling happening on social media. Natalie Barr revealed her horrific and "dangerous" social media attacks she received over one Sunrise segment: "I have had to turn off notifications on Twitter. I cried, I went into a corner. Then I thought – I'm strong. But what about the poor 15 year old girl in the school yard, how does she cope with this?"
Wendy McCarthy responded about whether or not to stay on social media: "We need to fight – don't let them own you. You have to say no, just no, but you've got to stay there (on social media) and use the delete button."
Yumi Stynes ,who took part in the discussion around consent, said: "A few people have mentioned Brittany Higgins and Grace Tame today. I urgently wanted to point out today, they are nice, they have supportive partners, they have good teeth and they don't have a criminal record but a lot of people who have experiences of sexual assault don't fit this criteria/ They're not so glossy, so I think as women in power here, in this room, we need to remember there are a lot of other people we need to gather with us and support them."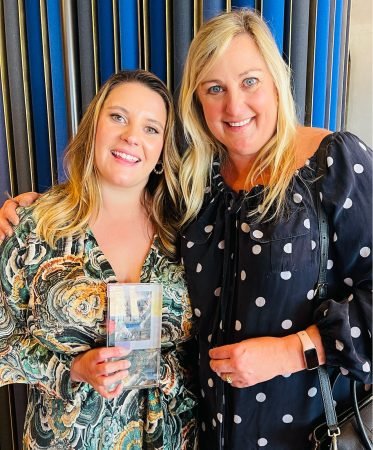 More about the winner – Camille Goldstone-Henry
Camille Goldstone-Henry is the founder of biodiversity tech start-up Xylo Systems, a cloud-based platform which connects, tracks and manages conservation projects. Camille says the money from the Women of the Future prize will help fund the programming needed to bring in the more "deep-tech, AI learning that requires very specialist software engineers to teach the system to make decisions. We've only got 10 to 15 years left to enact real change and I believe technology is the way forward,"
Camille started the Xylo Systems project in July 2020 with the support of incubators for environmentally friendly start-ups. By the end of 2020 she was a top six finalist in the Wild Idea Incubator, backed by the NSW government, and she was a top six finalist in HATCH, the Taronga Accelerator Program.
Taronga's Director of Welfare, Conservation and Science, Nick Boyle, says: "There are so many groups working on the same thing, sometimes competing for the same resources and funding.
There's an opportunity for this to have a system that says: Group X is already working on this."
For more from Women Love Tech on inspiring women, visit here.
Messages From 55 Inspiring Women Around The World Celebrating IWD