The world needs a step change to get more girls involved in STEM to meet the future demands of the workforce. To do this, we need to address deeply embedded gender norms, work harder to ignite the spark in young people, and make female leaders in STEM more visible, writes Sherri Hsu, Chemical Engineer at science and innovation company 3M and mentor with Curious Minds (a hands-on mentoring program to ignite girls' passion in STEM).
Women currently comprise a mere 17% of the STEM workforce, at a time when STEM-skilled jobs are growing 1.5 times faster than any other job sector. We have a significant job to do here in Australia to prepare young women for STEM-related roles, put the country in the best position to cope with the demands of our future workforce, and create rewarding and stimulating jobs for women around the country.
Gender stereotypes – getting it wrong from the start
Sadly, STEM starts losing the gender battle at a young age. Unconscious bias often insidiously influences the way a young person sees themselves and the opportunities that lie before them, and this is particularly clear when it comes to girls in their early years at school.
Dr Mary McMillan, a fellow mentor alongside me in the Curious Minds program – and Senior Lecturer in Biomedical Science at UNE – said her son once told her "You can't be a doctor, because you're a girl."
For a young boy who lives with a strong female role model to say this shows just how pervasive these gender stereotypes are, in spite of the progress made so far. It's no wonder that young girls aren't getting excited about these subjects.
Dr McMillan shared this story to remind people that these ideas are everywhere, and at every age: "The deeply embedded gender stereotypes within society associate science, mathematics and other STEM subjects with masculinity. This bias, even if it is unconscious, can lead girls from a young age away from pursuing STEM subjects and ultimately careers."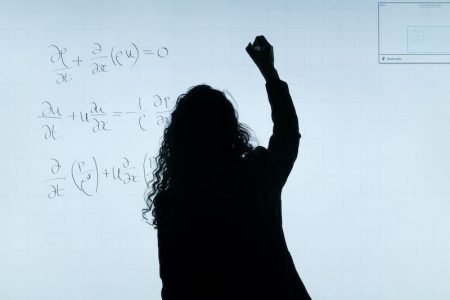 She's right – we have to do more to pique younger girls' interest in STEM as they begin their time at school and ensure they know they can excel in these subjects, despite the outdated stereotypes that somehow continue to cloud the discussion around girls' natural abilities regarding science and mathematics.
We're not losing girls in STEM because they're not capable of tackling these subjects – we're losing them because they're still being told at the very start that they're unlikely to succeed, or that their natural abilities may lie elsewhere.
Lower confidence in STEM at high school
When girls reach high school, the problem deepens; the Australian Department of Industry, Science, Energy and Resources reports that girls at this age are less likely to select STEM subjects compared to boys, and less likely again to take on tertiary STEM education when they finish school – particularly engineering, and other technologies studies.
This is not a reflection on their ability, according to Ruth Carr, Executive Director of Australian Science Innovations: "As the latest Trends in International Mathematics and Science Study (TIMSS) results for Australian high school students attest, the gender gap in some areas of STEM has little to do with classroom performance and much more to do with access for girls to STEM workforce role models and more exposure to STEM careers."
So, we have two key ingredients for success – female role models in STEM, and exposure to STEM careers.
Mentoring and getting it right from the start
 I was lucky enough to have positive role models throughout my life that helped me on my journey, which is why I wanted to be a Curious Minds mentor and help others on their career path in STEM.
The Curious Minds program works by identifying girls that have promise for a career in STEM but may lack confidence or resources – this is particularly common for students from a disadvantaged background, or who live in rural and remote areas. These young women are connected to inspiring female mentors who work in a variety of STEM roles. They participate in extension programs to aim to ignite a spark and a love of STEM, and are given the opportunity to develop their own STEM peer network; in turn, they go on to influence their peers and encourage other young women to pursue interests in STEM.
It gives me great joy to see that 90% of girls in this program have said it helped them believe that they could succeed in STEM.
For example, my Curious Minds mentee, Cynthia Linn, is considering a couple of STEM professions – including becoming an eye doctor or a pilot. Cynthia is a bright girl and, in the case of becoming a pilot, she is unperturbed by the notion of male-dominated industries and traditional gender roles. I know, whatever she decides to do, there will be no stopping her.
Sharing the joy of STEM
For me, my love of STEM began when I saw the joy in it – the fun, imagination and creativity. I started my journey by wanting to be an inventor.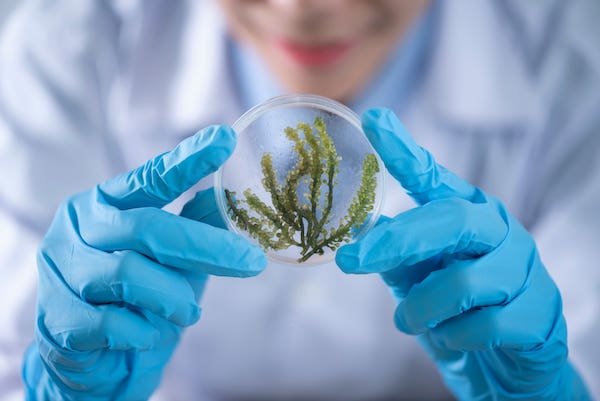 I wanted to create things that people loved and used every day. That led me to becoming a chemical engineer. Now, in my role at 3M as a Senior Technical Applications Engineer, I do exactly what I set out to, working with my team to solve problems, finding new ways to adapt innovative and sustainable products. With every goal achieved, I share the joy with my team, customers, and friends and family. Now, I can share it with talented young students as they start their own journey.
That's a key part of the solution – for those in the scientific community to understand that it's everyone's responsibility to share the joy of STEM and spark change. None of us should sit on the sidelines.
Together, the science community can make tomorrow's workforce stronger by championing science, inclusion and diversity, and encouraging more young women to start on the path to STEM.
Women Love Tech would like to thank Dr Sherri Hsu for her story.