US Artist Juliet Gilden has spent her career painting rule-breaking women. Her portrait of Ruth Bader Ginsburg was featured in the Washington Post shortly after her death in a special section featuring her life and portraits created of her.
Here is a collection of some of Juliet's most inspiring works, featuring women who have broken down barriers and led the way for future generations. Women Love Tech asked Juliet to describe each woman – and how they changed the world.
Billie Holiday:
Born on 7 April 1915, Billie Holiday blessed America with her beautiful jazz music.  She has gone down in history as one of the most influential singers of all time.  Known for her unique and melancholy voice, Holiday was one of the first female, African American vocalists to work with a white orchestra.
Zora Neale Hurston:
An American author, anthropologist and playwright who portrayed racial struggles in the early 1900s. Zora was born in 1891 in Notasulga, Alabama. Sadly, her mother died when Zora was just 13 years old. Her father remarried quickly to a woman that Zora didn't get along with at all.  Known as the Queen of the Harlem Renaissance because of her incredible writing, Zora made friends easily and people always gravitated to her.
Rita Moreno:
On 26 September 1957, the musical Westside Story opened on Broadway. And in 1961, the great Puerto Rican beauty and actress, Rita Moreno gave a magical performance in the film version.  Moreno is still acting today.  She's one of the very few actors who have won an Emmy, a Grammy, an Oscar AND a Tony award.
Malala Yousafzai:
The Pakistani activist known for advocating for the education of girls and women is the youngest winner of the Nobel Peace Prize. At one point, The Taliban banned girls from attending school in Malala's town. Without fear and with great determination, Malala spoke out against the Taliban and spoke up for female rights.
Fida painting Diego:
Frida Kahlo, the great Mexican artist of the 1930's began painting after getting into a bad accident while riding on a bus.  While she was recuperating for over a year, she began painting as a way to pass the time.  Kahlo was known as the master of self-portraits because she painted herself so many times. Frida married the Mexican muralist painter, Diego Rivera and the two painted each other throughout their lives.
Anne Frank:
Anne Frank spent two full years in hiding from the Nazis in Amsterdam as a young girl. The diary she left behind gave the world insight into what it felt like for a teenage girl to be alive and desperately hiding in order to preserve her life during one of the darkest periods in world history. Anne's words meant so much then and still resonate today.
"I see the world slowly transforming into a wilderness; I hear the approaching thunder that, one day, will destroy us too. I feel the suffering of millions. And yet, when I look up at the sky, I somehow feel that everything will change for the better, that this cruelty too shall end, that peace and tranquility will return once more."

– Anne Frank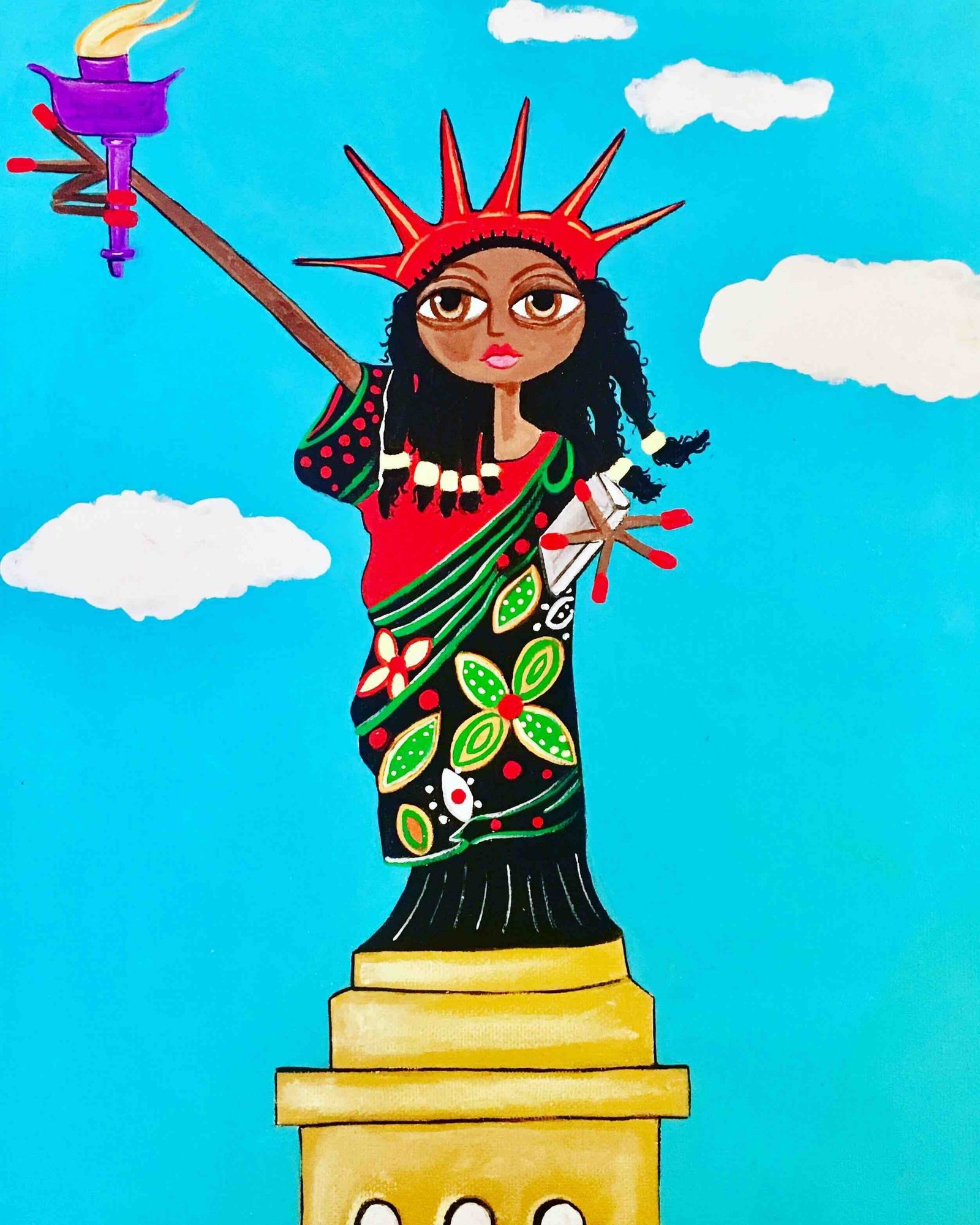 Liberty in Every Language:
The beauty of America is that it has always been a country of immigrants. It is a safe haven for people of any language, culture and tradition to be able to come, make a life and seek out endless possibilities.
Amanda Gorman:
This young woman stole the spotlight from everyone at the 2021 Presidential Inauguration. In a country divided, Amanda Gorman brought everyone together for a few minutes while reciting her poem during the Inauguration of President Joe Biden. The beauty and power of Gorman's words left the country awestruck and hopeful for the future.
Catwalk:
Bathing beauties strutting down the catwalk with all of the grace, elegance and mystery of cats.
Chloe Lopes Gomes:
The first black, female dancer at Berlin's principal ballet company – Staatsballet.  Gomes said she experienced racial harassment within the company and had been repeatedly made to feel as if she did not belong.  In October 2020, Chloe was let go from Staatsballet with the company insisting it was not due to race.
Hattie McDaniel:
Hattie McDaniel was an incredible and talented actress.  She was the first African American to win an Academy Award in 1940. Even though McDaniel accomplished this, she received backlash from both the white community and the black community.  When Hattie attended the awards ceremony at the Coconut Grove nightclub in California, she was not even allowed to sit at the same table as her white co-stars. It was not until a full 50 years later that another African American would win an Oscar.
Ruth Bader Ginsburg:
They say it's a man's world, but Ruth Bader Ginsburg proved that statement all wrong. She was smarter, worked harder, and was more courageous than all of the men surrounding her. As just the second woman, and first Jewish woman to ever sit on the Supreme Court, Ginsburg became one of the most important and influential voices in America.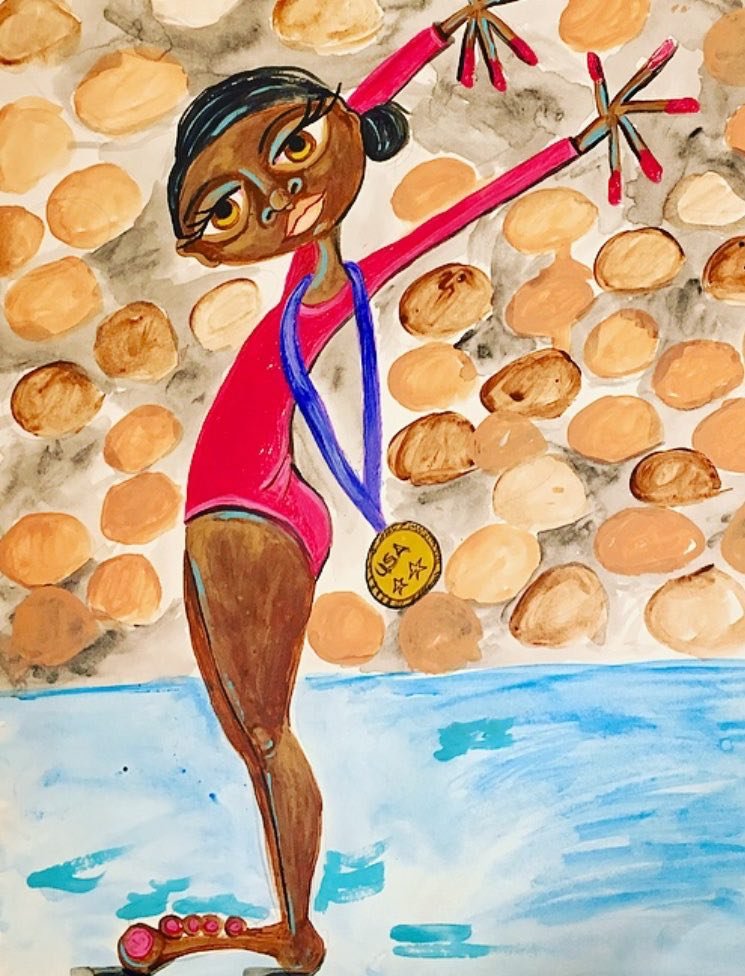 Simone Biles:
Simone Biles is the most decorated female gymnast of all time. Born in Columbus, Ohio, Biles started doing gymnastics at the early age of six.  Biles is such a champion and fighter that she led her team to win the gold during The World Gymnastics Championship in Doha, Qatar, despite suffering from a kidney stone illness during the entire event.
Audrey Hepburn:
Born 4 May 4 1929, in Brussels, Belgium, Audrey Hepburn was known for her incredible beauty, grace and style.  She won an Academy Award for her role in Roman Holiday but is most remembered as Holly Golightly in Breakfast at Tiffany's.  Every man wanted to be with her and every woman wanted to be her and dress like her. To this day, the world still views Hepburn as a great beauty and style icon.
Hedy Lamarr:
Once billed as "the most beautiful woman in the world" Hedy Lamarr was so much more than a pretty face. Born Hedwig Eva Maria Kiesler, this Austrian-born, Jewish woman escaped her town, her first husband and the Nazis and came to America to become a Hollywood star. But that is not all she did. Lamarr also developed a system to protect Allied torpedoes from German U-boat fire during World War II. "Spread Spectrum" technology is what she invented and it would become the forerunner of the technology that is used in today's Wi-Fi, Bluetooth and GPS systems.
Marilyn Monroe:
In and out of foster homes, the actress Marilyn Monroe came from an extremely troubled and sad childhood but went on to become one of the world's most enduring sex symbols. Her mix of sexiness and vulnerability drew people to her. With a breathy voice and a curvaceous figure, Monroe entranced everyone who set eyes upon her. Marilyn died at the early age of 36 but she remains a beauty icon to this day.
---
About Juliet Giden
Juliet Gilden is an artist who primarily paints acrylics on paper and canvas. Her studio is located in Baltimore, and she was trained at the famed, Maryland Institute College of Art. Juliet's free-form style reinterprets reality on her own loose terms, showing the world she sees as sunny, funny and optimistic. She is Influenced by an eclectic mix of styles and artists — everything from surrealism to realism, Bottecelli to Botero. Mostly, however, she is inspired by the works of her own mother, Miriam Bransky Gilden, a respected professional artist of more than 60 years before she passed away in October 2013. Juliet's subjects include women at their most vulnerable and powerful, animals — both domestic and wild, astrology, and social justice.