This Women's History Month, let's put a spotlight on trailblazing women who are role models in their communities and industries, running successful companies at a time when men dominate the workplace.
Meet these extraordinary women who are breaking glass ceilings in more ways than one: in healthcare, education, STEM, finance and more.
Billie Simmons, Co-Founder and COO, Daylight
Billie Simmons is a transgender activist and Co-Founder/COO for Daylight, the first and only digital banking platform in the U.S. specifically designed for and by the LGBT+ community. Billie's commitment to helping her community has positioned her as an inspirational leader and spokesperson for trans people in the tech industry. Billie had a variety of frustrating and negative banking experiences, realizing the infrastructure and systemic issues were universal. With a background in finance, Daylight was the perfect combination of Billie's experiences and personal interest.
Billie says, "I want to ensure that I am building a legacy of mentorship and friendship within the industry — ultimately we are all stronger when we support each other. But, as Chimamanda Ngozi Adichie says, women can change as much as is possible, but it's ultimately down to men in positions of power to uplift their female colleagues and create systems that seek out bias in the workplace and remove it. My co-founders are great examples of this allyship and they uplift me in everything I do."
Elizabeth Burstein, CEO and Co-Founder, Neura Health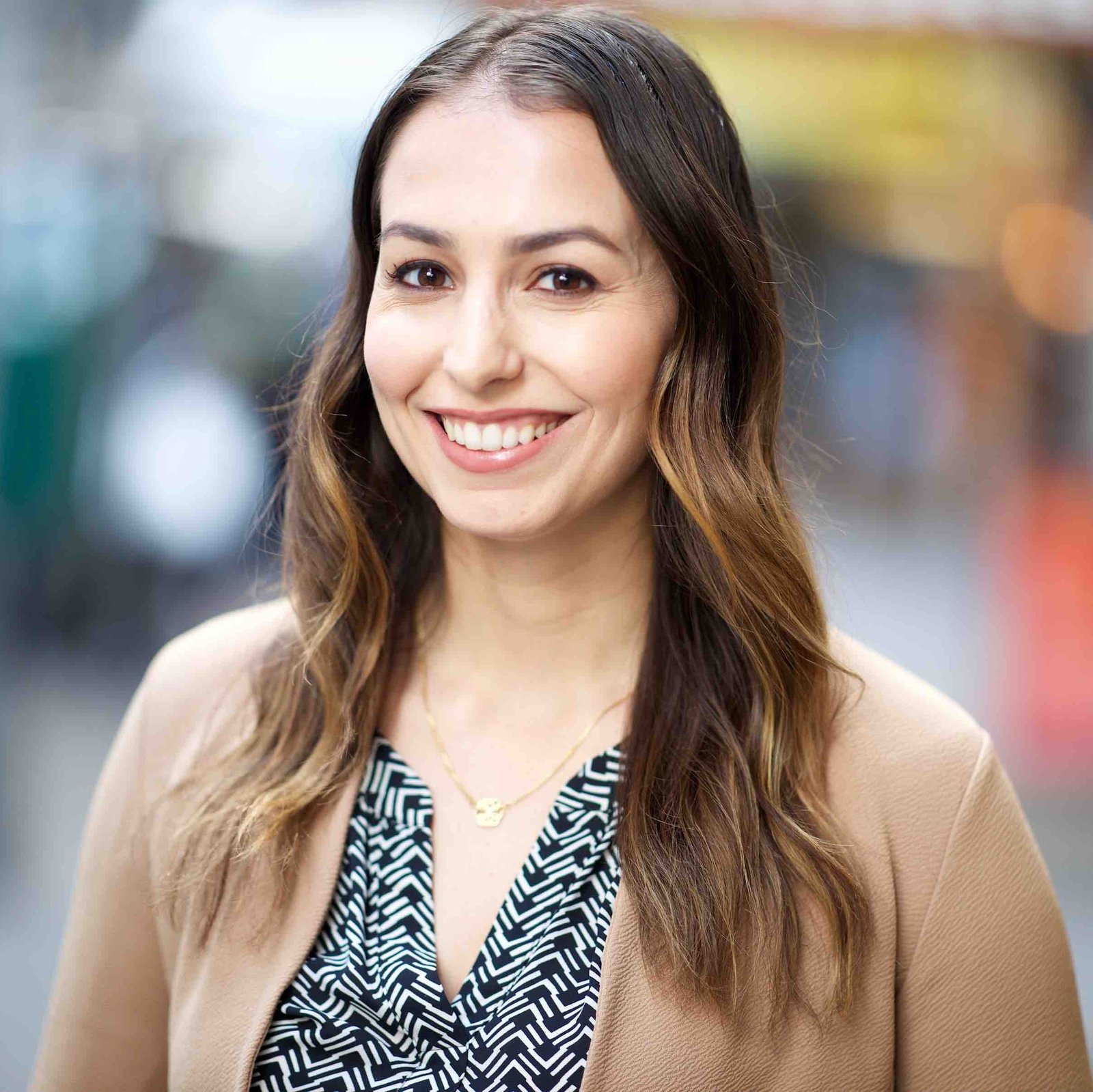 Elizabeth Burstein is the Co-Founder & CEO of Neura Health, a virtual neurology clinic that is actively closing the access and quality gaps in neurological care. The Stanford graduate struggled to find treatment and realized quickly that the bottom ranking healthcare system of the US wasn't providing her and countless others the right, timely options and came to find Neura Health.
The company's mission is to improve access to care for patients suffering from neurological conditions by empowering them to connect with board-certified neurologists through the convenience of a mobile app. Additional functionality of the app includes the ability to track symptoms, establish insights/patient data, and connect with providers via text and/or telehealth features.
Elizabeth explains, "We can make a change by addressing areas that are ripe for disruption–where can you build a 10x better product experience? I founded Neura Health based on my own personal patient journey with chronic pain. I've seen over 30 specialists, sunk hours of time and energy into shepherding my record between doctors, and waited months to get the right appointment. I knew there had to be a better way to meet the needs of patients where they are – a way to holistically treat patients with an unprecedented level of access."
"I founded Neura Health to improve access and quality of care for neurologic disease, starting with chronic migraine and later expanding to areas such as chronic pain, epilepsy, Alzheimer's disease, and others. To rise up into leadership roles, young women should seek out opportunities to impact overall company strategy versus only tactical execution. As one of my own early mentors told me, 'do the work of the person above you before they ask you to do it.'"
Leelila Strogov, CEO and Founder, AtomicMind
Leelila Strogov is the Founder and CEO of AtomicMind, an education technology company offering families a boutique coaching experience that prepares students to become "wow candidates" in the increasingly competitive college admissions landscape. Leelila earned her Bachelor of Science degree from MIT and, with dual interests in the humanities and sciences, works with students around the world. As a former journalist, Leelila employs her interest in people and storytelling to students, helping them develop the tools and mindset that enables their success, and assisting families as they navigate college admissions.
She says, "I'm helping to create a robust educational ecosystem powered by both people and technology that will enable top educators and experts to impart knowledge, wisdom and guidance to students on their path to success. I was inspired to enter student coaching and mentoring because there is so much room for improvement – traditional schooling is failing students. If there is one change I would make, it is that we place greater value on our strongest educators. They are our key to a better future."
Danica Bunnett, Chief Operating Officer, Bluon
Danica Bunnett is a female powerhouse within the STEM industry and COO of Bluon, Inc., a fast-growing company with a wildly popular support app for HVAC technicians. In a traditionally male-dominated industry, Danica has proven to be a fearless leader and dynamic innovator on a mission to redefine what it means to be a female executive in the HVAC space. As Bluon's COO, Danica brings a truly unique skill set, demeanour and intellect that enables her to manage Bluon's veteran HVAC technicians, sales team, dev team and operations team with equal skill, grace, and authority.
According to Danica, "We can empower young girls and women to take on leadership roles by showing that it's OK to challenge the norm and ditch any preconceived ideas of what a leader 'is' and how they should 'act'. Be YOU, lead from your core with your own style and approach. Don't think you need to act like anyone else. I am constantly inspired and truly supported by the incredible people I am surrounded by – an amazing team at Bluon, family and friends. They challenge me to have a positive impact on the world and to find passion in all things."