The Matildas are shattering the record books as they continue to advance in the FIFA Women's World Cup and bring joy to millions of Australians. Old and new fans are showing up in droves, and tuning in around the country, to witness their nail-biting games. The extraordinary outpouring of support signals an inflection point for women's sport in this country, promising to drive greater engagement of young girls in sport.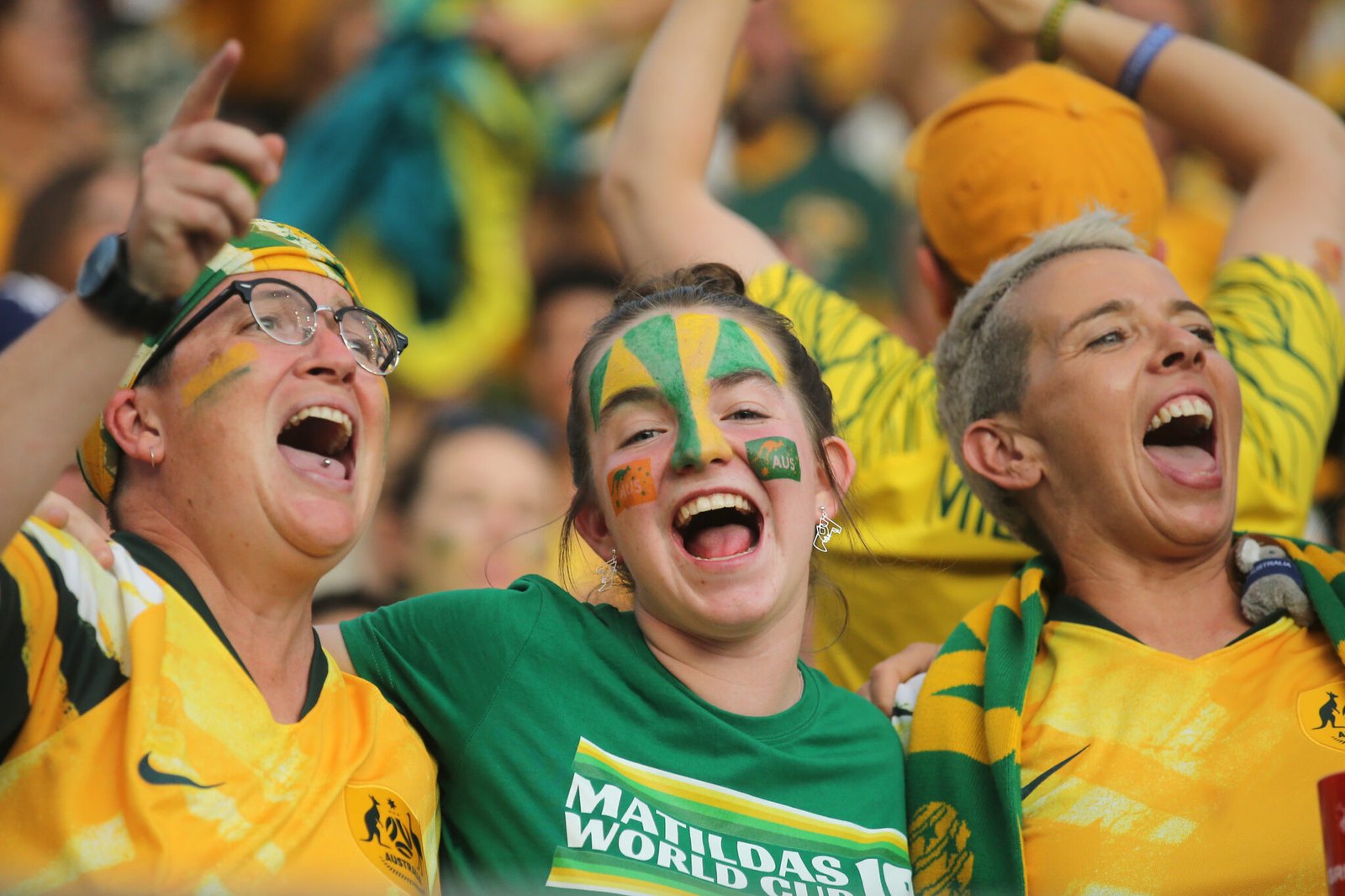 However, recent coverage of the tournament is a reminder that we have a long way to go when it comes to the visual representation of women in sport. While most of the media and online conversations around the Women's World Cup have focused on the athleticism and skill of the players, some of the commentary continues to focus on the physical attributes of the athletes, perpetuating harmful stereotypes.
Just last week, Swiss striker Alisha Lehmann was judged for wearing make-up while playing. This is by no means an isolated incident. In 2019 Nigeria international footballer Francisca Ordega made headlines for wearing extensions. Similarly, in 2015 US soccer star Sydney Leroux was accused of wearing fake eyelashes. Despite the growing support for women's sport across the world, the unfortunate reality is that archaic opinions around what an athlete "should" look like hasn't evolved at the same pace.
More importantly, it goes against what fans want and expect to see when watching their favourite athletes and sporting teams. According to Getty Images and iStock's VisualGPS research, 78% of people in ANZ want to see authentic portrayals of female athletes, where their skill and athleticism is emphasised over their beauty, glamour, or sex appeal. This expectation is the same across gender split (Men: 70%, Females: 85%).
In Australia, we're also seeing a growing advocacy for female athletes, from salaries to how they are being portrayed in media with 71% of people in ANZ agreeing that sports organisations could do more to promote women's teams and female stars. However, only 9% of iStock's most downloaded sports visuals depict women and girls actively participating in sports. Results are only marginally better when looking at soccer imagery specifically, with only 13% of soccer-related customer downloads showing women and girls.
In both of these situations – the desire to focus on women's skill and athleticism rather than beauty, and promotion of women in sport altogether – these insights fail to reflect fan expectations regarding the visual representation of women in sports. To drive deep engagement with sports at a grassroots level, sports and media organisations need to consider how they're representing the full female sporting experience across their media and marketing, focusing on what sports women and girls can do, rather than how they look.
To do this, businesses should consider visuals which showcase the athletic capabilities and key action moments of female athletes rather than focusing on their appearance, thereby avoiding sexualisation. In addition, showcasing the female support staff like umpires, coaches and physios can provide a more comprehensive representation of the power, skill, and sustained involvement of women in sports as a whole.
In addition, businesses also need to consider how they're showing the intersectionality of athletes, and their various roles and identities. Up until now, wanting to be a mother and wanting to be an athlete were seen as conflicting desires – you couldn't be both. But stories of female athletes finding success both on the field and at home have been key in challenging these perceptions. Look at US soccer player Alex Morgan who spoke openly about bringing her daughter to the tournament, or Sara Bjork Gunnarsdottir, the Icelandic midfielder, who spent the latter half of her pregnancy at home and fought FIFA to get her wages. Motherhood and on-field success can coexist, but addressing the visibility gap will be key to shifting the narrative.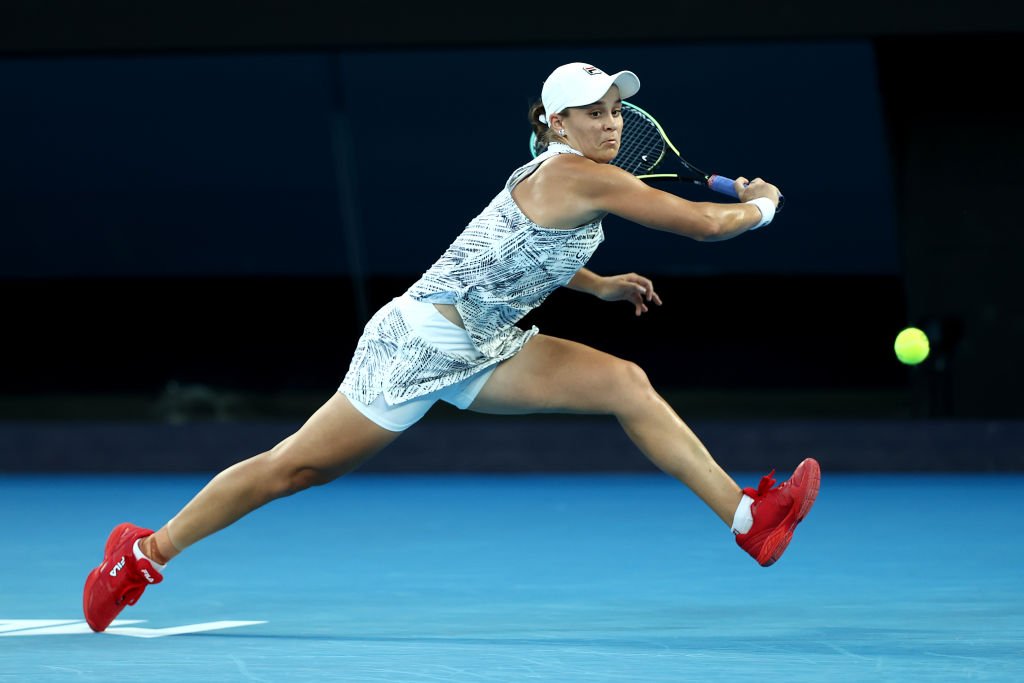 VisualGPS research also reveals a greater appetite to engage with women's sports, with 77% of people in ANZ considering it crucial to provide female athletes with the same level of coverage as their male counterparts. Sports sponsors are finally taking notice with Sponsor United reporting a 20% growth in global women's sports sponsorships in 2022. At the same time, the Women's World Cup has sold more than 1.7 million tickets, smashing ticket records from France 2019 and serving as concrete proof of the escalating support for women's sports.
To help choose inclusive and authentic imagery, brands should ask themselves questions such as: Am I using images of women and girls in the same way as I use images of men and boys? Am I representing parenthood in sport, such as images and videos of active pregnant women, and parents supporting their children to play sport? Am I showing real bodies of all shapes, sizes, and muscularity in an action-oriented, not passive, way?
While we've seen strides around gender equality in sports, a visibility gap remains. Businesses play a large role in the growth of female sports by shifting the narrative on how female athletes are represented in media and online. Crafting authentic visuals that show the emotion, physical ability and comradery involved with women in sport will have a continual impact on participation of young girls and women in sport.
Additionally, there is a significant commercial opportunity for brands to stand out from their competitors, by driving greater engagement and connection with legions of sport-loving fans across the country.
Women Love Tech thanks Kate Rourke, Head of Creative Insights APAC at iStock and Getty Images, for her article contribution.