To help ease some of life's many pressures, we've compiled some amazing must-haves that we think will go a long way to making your day that little bit better.
1. The HP Spectre
There is nothing worse than having to lug around a heavy laptop. Thankfully, the HP Spectre laptop which is one of the world's thinnest laptops. With a full edge-to-edge HD screen, Powerful Intel® Core™ i5 and i7 processors and B&O sound, this little baby doesn't compromise on performance or power with its super thin and elegant design. It's the perfect addition to any working woman's life, will fit perfectly in your tote bag and not to mention it looks stunning with its black and gold design. A pretty but professional product.
2. Oscar Wylee Blue Light Lenses
Staring at a computer screen or smartphone all day? This might be an essential aspect of your working day, so make sure you keep your eyes protected from blue light. Unfortunately smartphones emit the most amount, especially because naturally we hold them much closer to our faces than other devices. In our technology-driven world our exposure to blue light has vastly increased which means there is a bigger risk of retinal damage. Blue light cuts straight to the back of the eye and the eye's natural protective layers can not provide adequate protection from the natural blue light emitted from the sun, let alone digital devices. So save your eyes the strain and add some added protection with the Oscar Wylee Bluelight Lenses.
3. ClassPass App
It's not always easy trying to find time in your day to exercise. What you need is an app that allows you to join classes online in different locations at your convenience; with over 8500 partner studios and gyms available in 39 cities worldwide ClassPass is the answer. ClassPass is a monthly membership dashboard and app that lets you discover an abundance of different gyms/studios and workout options. So you can explore different classes available in your selected location and book online to a time that suits you. Perfect for the working woman who wants to fit in a fitness class in her busy schedule.
4. Lif3 Smartchip
Mobile phones play a key role in our lives and using them everyday like plenty of us do can be detrimental to our health. There is now evidence to support the fact that mobile phones emit electro-magnetic radiation. Long exposure to the body of non-ionising radiation can have damaging effects on our bodies. The World Health Organisation (WHO) has classified mobile phone radiation as "possibly carcinogenic". Did you know that just a two minute phone call can affect the electrical currents in your brain for over an hour? These scary statistics have led to Australia's Life Global company launching a new scientifically advanced radiation reducing technology. The Lif3 Device re-directs radiation away from the head and can be easily attached to most smartphones.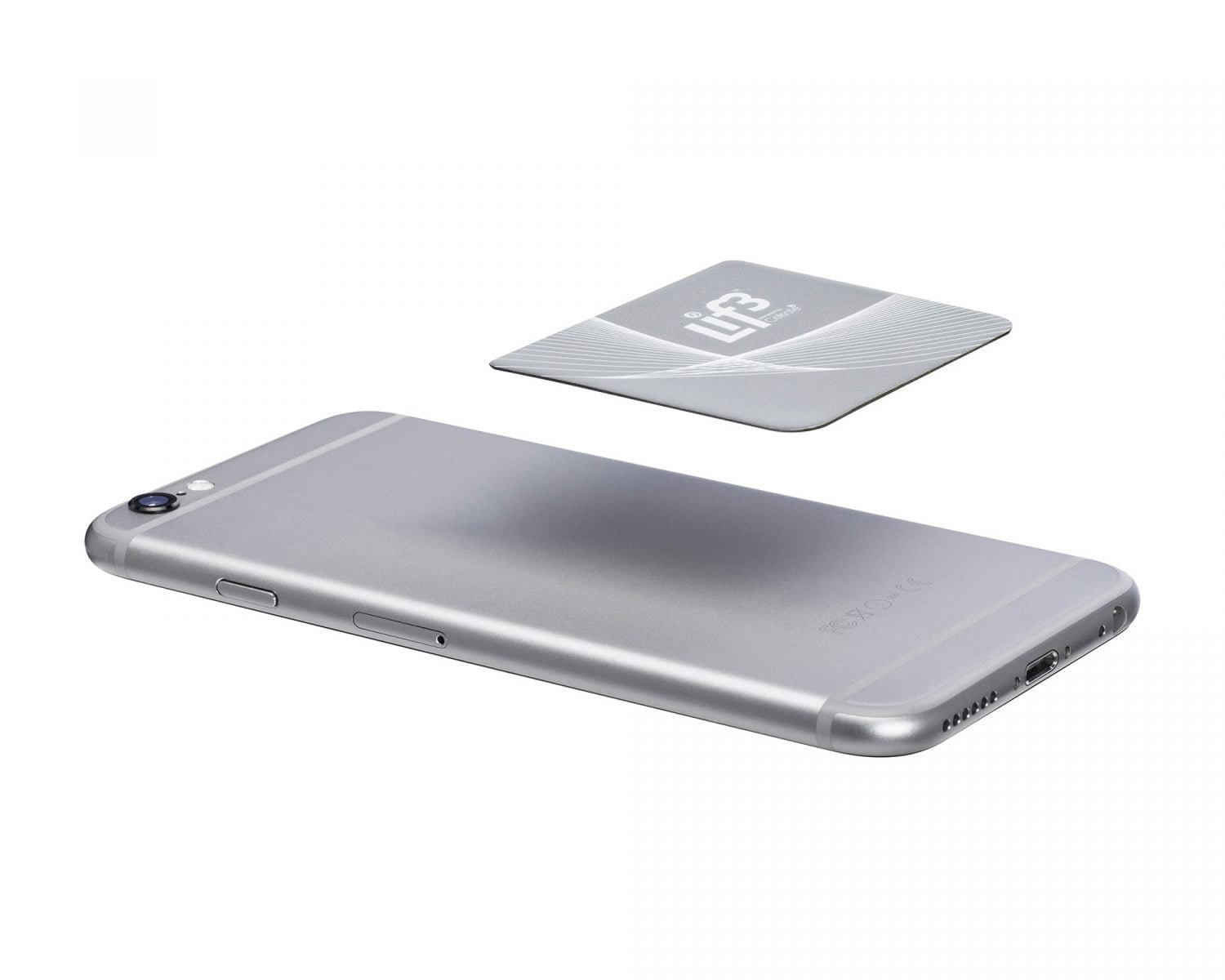 5. Scholl GelActiv Insoles
Whether you are on you feet all day or need to slip into those uncomfortable work-appropriate shoes then give your feet some added comfort. The Scholl GelActiv™ Work and Everyday Insoles can suit any type of shoe flat to high and can be cut to fit your shoe size. They provide cushioning for your heels as well reducing impact on your knees and heels, giving you all day shock absorption. Give yourself the freedom of wearing heels comfortably at work. Let you feet look good and feel good throughout your working day.