When YouPay CEO and Founder Matt Holme decided he didn't want to buy his wife another rubbish gift, he attempted to pay for the item she'd chosen that was sitting in her online shopping cart. He couldn't. To buy what she'd selected herself, he'd have to go through the whole process again. So he did what any tech expert would do, and created an app to fix the problem.
YouPay was designed to stop the guesswork of gifting, empowering both the buyer and the receiver; by sharing a digital wishlist.
Launched in 2022, the focus of the app is sharable carts, wishlists and real-time payments to create smarter shopping experiences and connections.
The app is now listed as a Shopify app in 33 countries.
What is a Wishlist Gifting App?
Matt Holme explains the app 'allows users to create curated wishlists of items they'd like to buy or receive as gifts.'
He says: "Using YouPay as their wishlist app means users can easily share their Christmas or birthday 'wants' with anyone as a clickable link via their social media profile, text, email or any other messaging platform. In an era where personalisation is key, the YouPay app optimises the gifting experience for both the recipient and the gifter, making for a highly enjoyable experience for everyone."
It's a twist on gifting that ensures relevancy and appreciation over navigating the uncertainty, and getting it wrong.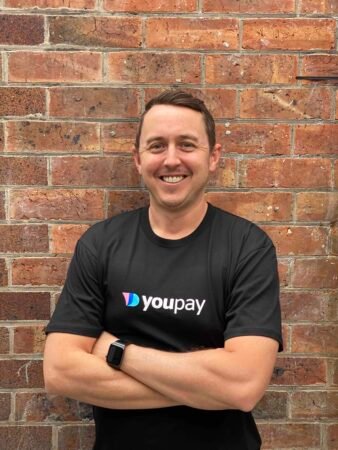 Matt adds that just like taking a trip down to the mall, the app affords the same browsing ability. "When you're not intent on making an immediate purchase yet, but keen to explore the latest trends, see what piques your interest, or gather ideas for upcoming occasions, YouPay is the ideal choice. The app provides access to a large range of eCommerce stores, simplifying your browsing experience. You simply select the items you like and store them in your personal wishlist, then share your wishlist link with family and friends."
Some of the brands that YouPay are directly working with are Culture Kings, LSKD, City Beach, The Oodie, Beserk and Honey Birdette.
They have also taken their gifting experience beyond eCommerce, and into an in-store experience with City Beach. Strategic partnerships and licences with Prezzee and Runa allow YouPay to also provide gift cards to thousands of major Australian, US and UK brands.
The Rise of Gen Z Wishlists
Tapping into the wishlist trend that Gen Z are reinventing as part of their digital shopping experiences was a key factor for Holme and the YouPay team.
Gen Z women, like the broader Gen Z cohort, are digital natives who seamlessly integrate technology into their daily lives. The generation thrives on social media trends, cherishing personal expression and making conscious consumption choices. More than being about what's on-trend, Holme recognises that for Gen Z women, curating wishlists serves as a powerful means of expressing their ever-evolving personal style and interests, with more than 95% of all shoppers being female.
"Wishlists have almost become part of their digital identity, and far from being static, they are reflections of evolving tastes, interests and aspirations for Gen Z. As such, many link their updated YouPay wishlists in their social media bios, especially on platforms like Instagram, TikTok, and X (formally Twitter). Like the influencers they follow, Gen Z are looking for ways to look like influencers themselves."
"With YouPay, anyone can add items to their wishlist and even have multiple wishlists for different occasions. It allows them to prioritise and budget for what they genuinely desire. Sharing these wishlists on social media adds an element of delightful surprise, enabling friends and connections to select gifts in tune with their preferences."
The Culture of Considered Digital Gifting
Another trend that Matt identified was "seeing more and more Gen Z initiate small gifting behaviours between themselves just to surprise, recognize or uplift their friends. These small gestures of kindness often revolve around modestly priced items, typically ranging from $20 to $50. Notably, YouPay users ensure their wishlists feature a mix of items, making it effortless for friends to partake in these thoughtful exchanges."
Community spirit and connection are key components of the experience, "In group chats, whether they're prepping for a friend's birthday or discussing holiday gifts, sharing wishlists through the YouPay app becomes a focal point of the conversation."
This interactive, engaging activity eliminates the age-old question of 'What should I get them?', by making gifting an enjoyable, collaborative process.
Considering the age-old office custom of 'Secret Santa' at Christmas, in the new remote work landscape, the app is a winner – no more daggy coffee cups and cheap candles. The app streamlines the process, and replaces the pick-a-name process with an efficient, heartfelt approach. Participants can easily access a person's wishlist, and choose a gift that aligns with their budget, while ensuring the recipient receives something they genuinely want.
Since the launch YouPay is now available in over 500 stores, has amassed 125,000 users (and rising), and has shared over 300,000 carts and wishlists that have equated to over $55m in shared value. They also received WeMoney's 2022 Best Innovation Award and were finalist for Merchant Payments Provider of the Year.