Being a successful girl boss is truly among the most fulfilling and empowering experiences. But it's no secret that running a business comes with plenty of worry and stress as well. From the pent-up anxieties related to work to a lack of an ideal work-life balance, there are many aspects of entrepreneurship that could negatively affect our physical and mental health. In those instances, forming good habits, focusing on yourself, and reconnecting with nature can be of great help for regaining peace, clarity, and balance. 
To that end, here are some of the most effective stress-relieving outdoor activities any girl boss can incorporate into her busy schedule for a healthier and more stable life:
Yoga and tai chi
Every entrepreneur already knows the many benefits of yoga, from increasing strength and flexibility to improving physical and mental health, including reducing stress levels in incredibly efficient ways. And tai chi is quite similar as well, presenting a gentler way to fight stress, depression, and anxiety.
While both of these activities might seem like something only older people do in parks, there are actually many different forms of yoga and tai chi you could perform outdoors. Some are more relaxing and grounding, while others combine mental training with more intense physical activity. It's all about finding the perfect option that works for your needs and lifestyle the best.
HIIT sessions
For those looking for more strenuous physical activity, high intensity interval training, or HIIT, can be a great solution. It's possibly even more suited to the life of a busy leader, as the workout sessions can be as short or long as you wish, allowing you to easily squeeze a workout into a tight schedule.
Just like most other forms of exercise, HIIT is also great for relieving stress, sharpening focus and attention, as well as lifting the mood. But this workout might also present additional benefits, helping to gain muscle and burn fat more quickly. What's more, HIIT doesn't require any special equipment either, thus being the perfect solution for outdoor exercise, whether you choose the local park, your backyard, or even your balcony.
Camping trips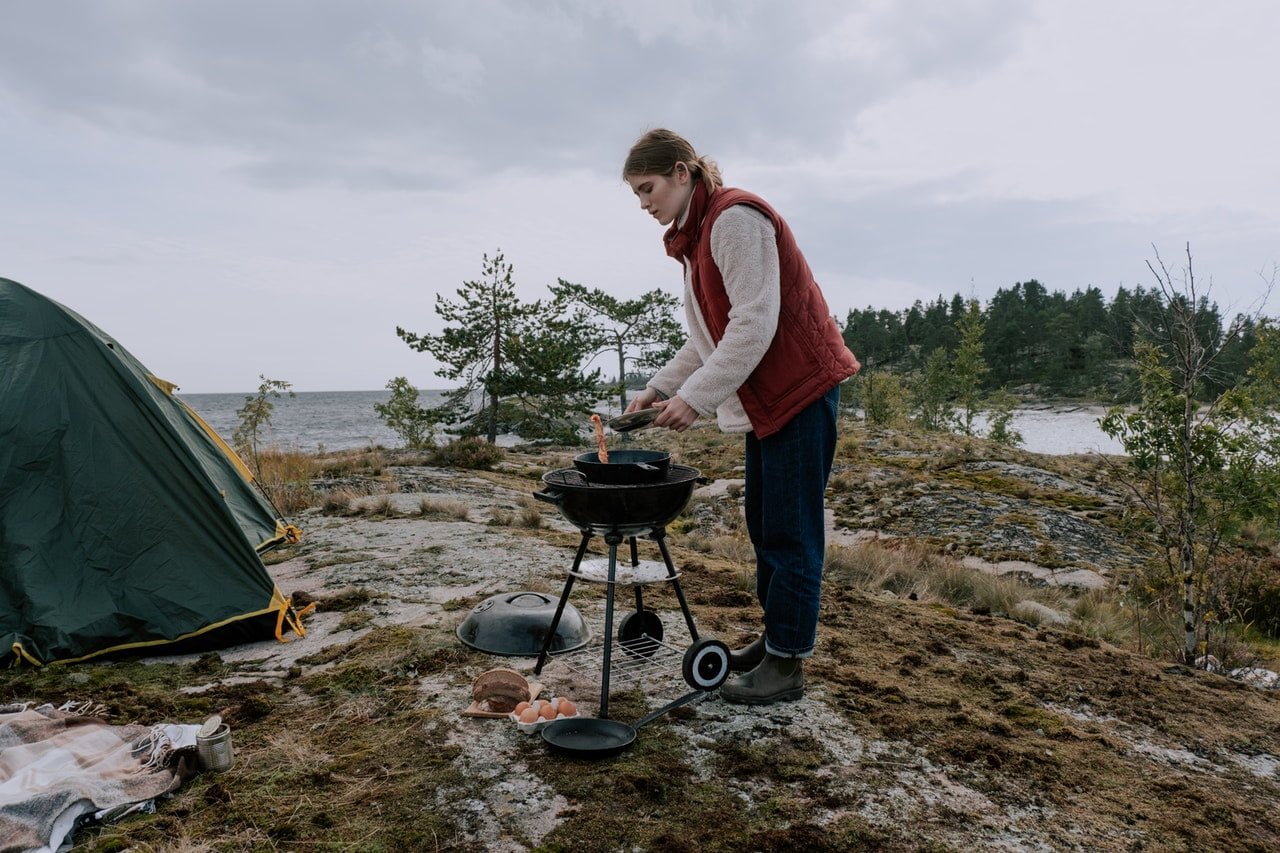 Camping is among the most relaxing, enjoyable, and stress-relieving activities you could opt for. Not only does it allow you to connect with nature and finally find some peace and quiet, but it also promotes freedom, independence, and self-sufficiency, something every girl boss is already quite familiar with.
However, camping can also be a challenging activity without some help from useful and practical tools. That is why it's recommended to invest in a quality otf knife for your next camping trip. Made from tough steel, such a durable knife is bound to last for years to come, as well as being quite helpful with cutting wood and cords, starting fires, preparing food, and all other necessary aspects of camping.
Urban hiking
If you don't live near any natural surroundings, however, and your busy schedule simply doesn't allow for longer outdoor trips, urban hiking can be the ideal solution for you. By utilizing available city environments like parks, paths, and stairways, this activity aims to emulate the feeling of nature hikes in urban areas.
Urban hiking offers fast-paced walking, some necessary cardio burn, and a unique outdoor experience that could easily reduce stress. Apart from being simple to squeeze into any itinerary, it also gives you an opportunity to discover something new and interesting in your own neighbourhood. This could mean finding new cafés, bars, and restaurants, or even potential partners, clients, and organisations.
Being an entrepreneur in the modern environment is quite a difficult task, especially when you're a woman in a male dominated field. This can easily make stress seem like a natural part of your daily life, thus turning the incredible activities mentioned above into essential tools you should incorporate into your routine for more mental clarity, physical well-being, and overall success.