The WHP01K Wireless Noise Cancelling Headphones and the TWS04K True Wireless Earphones are the newest products from ag, a new sub-brand of the Japanese brand Final. Already having a reputation for quality audio devices, this new brand aims to provide high-end products at affordable prices.
Ag WHP01K Headphones
Design
The WHP01K's design is simple, functional, and lightweight. It comes in three finger-print proof matte colours (Black, Cream, and Dark Grey). The earpads are soft and fit easily over the ears, something few headphones do.
The active noise cancelling is powered by a separate button, making it easy to forget when powering off the headphones via the main power button. Ideally, it would be automatically switched off via the main power button for convenience and battery life.
There are other controls on the headphones for volume and playback, as well as a 3.5mm Aux port. In the box, there is an Aux cable, USB-C charging cable and a soft carrying pouch.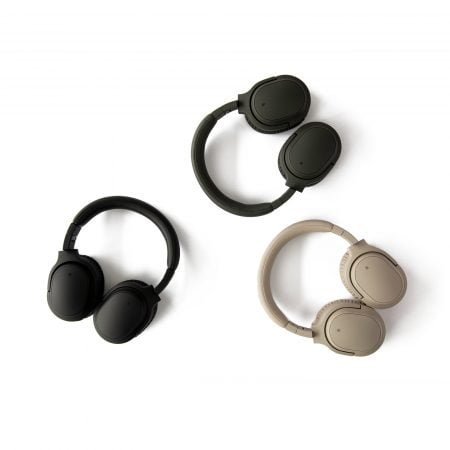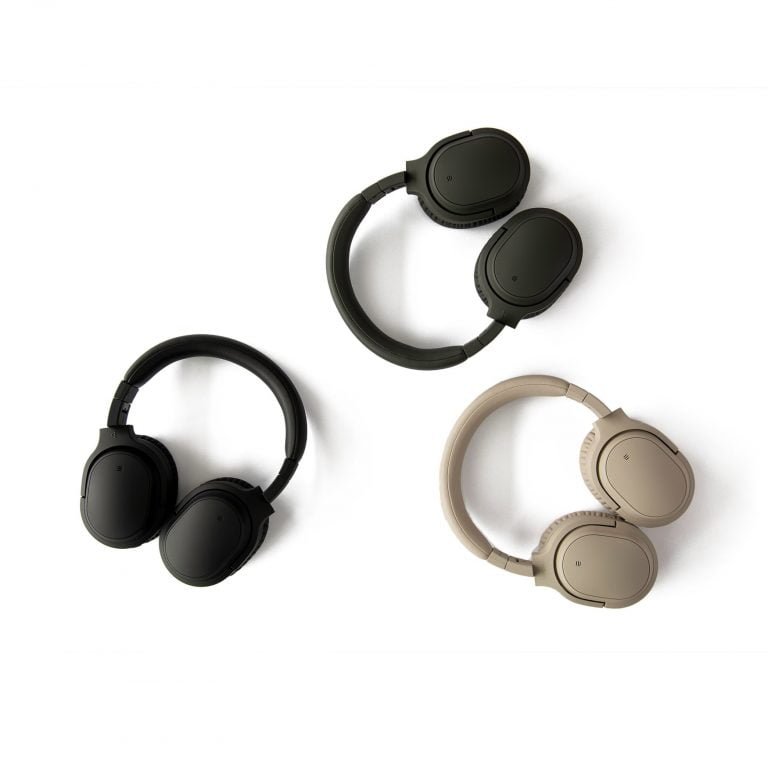 Features
With Active Noise Cancelling (ANC) and Bluetooth 5.0, the headphones last up to 35 hours without noise-cancelling and 25 hours when enabled.
There is also the option to switch on the active noise cancelling without playing music, useful for noisy environments such as planes or work. Utilising two microphones on the inside and outside on the headphone, it works very well whilst playing music but can create a slight hiss when switched on separately.
The headphones also host many profiles and codecs, meaning most audio files and connections will be supported. It has aptX Low Latency, allowing for more accurate synchronisation with video, something many other Bluetooth devices lack. The sound is clear and crisp, with rounded bass. Vocals pop and there is a richness in instrumental tracks. Even at high volumes, there is little distortion.
The TWS04K Earphones
Design
The earphones come in Black or White and are incredibly light. They are, however, not entirely flush with the ear so they stick out more than some other wireless earbuds. They are simple to use with both earphones having a single button on them for volume, playback, and power. Once you get your head around the controls, it becomes very easy.
With 5 different ear tip sizes, anyone can find the right fit for their ear. Once in, they feel secure and you almost forget they're there. Running and dynamic workouts are now a whole lot easier, with no annoying cables or bands getting in the way.
The charging case has a quality feel to it and remains light, even with the large battery. It is easy enough to put in your pocket but takes up more space than is ideal. A smaller battery may have allowed for a more ergonomic design.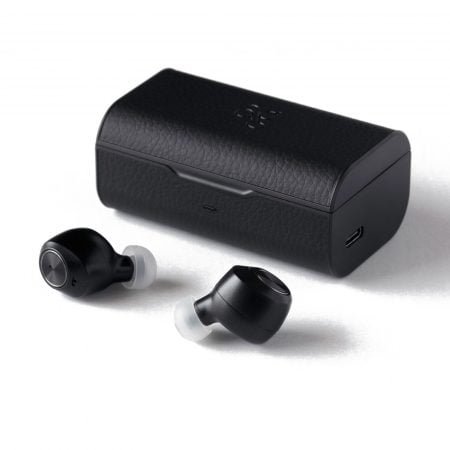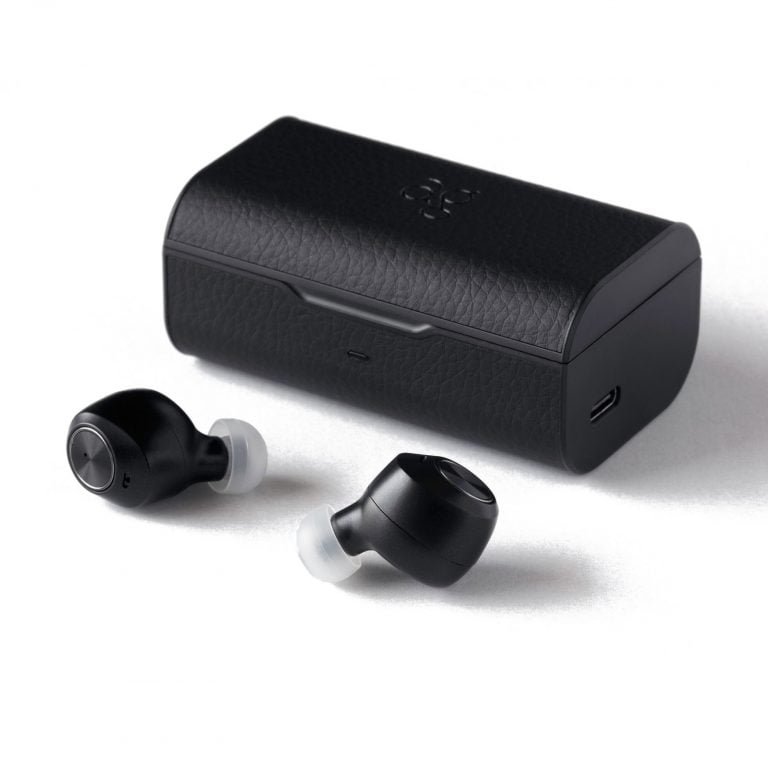 Features
The earphones combine a high-quality driver with a cleverly designed internal structure, to create an easy listening experience. The earphones come in a magnetic carrying case making them simple and quick to use.
The case holds a 2600mAh battery, which claims to give 20 charges, providing 180 hours of music playback. Whilst using, the earphones have never run out of battery and the case has only been charged once over the past three weeks. The earphones feature an IPX7 rating, meaning they are waterproof at a depth of one metre for up to 30 minutes, ideal for sweaty workouts.
For such small earphones, they pack a serious punch. They are seriously loud without compromising sound quality. Although they may not have the power of wired earphones, the bass remains rich and the vocals clear. It really isn't much of a compromise considering how practical they are.
All in all, both the WHP01K Headphones ($150) and the TWS04K Earphones ($200), provide quality sound and design without breaking the bank and will satisfy most audiophiles needs.
The Ag WHP01K Wireless Noise Cancelling Headphones and Ag TWS04K True Wireless Earphones are both available now exclusively via BusiSoft AV and select dealers across Australia and New Zealand.