Pause Fest – tagged as the world's leading festival for business and creativity – will feature a discussion next week about a new global movement gathering momentum where women are founding their own companies and disrupting industries in order to cause real change.
Titled Change is Coming: The Rise of the Female Founder, the discussion will run this Monday 8th March at 11am. The discussion will be moderated by Jules Brooke, Founder & Host of She's The Boss along with three female panelists who are:

Anne Miles, Founder, Suits & Sneakers
Noga Edlestein, Co-Founder, UrbanYou
Robyn Foyster, Owner and Publisher, Women Love Tech
As well as the changes female founders are making, the discussion will focus on how women are approaching investment issues, which follows on the heels of a new report from Finder which says women are more responsible when it comes to saving and female investors get higher investment returns than their male counterparts. This in turn is resulting in new ways of doing things and is leading to the creation of innovative new patents.
As the moderator for this session, Jules Brook, CEO of She's The Boss, says: "I truly believe there is a movement happening globally, on the back of the pandemic. It has given us all a time to pause, reflect and reset our thoughts, and for many women, this has given us the impetus to think about how we can affect change.
"We no longer want to wait for change to happen slowly – it's time for us to take the reins and make it happen ourselves. If we aren't going to be let into the sandpit to play equally, we can create a new one!"
Panelist, Anne Miles, Managing Director for Suits&Sneakers adds: "The marketing and advertising industry average worker is 27 and male with most management roles filled by men, so it is time for a major disruption to tip the balance."
"In some ways COVID is opening up potential for women with a shift globally to a freelancer economy but they risk getting lost in the system too. Suits & Sneakers was created to make opportunity based on best fit for the job, without the bias, and we're also here to offer equal protection for all parties whihc is unprecedented," she adds. "As a female founder creating my own business from scratch, it also means I can be recognised on a global level without limitation by men any more too."
"Suits&Sneakers is a global network of talent that facilitates and mediates across projects of all types for the marketing, advertising and media industries as an independent service. Suits&Sneakers works as the independent body to facilitate, traffic and arbitrate including holding client funds in escrow as protection for all parties. This is a highly disruptive model challenging the industry's ethics, challenging the old models of working, breaking down stereotypes in the hiring model as well as in the work produced. Suits&SneakersTV is a content channel for educating and advocating for change for equality too," Miles adds.
Panelist, Robyn Foyster, Founder and CEO of Foyster Media and thought leadership agency InProfile says: "It's great to see so much debate about gender inequality because the more we explore the pay gap parity issue, the more likely the issues will be addressed and the barriers will start to be broken down.
"This, and women seeing role models of other women achieving their dreams, is why we are seeing the rise of the female founder. As the female founder of multiple businesses including tech businesses, I can tell you it's not easy when you're the one sticking your neck above the parapet. But the rewards of working for yourself and being your own boss are worth it."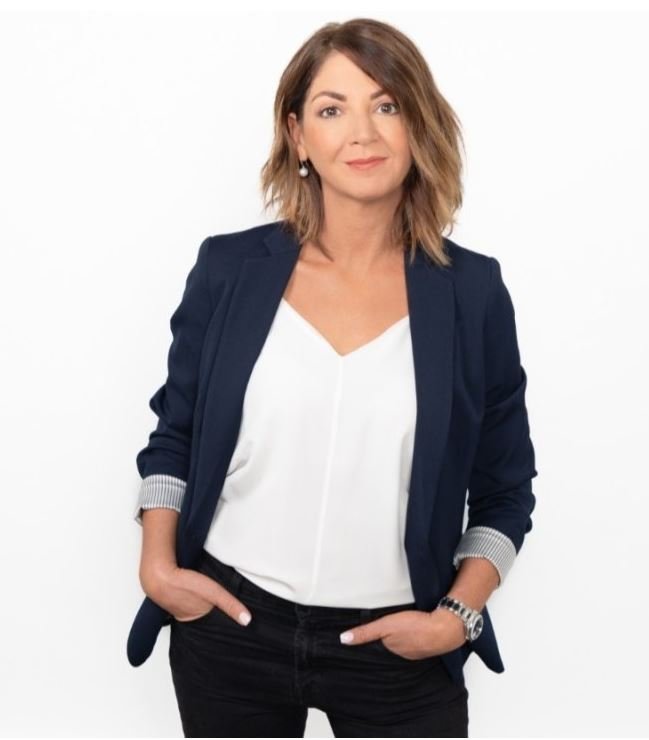 Panelist, Noga Edelstein, is the Co-founder of UrbanYou. Starting out as a lawyer, Edelstein left the law to set up UrbanYou, a cleaning and housekeeping marketplace.

She raised capital a couple of times before negotiating a successful exit to a multinational company. Their strategy of acquisition was fascinating and it worked. Now Edelstein is looking at becoming an investor herself and is involved with a number of initiatives, including being on the board of Springboard Enterprises (SBE Australia).
So don't miss this session – Change is Coming: The Rise of the Female Founder, – next Monday 8th March at 11am.
Pause Fest is the place to be if you want to hear more about the next global movement because – this is where it could happen. And remember, things are always changing. For example let's not forget:
Sony missed the MP3
Coke and Pepsi missed energy drinks
Apple consumed Kodak
Borders missed eBooks
Travel agents didn't foresee online booking
Banks missed digital currency
Netflix devoured Blockbuster
Uber ate the taxi industry
Dick Smith wasn't ready for Kogan
Hotels weren't ready for Airbnb
For more on Pause Fest and its list of speakers on business and creativity over the next week, visit here.
For more from Women Love Tech on women in business, take a look here.