Women Love Tech chatted with the team from George & Willy about their company:
Can you tell us about George & Willy?
George & Willy is a small design studio that specializes in unique signage, letterboards and 'life tools' for all creative spaces. Co-Founders, George Wilkins and Will McCullum started the business out of college. The pair were disappointed with the display systems available and worked to create solutions that were aesthetically pleasing, simple, and durable. To put it simply; George & Willy is a team of designers who are passionate about elevating any space.
Why is it important for a business to create a good first impression?
We strive to create a strong rapport with customers, partnerships, and everyone we have the pleasure of working with. From the start, we aim to highlight the key values of the business – which may be through our signs, display systems, social media, and website (to name a few). It's important people are able to see and understand who we are from the start, as it means we can connect and resonate with others really quickly.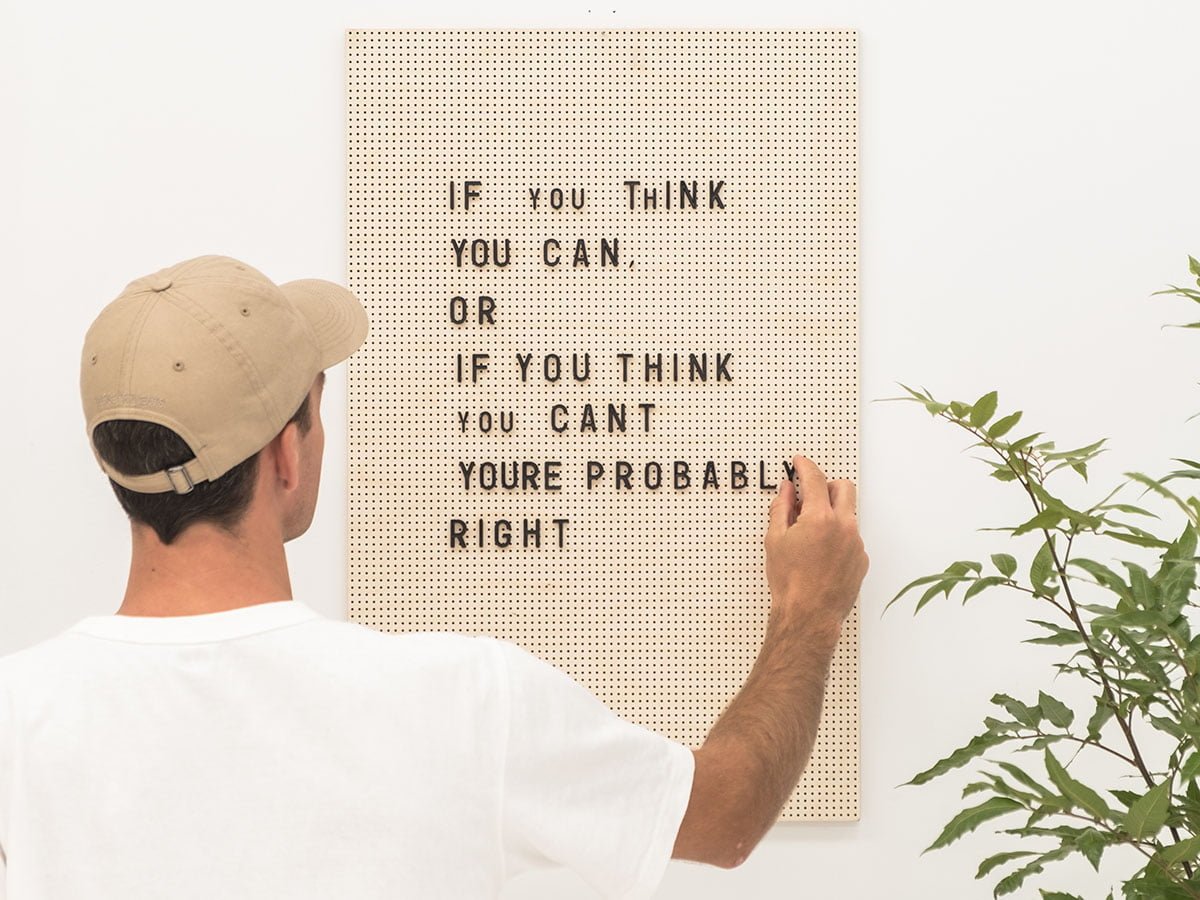 What kind of businesses do you work with?
We are lucky enough to work with a huge range of businesses. It extends from brilliant interior designs, to savvy café shop owners, across retail sectors, health and fitness studios, to inspirational home owners, and businesses everywhere in-between. Generally, we work with direct, end consumers.
What inspires your designs?
George & Willy is based on the idea that you are only as inspired as the space you occupy. So we made our workspace count. We work hard to have a curated space. All of our products are inspired by our surroundings, either solving a common issue, reinventing an old method (like our Paper Rollers), or listening to our customer's needs/wants.
"We made this out of necessity. We needed somewhere in the workshop to make lists and note down ideas. In a world with so many digital displays, it's refreshing to go back to basics, pen to paper. I think everyone has a soft spot for kraft paper, it takes us back to simpler times" – Willy
Which products work best for a home office?
Easy. Our office staple products (which we have at work and in our home office) are the Studio Roller, Wooden Pegboard, Daily Roller, and Scout Letter Board.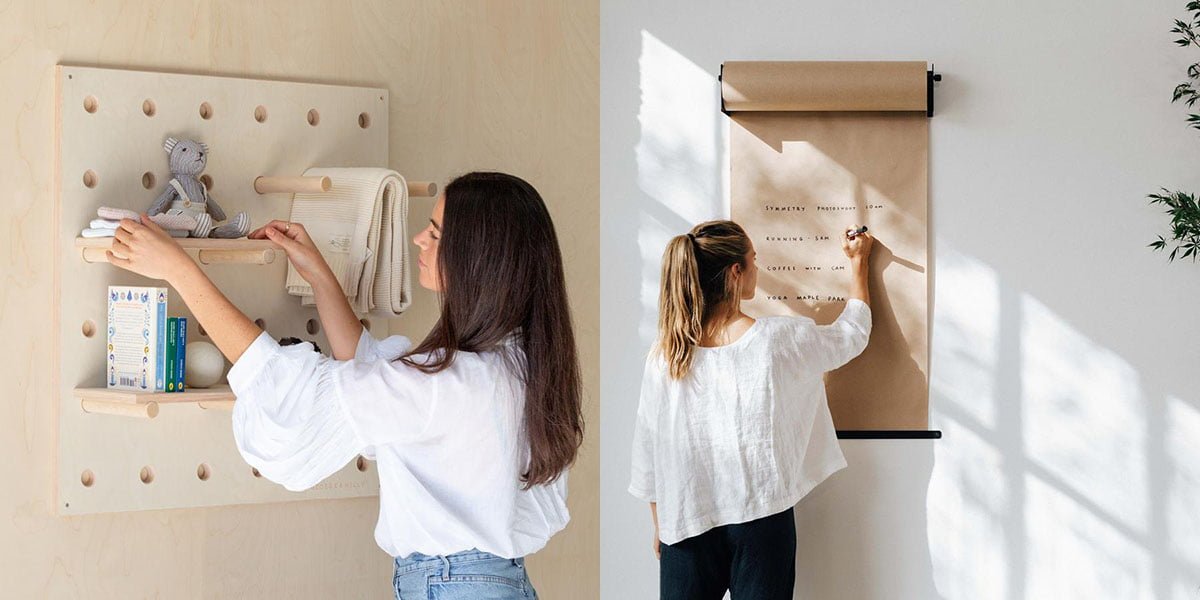 The Studio Roller: Simple and functional, the wall-mounted Studio Roller easily dispenses butcher's kraft paper rolls so you can design the next dish on the menu, plan your day, or get creative. Available in black or white in four different sizes. Use the Stamp Set on the Studio Roller for a fun and creative way to share your message.
The Wooden Pegboard: The Wooden Pegboard shelf with wooden pegs and moveable shelves can be adapted to suit your store, cafe, home, or office. Ideal for displaying tools, objects, clothing, or necessities, the Wooden Pegboard shelf is made from architectural grade birch plywood.
The Daily Roller: Perfectly sized for intimate spaces. Made from powder-coated aluminium, this wall-mounted paper roller is ideal for workplace planning, quick ideas, lists, and creative notes. Designed in proportion with your bedroom, kitchen, home office, or studio, the Daily Roller seamlessly dispenses kraft paper as you need it, allowing you to make as many creative notes as you need. It comes with screws for easy installation and a roll of kraft paper to get you started.
The Scout Letter Board: The Scout Letter Board is a mini changeable wooden menu board designed for homes to share inspirational wallboard quotes, or important messages. Each set of this changeable letter menu board comes with wooden, scrabble-inspired, letter tiles, aluminium rails, and screws for simple installation.
Can you walk us through your studio?
We recently renovated our studio for under 5k! It was an epic project where we swapped laptops for tools and completed the refit ourselves in under three weeks. Walking in, you'll find the meeting room to your left which is where we'll be having a tea and debrief every morning. We shoot almost all content on-site so you'll always find some type of set arranged ready to capture our latest product.
It was important we added areas of excitement, inspiration, and stress-relief to the studio, hence the swing, archery lane, and hut-house desk arrangement. Speaking of our desks, we wanted to increase productivity whilst maintaining a minimalistic and simple space, so we created little hut-like domes for each employee.
Name 3 apps on your phone that you use every day?
Instagram, Spotify, and Pinterest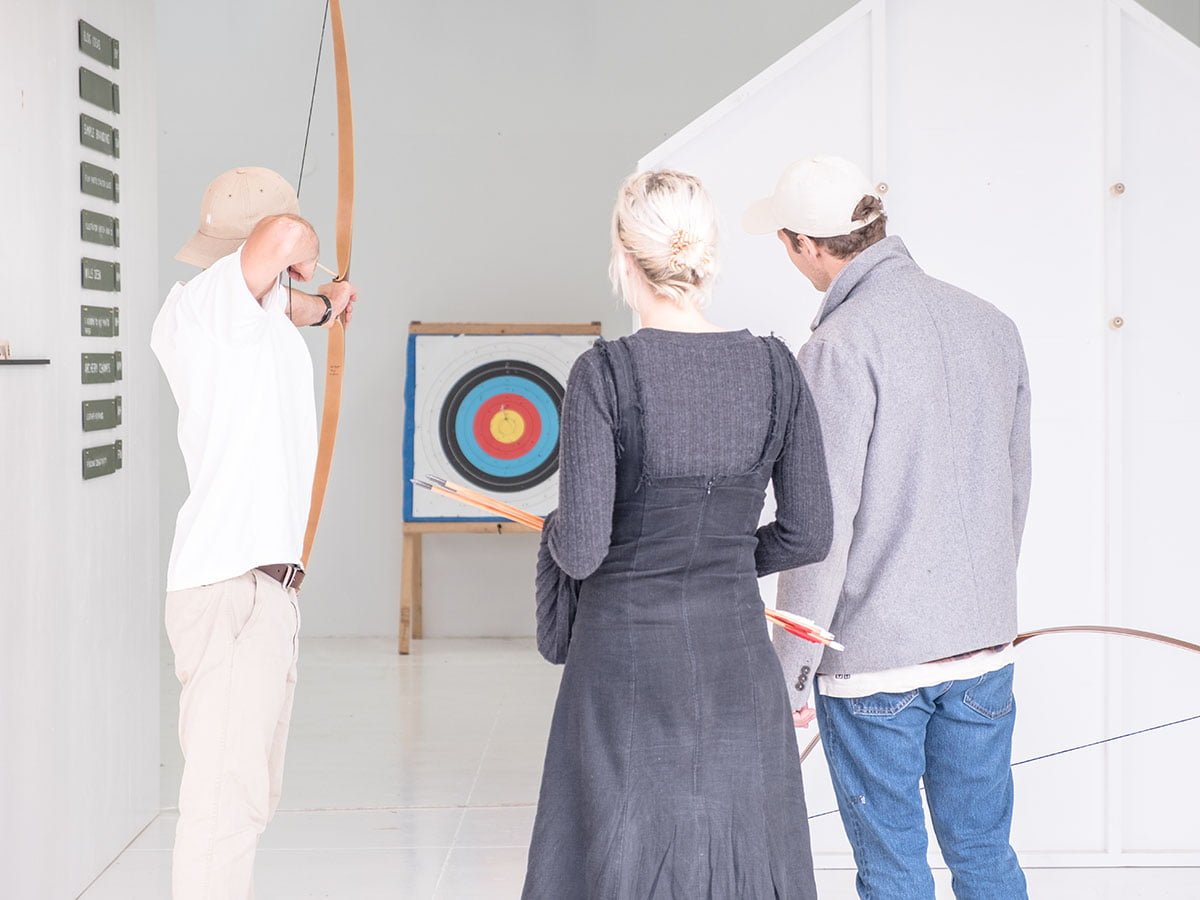 What websites do you read daily?
Est Magazine, DesignMilk, and Dwell.
How do you stay on top of the latest trends and technologies?
We are really active in researching, creating and designing. We try not to look for others to indicate trends and instead, focus on areas that inspire us to create, design and produce new products so we are at the forefront of trends. Listening to our customers can provide great insight into potential avenues and ventures.
Do you have any plans for the future?
George & Willy have goals to continue creating, designing, and launching unique products that cater to customer's needs and elevate any space
Where can people reach you?
Website: https://www.georgeandwilly.com/
Instagram: https://www.instagram.com/georgeandwilly/
Facebook: https://www.facebook.com/georgeandwilly/