The new app Muzikboxx will handle the business side of music lessons, leaving teachers to focus on what they do best: teaching music.
The all-in-one subscription app, developed by incredible musician Monica Rouvellas, will allow teachers to invoice, receive payments, schedule lessons, communicate with students, and more! Students will be able to access a network of music teachers specific to their needs at the click of a button. They will also be able to access learning materials, upload recordings of their music practice, and receive feedback.
Founder of Muzikboxx Monica Rouvellas first began learning violin at the age of 6, studying under Australian composer Matthew Hindson. She composed her first pieces of music at 13 in a range of styles from big band to full orchestra and studied with the late Emeritus Professor Eric Gross at 15 from whom she learned about orchestration and cinematic scoring. Since then, she completed a Bachelor of Music with 1st Class Honours from the Sydney Conservatorium of Music, became the founder of Sydney Violin Studios, has had her recordings broadcasted many times on ABC Classic FM, and is currently completing her PhD in music and computer science!
As a highly experienced music educator, Monica noticed the inefficiencies associated with the financial and administrative aspects of the business,
"For many years whilst running my music teaching business, I found it frustrating that there was nothing out there that simplified the business process for music teachers. I tried apps like Xero to manage my invoices and payments but found the system complex, expensive and with too many features that I'd never use. I was spending $55 a month just to issue invoices and allow parents to pay directly from that invoice.
"In addition to this, I had to have a separate calendar management app, and this was problematic when students cancelled at the last minute or needed to reschedule but didn't confirm when their make-up lesson would occur. So I started to use Calendly, but the free version was limited and I needed to upgrade to be able to use it the way I was wanting to. All of this was frustrating. I now needed multiple applications and was spending over $65/month not including the transaction costs that were added for processing payments. This was just all too expensive and time-consuming. A few of my colleagues mentioned another app that was supposed to be for music teachers but that was also expensive and the GUI was not all that user-friendly.
"During my time as a music teacher I also saw students struggle with knowing what to practice, how to practice and dealing with the cost of purchasing tools to help them better practice such as a metronome.
"So I came up with the idea of creating my own music teacher management and student practice app, and so in 2019 Muzikboxx was born. The goal was to develop an affordable, simple-to-use app for both teachers and students with everything they need all in the one place, and we're just starting. As the app grows as will the features particular for student practice. We're currently working on a feature where students can upload a photo of the music they're playing and receive immediate feedback on their playing with the score showing what areas need improvement. This will be a game changer for music education."
Muzikboxx will also allow teachers to build their presence in the teaching community, by creating a profile and having the option to share content like blogs, music repertoire and articles. For parents and students who are looking to find a good match with a teacher, the blogs and videos will help them get a feel for each teacher and their approach.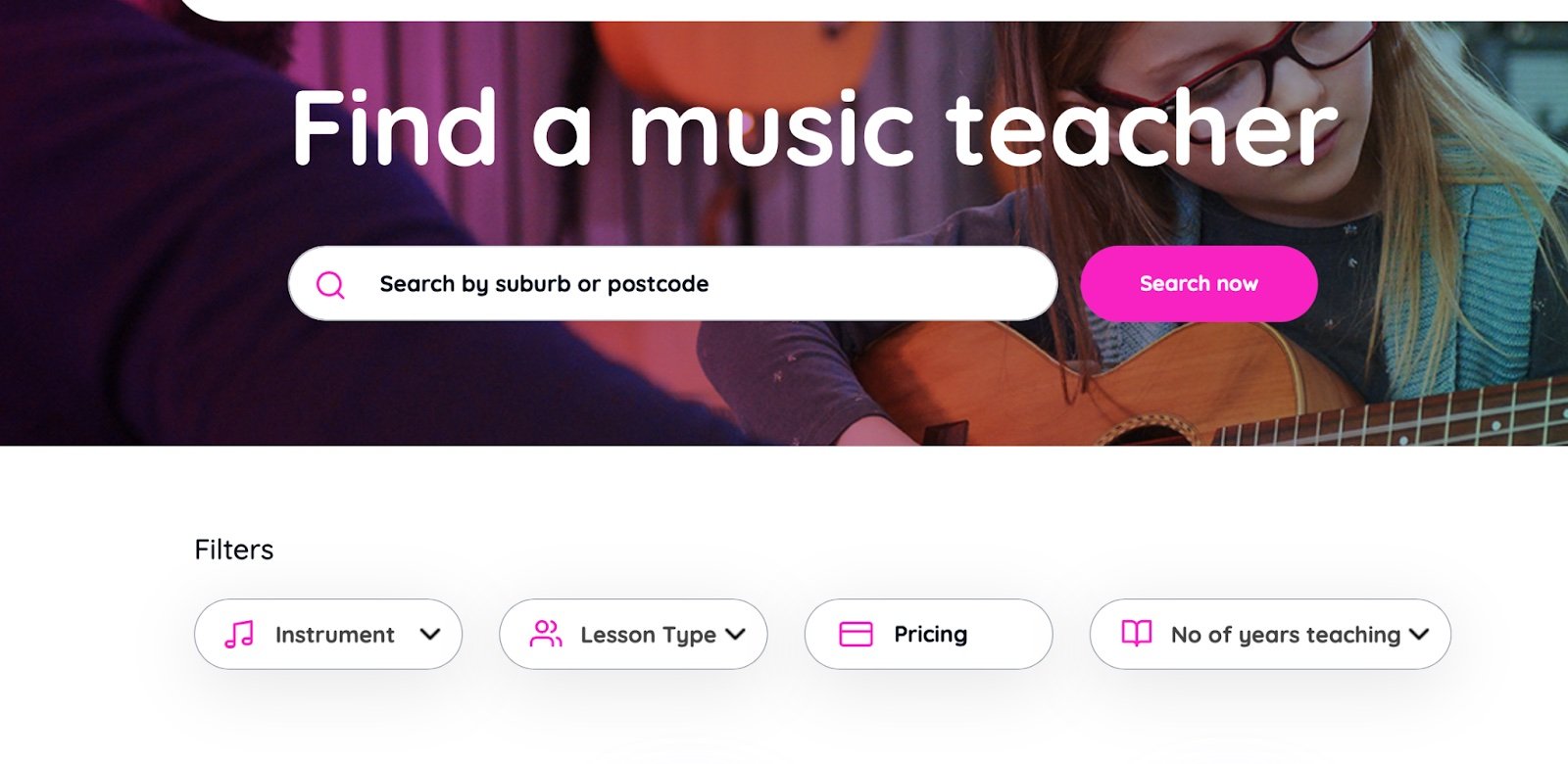 Monica has received an enthusiastic response to her new app so far, and she is aiming to get 1000 users on the platform within the first 6 months of launching. We can't wait to see the positive impact Muzikboxx will have for both students and teachers in the future!