With Mother's Day fast approaching, you may be stuck wondering what gift to give mum this year. She's probably already been gifted a million candles and mugs, so how can you switch it up this year with something more unique? Well, we've got you covered with a curated list of our top choices for mum this year.
From a Cameo from her favourite celeb to a one-of-a-kind virtual reality experience from HTC VIVE – any of these gifts are sure to deliver a lasting smile from mum.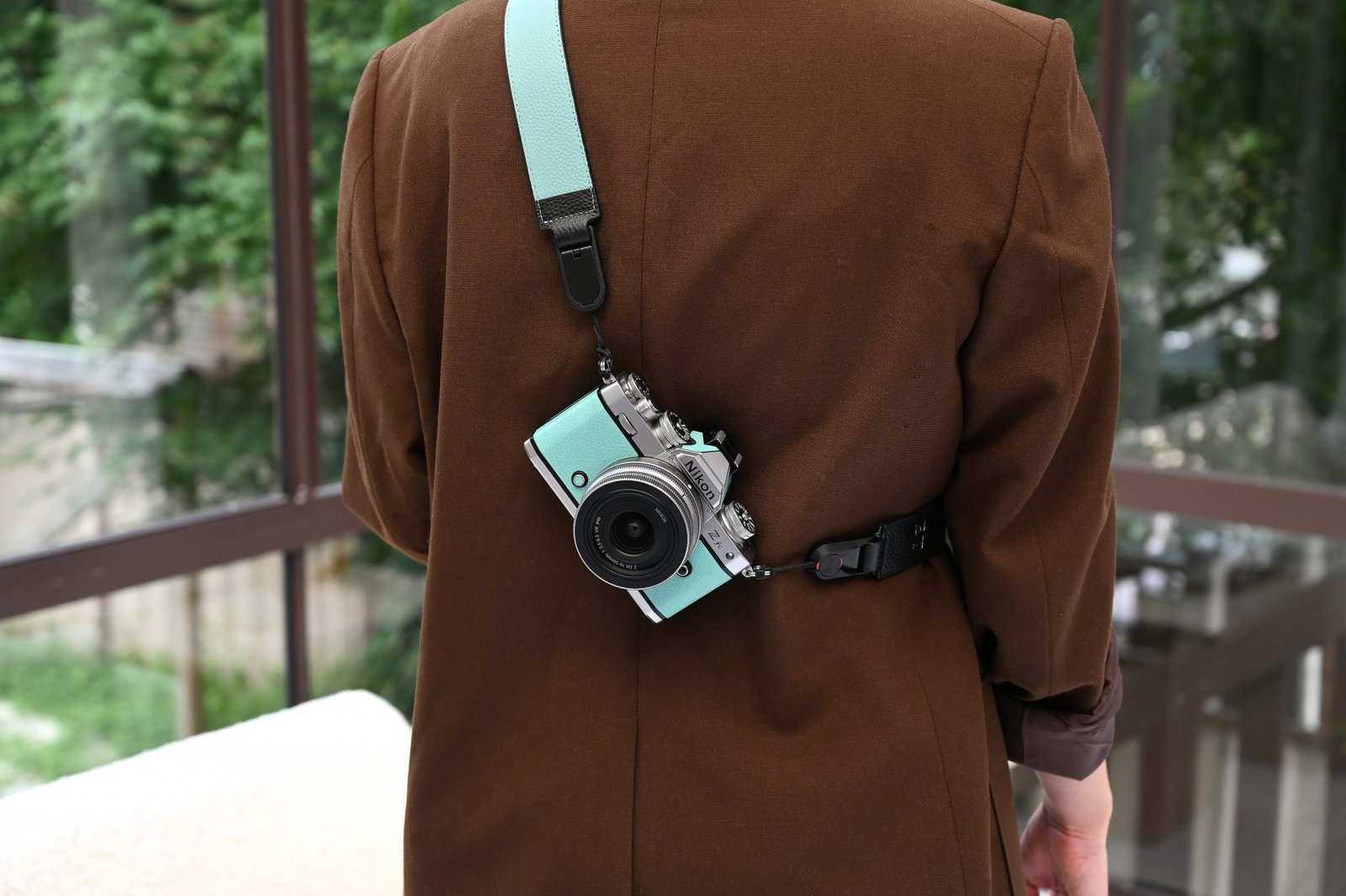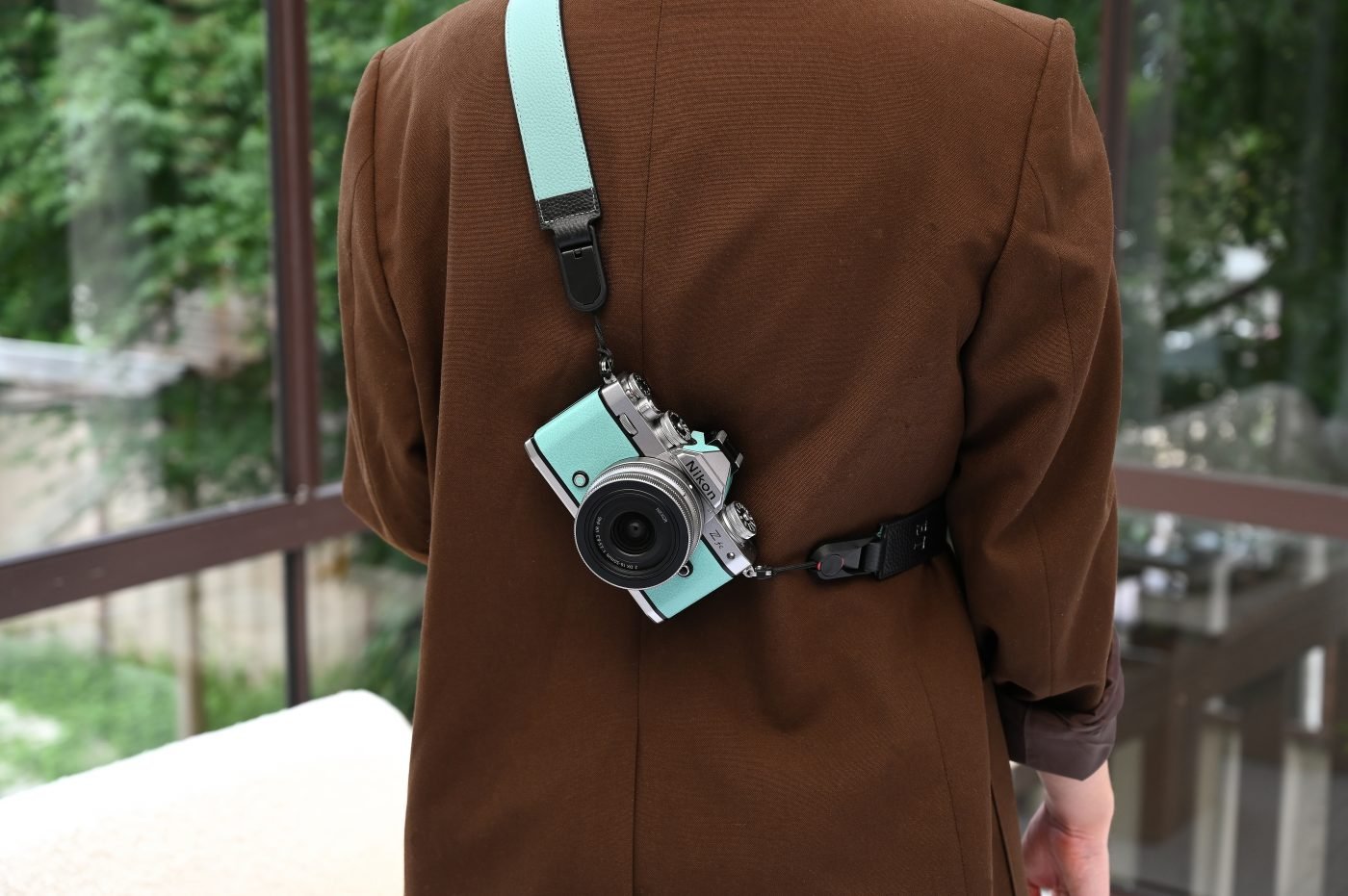 The classic yet modern Nikon Z fc is the ultimate camera for mums everywhere, perfect for finally updating those family photos!
Complement the Z fc with a beautiful and timeless leather strap that has been designed in seven matching colours. Available for personalisation with TDE's signature monogramming, this is sure to be your mum's new favourite accessory. This is the perfect luxury accessory for mums, and you're sure to find one that fits with your mum's style!
From 1 May- 31 May, you can receive a bonus personalised TDE camera strap with any Z fc purchase from a Nikon Australia Authorised Reseller. You can find more information on this offer here.
Starting from RRP $1449
Never miss another Mother's Day delivery (or any kind of delivery!) with Swann's new wireless Swann Buddy Video doorbell. The smart doorbell is 100% wireless and features a long battery life, two-way talk, and a 110° wide vertical viewing angle so you can see who's at the door and tell the postie where they can leave the delivery. The new SwannBuddy Video Doorbell is perfect for anyone keen to set up their own DIY security system at their home, rental apartment or small business.
RRP $199.95 AUD Available at: Bunnings Warehouse, Harvey Norman, JB Hi-Fi, Officeworks and other authorised retailers, as well as online at www.swann.com/au/
What kind of mum do you have? A mum, who, while on holiday, calls you to ask about: a) her pets b) her plants c) the state of her house? If you answered one or all of those answers, then ease mum's concerns by giving her the peace of mind that comes with Swann's latest smart camera. The smart camera is 100% wireless and can be easily mounted and set up anywhere indoors or outdoors in a matter of minutes. With an extremely long battery life of up to 6 months, the camera comes with a comprehensive set of features for greater security including full HD video, 2-way talk to greet guests/warn off intruders/speak to her pets and plants.
RRP $199.95 AUD Available at: Bunnings Warehouse, Harvey Norman, JB Hi-Fi, Officeworks and other authorised retailers, as well as online at www.swann.com/au/
Want to give mum something to level up her home security? Swann's offers more affordable home security products with the Swann Motion Alert Sensor. The sensor is 100% wireless (battery-powered, PIR motion-sensing alarm that triggers mobile phone notifications with an optional siren for any suspicious activity in and around your home. Whether mum is out relaxing at the beach or sightseeing in a new town, she'll be granted peace of mind knowing that the house is being kept safe and sound! The Motion Alert Sensor is small, easy to install, and available to buy in a single device.
RRP $49.95 AUD Available at: Bunnings Warehouse, Harvey Norman, JB Hi-Fi, Officeworks and other authorised retailers, as well as online at www.swann.com/au/
The HTC VIVE Flow is the perfect way to treat Mum this Mother's Day, whisking her away on a virtual experience of her choosing. The VIVE Flow is a compact, lightweight and immersive pair of glasses that transport wearers wherever they want to be – anytime, anywhere. An ideal gift for the binge-watching mum who would love to stream their favourite content and feel as though they are right in the middle of the action. Designed for comfort and portability, the VIVE Flow is also perfect for Mum to get some much-needed relaxation after a long, tiresome day. *Compatible Android phone required.
RRP $749.00 AUD Available at: www.vive.com/au/
Spoil Mum with HTC VIVE Cosmos this year and let her immerse herself in exciting worlds, creative spaces and new ways to learn and stay active. The VIVE Cosmos is a virtual reality (PC-VR) headset for all, that finds the balance between style, comfort and performance, enabled with form fitting headphones, a detailed visual resolution display. With its flip-up design, Mum will also be able to dive in and out of her new found world with ease and multi-task like a pro. Whether Mum's into sports, gaming, or exploring, this is the perfect Mother's Day gift.
RRP $1,299.00 AUD Available at: https://www.vive.com/au/ and EB Games
Has working from home taken a toll on your Mum's posture? Help mum eliminate that COVID slouch this Mother's Day with the UPRIGHT GO S. With its discrete design, this nifty device attaches directly on your back, giving you real-time posture feedback through the app. When you begin to slouch, the device gently vibrates, reminding you to sit upright to help develop muscle memory. In two short weeks, Mum can expect to retrain that dreaded desk slouch.
RRP $79.95AUD Mother's Day Promotion Period: From 21st April to 10th May, $20 off RRP = $59 Available at Bing Lee, Harvey Norman, Officeworks, JB Hi-Fi and www.uprightpose.com/en-au/
What Mum doesn't love options? Gift your Mum the ability to switch up how she wears her UPRIGHT GO device with the Necklace Accessory. Available in black and white, this easy-to-wear necklace attaches directly to the UPRIGHT GO devices through a USB-C connection and closes with a magnetic clasp, making it suitable for all-day wear. Ths light, durable and stylish necklace makes for the perfect accompaniment to the UPRIGHT GO this Mother's Day.
RRP $29.95AUD Available at Bing Lee, Harvey Norman, JB Hi-Fi and www.uprightpose.com/en-au/
When you're looking for the perfect gift for the Mum who already has everything, look no further than Cameo. Cameo is the leading marketplace connecting your favourite celebrities directly with their biggest fans. From Hollywood stars to Aussie footy legends, reality stars and everything in between—no matter who you want to hear from, Cameo has got somebody that's sure to tickle mum's fancy. Why not give mum a pick-me-up from Mario Cantone (Anthony Marentino on Sex and the City) or design advice from The Block faves, Mitch and Mark? The possibilities are ENDLESS! If you've left it last minute, never fear, 24hr delivery is here. Cameo is offering 24hr delivery for those who have left Mother's Day last minute on select talent. Procrastinators can surprise Mum with a personalised co-created video from her favourite cultural icon (that she'll never know was rushed!).
Pricing varies depending on the celebrity. Available at www.cameo.com
Still Not Sure What To Get Mum? Check Out Shouta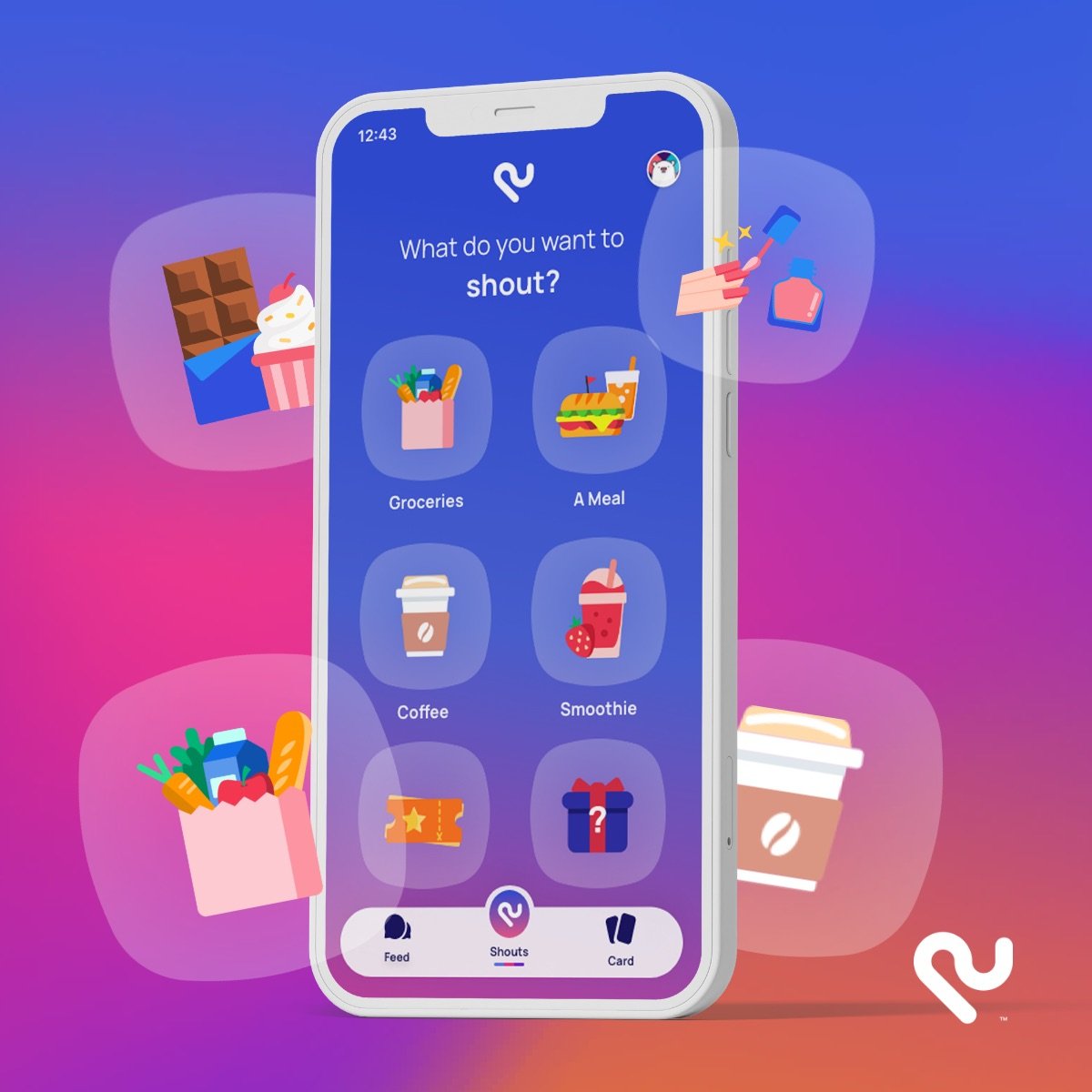 Shouta is a digital nano-gifting app that is perfect for last-minute gifting, gifting interstate, and for people who are looking for new, fun ways to gift mum. It's an affordable, and instant way of gifting that lets you effortlessly 'shout' mum things like coffee, wine, and movie tickets straight from your phone.
But just because it's simple, it doesn't mean it isn't thoughtful. Shouts can be totally customised and sweet love notes can be added to make Mum's day extra special.