Four years ago, I reluctantly gave away my piano. It was simply too big for our new home and it was time to say goodbye to the piano that had given me so much pleasure for so many years. But what was a precious gift given to me by my grandmother was sorely missed.
I missed the joy of tinkling away on the white keys as a creative outlet – there is something deeply relaxing about playing an instrument. So when I discovered you could buy a small and affordable digital piano, my eyes lit up.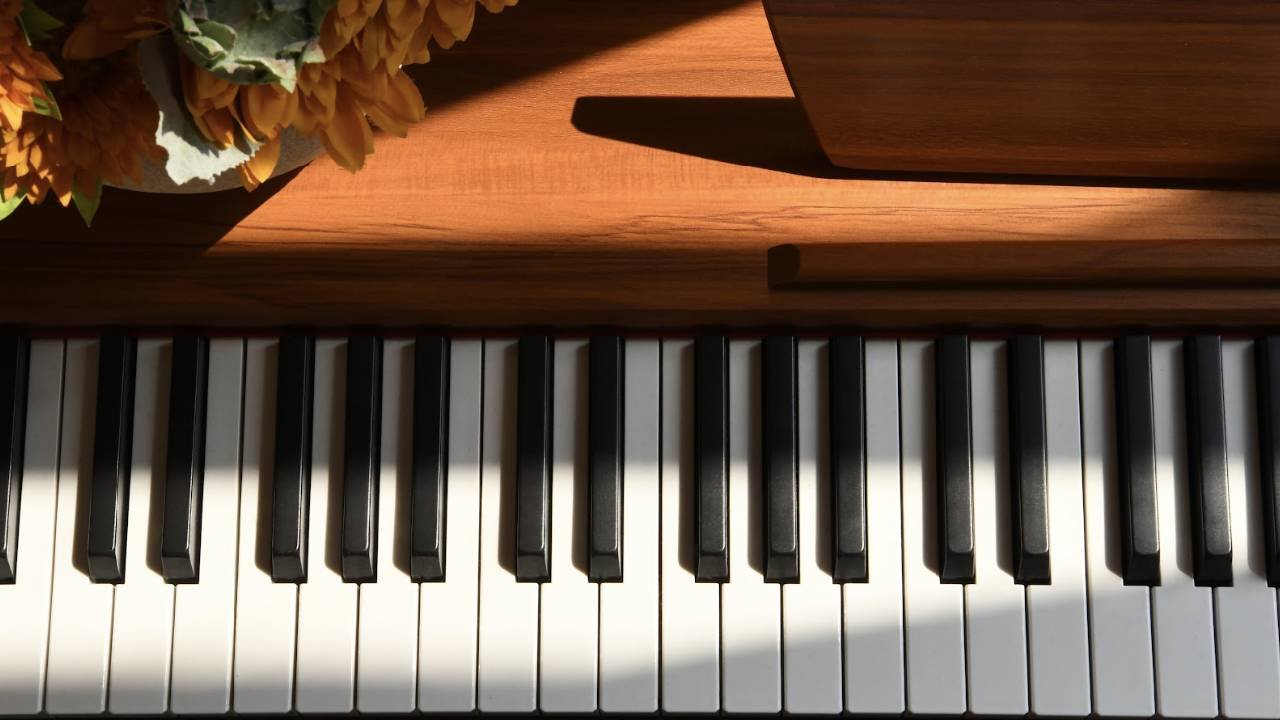 The Donner DDP-80 was the right size and in addition has some excellent features as it is a digital piano. With 88 Keys, it is a beginner piano with a full size electric keyboard including a stand, power adapter, and a triple pedal. Standing about 28 inches from the floor to the bottom of the key, it's ideal for a small home where space is a commodity. Easy to assemble, there are stops at the ends of the legs that can adjust the height you need.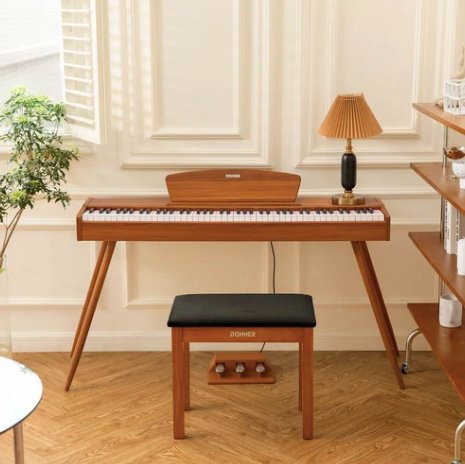 The piano took about 15 minutes to install. There are preset screw holes on the legs of the bracket, and we only needed to tighten the screws to assemble it; and the fact the piano is not very heavy, helped.
Then came the fun part – starting to play the piano again.
The action of the keyboard simulates the acoustic of my old piano, and sounds just the same as the bigger version. Plus, it's easier to learn on a digital piano and the sound is a realistic auditory experience and allows you to immerse yourself in music.
You can use the Donner music app to help teach yourself to play new songs and this is compatible with a mobile phone or iPad. You can even connect the music editing software for composing and recording music.
There are 2 20W speakers and there's a stereo surround effect to improve the quality of sound, and the headphone mode means you can practice without disturbing anyone in the house or your neighbours which is a big bonus.
The piano itself fits in beautifully with the rest of my furniture and it's easy to make it blend in with the room by adding plants on the top or around the piano.
About Donner Music
Since 2012, Donner has been creating new experiences in music performance. As a pioneer of the digital piano keyboard, it has become well known for its high quality and affordable musical instruments and accessories.
You can buy the Donner Piano here – cost $619.99