Sennheiser has launched a new version of its HD 450BT headphones, with integrated Amazon Alexa. Previously the headphones were only compatible with Siri and Google Assistant. The HD 450SE is exclusively sold on Amazon and has identical specs to the previous model, other than only being sold in a black finish (White is no longer available).
Design
The headphone has a quality feel while remaining lightweight at 238 grams. They sit nicely, with a soft leather leather-like material padding around the ear. It can press on the ears a bit after prolonged usage but won't interfere with the listening experience.
There are plenty of adjustment options and the cups pivot smoothly to match the contour of your head. An elegant Sennheiser logo is on the band on either side with the closed-back smooth and unassuming. There are a total of four control buttons all placed along the bottom of the right earcup. They are dedicated to power, volume, playback and Amazon Alexa. It can be difficult to use considering how clustered it is.
Each button or switch also performs multiple functions so it's easy to forget which one does what. It does become easier with use but could have been made much less complicated. In the box, there's a USB-C charging cable, Audio cable, and an easy to use carrying case where the headphones easily fold into.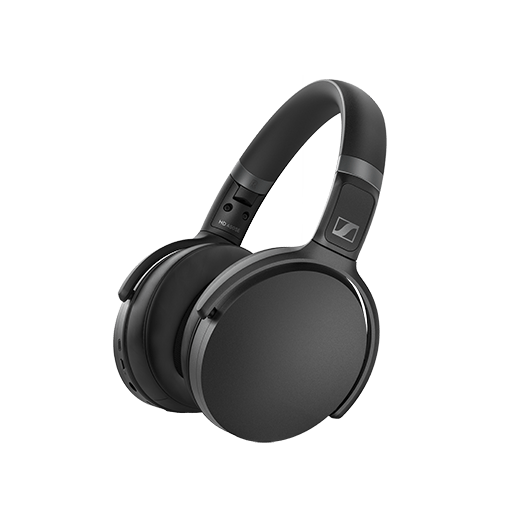 Features
The most notable feature is the great 30-hour battery life which will easily get you through a large of the week. There is a handy voice announcement with changes in the battery level. The active noise cancellation makes listening to music in louder environments easy.
The sound carries bass clearly without blowing your eardrums and vocals carry through the instrumentals. Sennheiser also boasts the Smart Control App, making it easy to tailor the sound to your liking. There's even a podcast mode that boosts the clarity of speech.
The HD 450SE is a good choice for mid-range noise-cancelling headphones. They are particularly beneficial for anyone who frequently uses Amazon Alexa. The minor inconveniences with the button layout do not detract from the quality of the headphones. They may surprise you with their sound quality.
For more information check out Sennheiser.