The lights set Sydney aglow as Vivid Sydney kicked off its 13th year with a dazzling opening night that included a powerful Welcome to Country, fireworks, beams across the harbour, drones and a poignant Lighting of the Sails at the Sydney Opera House.
"Fourteen years ago Vivid Sydney launched for the first time. Vivid Sydney was a chance to be mesmerised by light shows, music and a cultural story about this place," said Minister for Jobs and Tourism John Graham. "This festival, now the largest in Australia, was ahead of its time. In that first year, an incredible 225,000 people came to see the show. Last year, 2.6 million people experienced Vivid Sydney."
"I am looking forward especially to Vivid Music – seeing our venues come alive with some incredible artists – it is one of the best programs to date. This year, we add Vivid Food- a smorgasbord of tasting and dining events building on one of Sydney's great strengths, its food and beverage culture. Above all – between the lights, the music, the ideas, the food – I hope you enjoy what is at the heart of this festival – Australia's biggest – a chance to celebrate together as a community."
For the next 23 days, the festival will feature more than 300 activations and events along with the world's most innovative artists, talented musicians and thought leaders as part of its 2023 line-up, whose theme this year, 'Vivid Sydney, Naturally,' is inspired by the master of all creators, Mother Nature.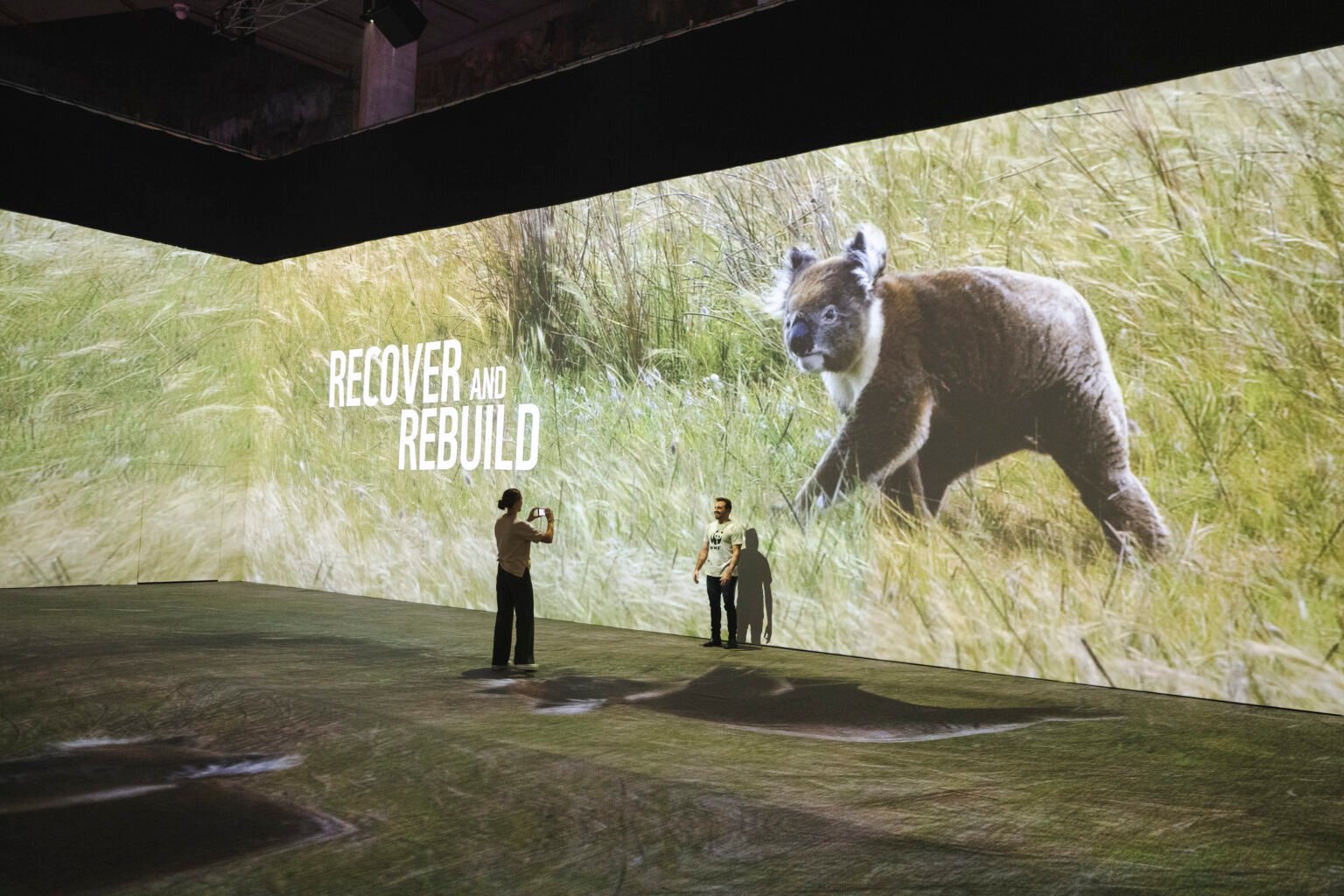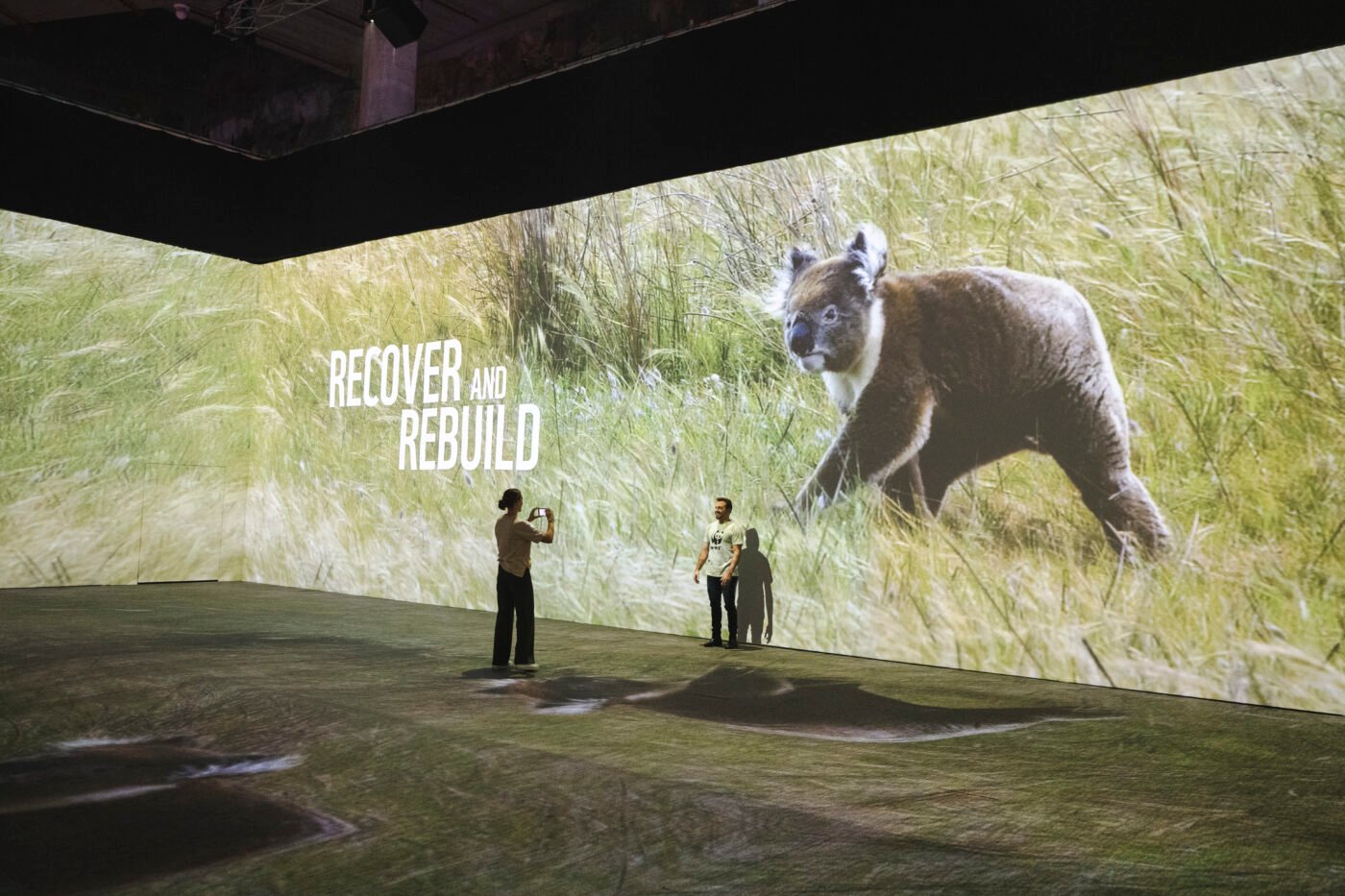 Staged across Sydney's city centre, Vivid Sydney festival locations include Circular Quay, the Sydney Opera House, The Rocks, Walsh Bay, Barangaroo, King Street Wharf, Darling Harbour, Darling Quarter, Darling Square, The Goods Line, Central Station, the Royal Botanic Garden Sydney, Wynyard Tunnels, Carriageworks, Taronga Zoo and more.
Night time is the best time to witness Vivid Sydney because the city's iconic landmarks and skyline are illuminated by explosions of technicolour brilliance. This year, the Sydney Opera House's sails were illuminated to feature the artworks of the late great Australian artist John Olsen.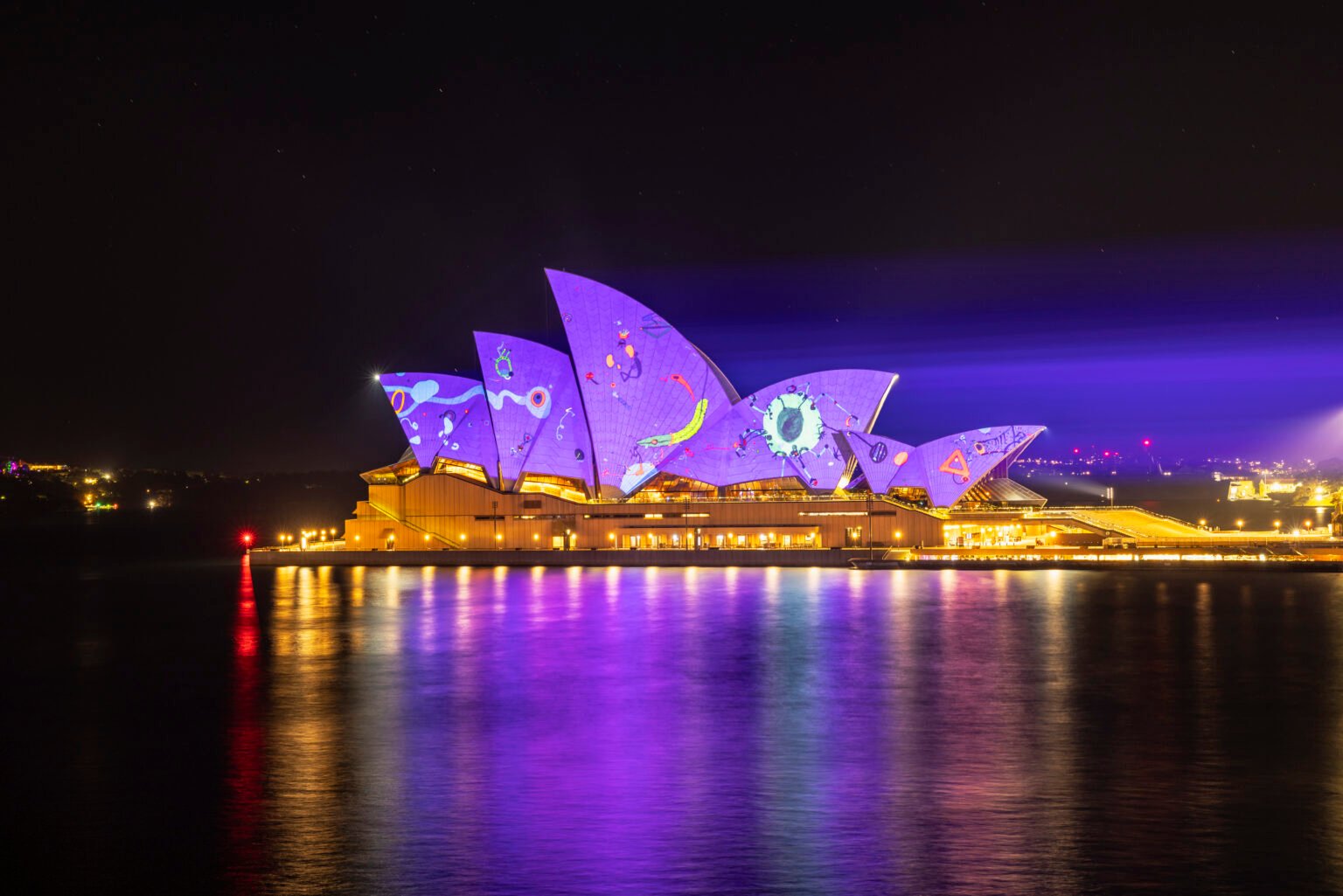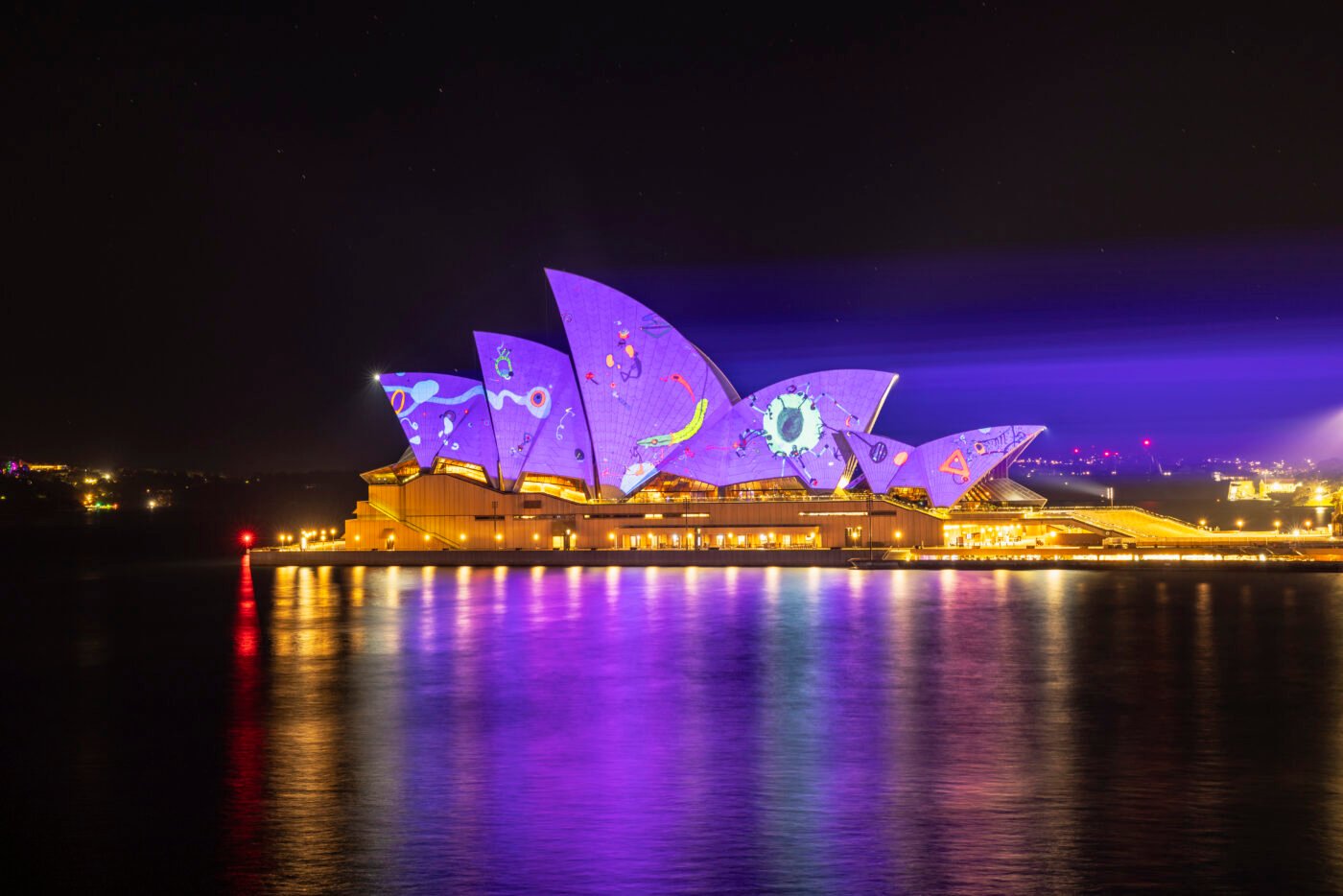 Among the many highlights, you can listen to the creators of White Lotus talk about storytelling.
Four years ago, my team from AR Tech built the Vivid Sydney app using AR, AI and geolocation. Read more about it here.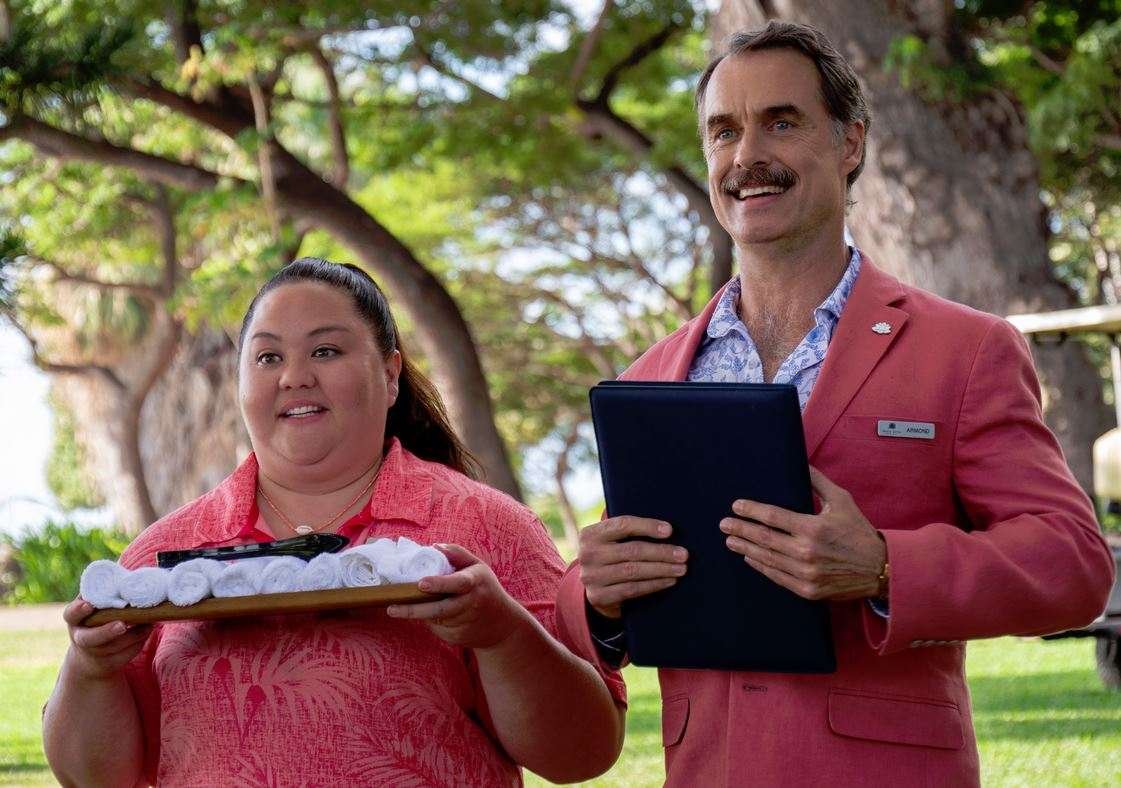 VIVID IDEAS
White Lotus Director and writer Mike White and star of the series Jennifer Coolidge will join forces sharing the power of storytelling, satire and friendship. Benjamin Law will be the moderator.
British author Jeanette Winterson joins Vivid Ideas for LIFE AND MARS: The Future of Human and will prod, provoke and challenge your ideas of nature.
NOCTURNE, from Melbourne-based artists takes audiences on a one-of-a-kind-experience with an immersive, sonic journey through the hidden streets and laneways of The Rocks.
The Vivid Ideas Exchange will feature more than 20 cutting-edge discussions and thought-provoking workshops at the world-leading technology precinct, Telstra Customer Insights Centre.

For more information and tickets visit vividsydney.com.