Wherever you are in the World studying at the University of Sydney or at the University of Harvard, the iPad from Apple has become a favourite with students and teachers. Every lesson is more hands-on. The learning experience can be customized for each student at any level. And students can access their learning materials on iPad wherever they go. We've put together 10 smart iPad apps for University students selection to help you to success in your studies. For example UC Irvine Report from University of California says Apple's iPad helped students score 23% higher on exams. The App Store features over 65,000 education apps – designed especially for iPad – that cover a wide range of subjects for every grade level and learning style.
This app gives you access to complete courses from leading universities and other institutions — plus the world's largest digital catalogue of free education content — all from your iPad, iPhone or iPod touch. Whether you're studying molecular biology at university, learning Spanish, you now have a valuable tool to help you learn anytime.
This app was 2011 Best College Student App, 2010 Best Young Adults App for iPad, 2010 Best Parenting App for iPad and 2009 Best App Ever Award Winner in Education category! A student's life is a dizzying mix of activity and just plain craziness! Take charge of your schedule and put iStudiez Pro to work for you!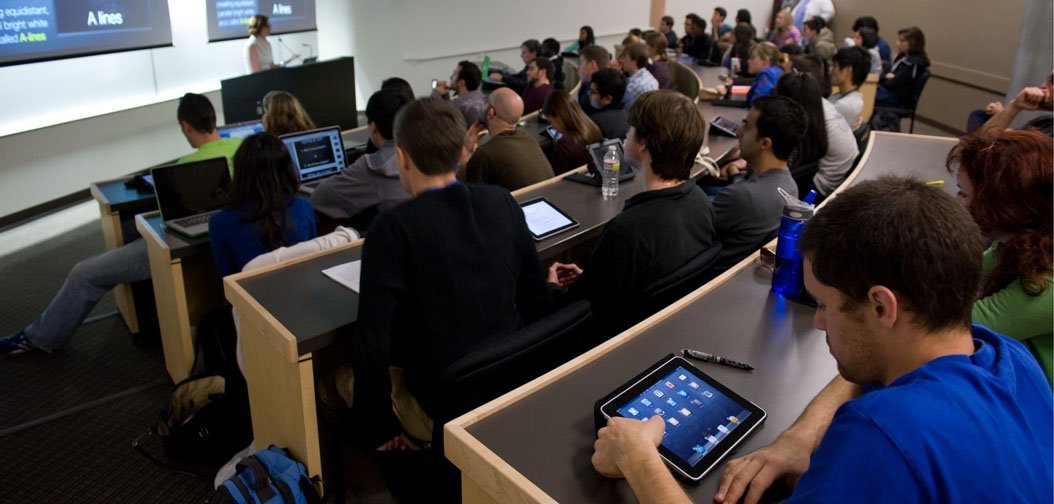 CourseNotes – $4.99
CourseNotes lets you take notes during classes or meetings, keep them organized by subject, and print them or share them with friends! Review your notes later and search through multiple class meetings and notes all at once. You can also keep ToDo lists and track assignments, and sync them with your iPad's calendar.
MindNode – $10.49
MindNode makes mind mapping easy. Mind maps are a visual representation of your ideas, starting with a central thought and growing from there. This allows you to brainstorm & organize your thoughts in an intuitive way, so you can focus on the idea behind it. MindNode has helped students, artists and project managers to be more creative.
Explain Everything is an easy-to-use design, screen-casting, and interactive whiteboard tool that lets you annotate, animate, narrate, import, and export almost anything to and from almost anywhere. Create slides, draw in any colour, add shapes, add text, and use a laser pointer. Rotate, move, scale, copy, paste, and lock any object added to the stage.
SketchBook Pro for iPad – $5.49
Autodesk SketchBook® Pro for iPad is a professional-grade paint and drawing application. Using the same paint engine as its desktop counterpart, SketchBook Pro delivers a complete set of sketching & painting tools through a streamlined and intuitive user interface.
Pages is the most beautiful word processor you've ever seen on a mobile device. This powerful word processor helps you create gorgeous reports, resumes, and documents in minutes. Pages has been designed exclusively for the iPad, iPhone, and iPod touch with support for Multi-Touch gestures.
Numbers is the most innovative spreadsheet app ever designed for a mobile device. Created exclusively for iPad, iPhone, and iPod touch, Numbers includes support for Multi-Touch gestures and Smart Zoom so you can create powerful spreadsheets using just your fingers.
Keynote is the most powerful presentation app ever designed for a mobile device. Built from the ground up for iPad, iPhone, and iPod touch, it makes creating a world-class presentation — complete with animated charts and transitions — as simple as touching and tapping.
Top-rated app with trusted reference content from Dictionary.com and Thesaurus.com. These websites work offline when you might have no Internet connection and need to look up the meaning of a word.
Please a comment and let use know what apps you've used while at university.