Five Aussie FinTechs using Data Aggregation and Open Banking to Help Businesses and Aussies Make Better Financial Decisions.  Tim Poskitt, Country Manager ANZ, Envestnet|Yodlee reports.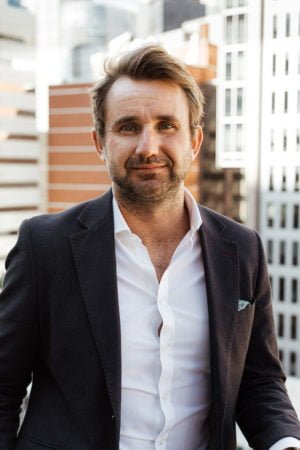 According to the EY FinTech Australia Census 2020, The FinTech sector in Australia is growing and maturing fast – with as much as 78% of the industry now post revenue. One area that has ramped up and coincided with the rise of FinTechs is open banking technology and financial data aggregation. While companies have been using data aggregation for over a decade, its adoption has heightened with the development of Consumer Data Right (CDR) legislation.
After going live for customers of the big four banks in July 2020, CDR legislation has expanded to allow the sharing of data related to credit cards, debit cards, deposit accounts, home loans, personal loans, and joint accounts. As of July 2021, all non-major ADIs (authorised deposit-taking institutions) will be required to allow customers to share account and transaction data.
The continued development of CDR legislation, and the subsequent rise in data aggregation and open banking adoption and innovation, have led to a number of important benefits for Aussie consumers.  Perhaps most notable is the comprehensive level of understanding consumers have of their financial position and the ability to make more informed purchasing and budgeting decisions as a result. Other benefits include access to more personalised, convenient and useful banking services and a greater degree of access to and control over how their data is shared.  The rising popularity of open banking technology is also an important milestone in the area of responsible lending, as both lenders and consumers have more comprehensive and accurate data with which to decide whether a loan is appropriate.
Five companies ensuring that Australians feel empowered and confident about their personal finances by adopting data aggregation and open banking technology to great effect are 86 400, Reckon, Frollo, Moneysoft, and Uno Homeloans.
86 400
86 400 is one of Australia's leading neobanks using data and technology to deliver a bespoke, mobile-first banking experience. The company has used data aggregation technology to give its customers a full picture of their financial wellbeing during COVID-19 by giving them the ability to see all their accounts in one place, delivering a better view of their financial lives and helping them take control of their money.  
Moneysoft
Moneysoft helps Australians to manage their cash flow and net worth, to take control of their financial wellbeing. Traditionally, financial advisors collected paper-based information and statements from their clients to understand cash flow and manually draft budgets. But because this information was static, it was prone to being inaccurate or incomplete. Moneysoft knew it was critical to go beyond the static nature of household finances and gain real-time information about income, expenses, and progress towards goals. As such, the company onboarded user-permissioned financial data aggregation technology to collect real-time data that can be leveraged by financial advisors and superannuation funds to help Australians budget, save, and invest. 
Reckon
Reckon is an Australian software company that provides easy to use, affordable accounting and payroll software for small- to medium-sized businesses. The company's unique Reckon One accounting software offers a cashbook style ledger, automated bank data entry, payroll, and other features that businesses can turn on or off as needed. On a mission to create a brave new connected economy, Reckon uses user-permissioned financial data aggregation technology to create data feeds between financial institutions based in Australia, New Zealand, and globally. By doing so, Reckon is able to pull date into one place, automatically – avoiding the need to work one-on-one with every single institution and manually pull data.   
Uno Homeloans
Uno combines the power of technology to help customers find, apply for and monitor home loans across quality lenders, with a team of home loan specialists who negotiate with lenders and help them navigate the home loan process. Uno's mission is to have the world's happiest home loan customers who never pay more than they have to on their home loans. Financial data aggregation and pulling critical information together to give everyday Australians the decision-making power they need, is at the heart of what Uno does and has enabled the company to experience impressive traction.
Frollo
Frollo is an Australian FinTech that helps people get their finances on track through their data aggregation and open banking technology. On a mission to help people feel good about money, Frollo is an Accredited Data Recipient under Open Banking regulations. They were one of the first to launch when Open Banking went live in Australia in July 2020, and are leveraging the benefits of behavioural economics, artificial intelligence and better data to continue helping Australians.