If your kids have already smashed through the previous list of Netflix movies, here are five more to keep them settled. These Dreamworks classic are full of laughs, action and adventure; perfect to keep the kids interested, and most importantly, indoors.
Here are five more classics suitable for both your kids and parents.
1# Rise of the Guardians
When evil spirit, Pitch, returns to earth, this group of immortal guardians with amazing powers must join forces to stop him from conquering the world.
Watch the trailer here.
2# Shrek (1, 2, 3, and Forever After)
Follow Shrek, the grumpy ogre as he embarks on magical journeys with Donkey and Princess Fiona. Whether it be to regain possession of his swamp or simply living it up in the kingdom, Shrek is full of adventure and laughs.
Watch the trailer for the first movie here.
3# Shark Tale
Oscar is a fast-talking fish who lies about having killed a shark. Receiving instant popularity, he learns that his deceptive ways have consequences.
Watch the trailer here.
4# Wallace and Gromit: The Curse of the Were-Rabbit
When Wallace and Gromit stumble upon an enormous vegetable-munching beast, they're put to the task to stop it and save the village before it ruins the annual Giant Vegetable Competition.
Watch the trailer here.
5# Puss in Boots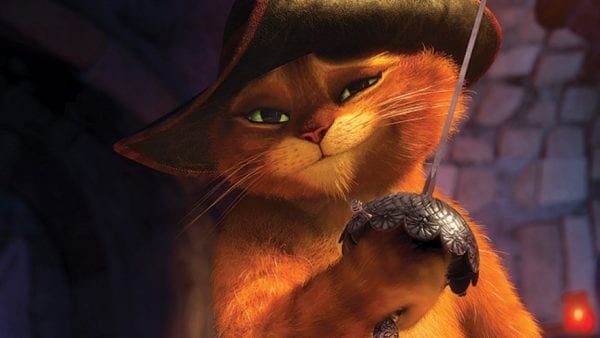 Puss teams up with Humpty Dumpty and Kitty Softpaws to capture two criminals on the loose, Jack and Jill, and retrieve the magic beans that they possess.
Watch the trailer here.