ÀNI Private Resorts recently announced an initiative to support digital skills among young disadvantaged girls and boys in the local communities it operates within.
These resorts are in Thailand, Sri Lanka, the Dominican Republic, and Anguilla. This philanthropic programme is befitting to the name of the resort group which is derived from the Swahili word 'andjani', meaning 'path ahead.'
ÀNI's philanthropic approach is promoting a better life for disadvantaged children.
ÀNI's New Education Space in Sri Lanka
In Sri Lanka, ÀNI worked with local architect Roshan Zubair Sulaiman to create a new education space for a local primary school in Maliyadda, Dickwella. This area suffered from the devastation of the 2004 tsunami, which severely impacted educational facilities. The previous school building lacked basic amenities like electricity and enclosed walls, and due to limited government support, improvements were long overdue. Now thanks to ÀNI, the school educates 120 students aged 5-10.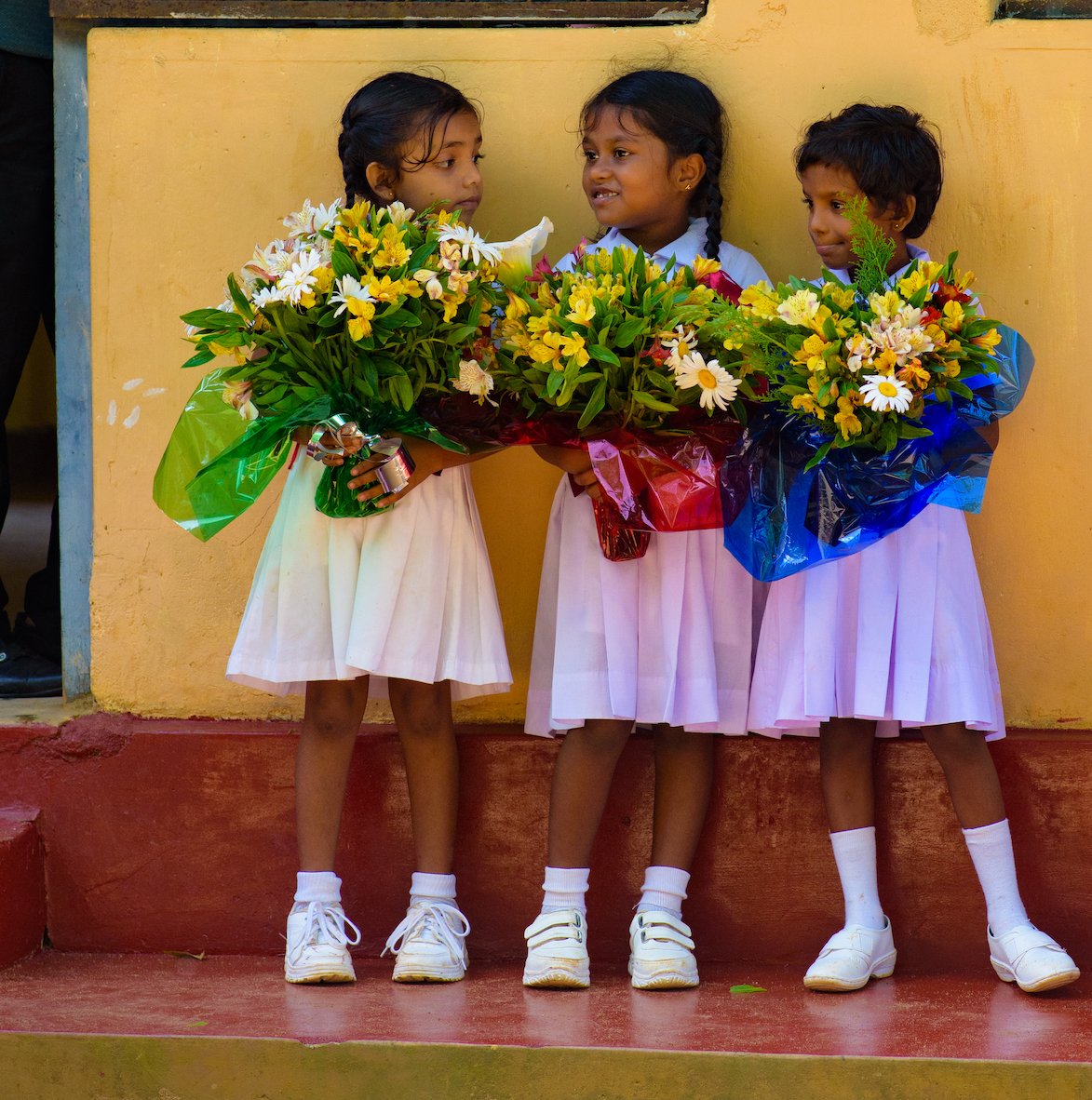 Students from other local schools have been welcomed to use this new facility, and consequently, the number of pupils has increased by 30%.
The facility includes a computer room with 26 devices, a library learning centre, as well as new toilets and showers. In the second phase of the project, the original school complex will be re-roofed and connected to the new complex through a bougainvillea-adorned walkway.
By giving local children the opportunity of education, this is allowing them to pave the way for future generations.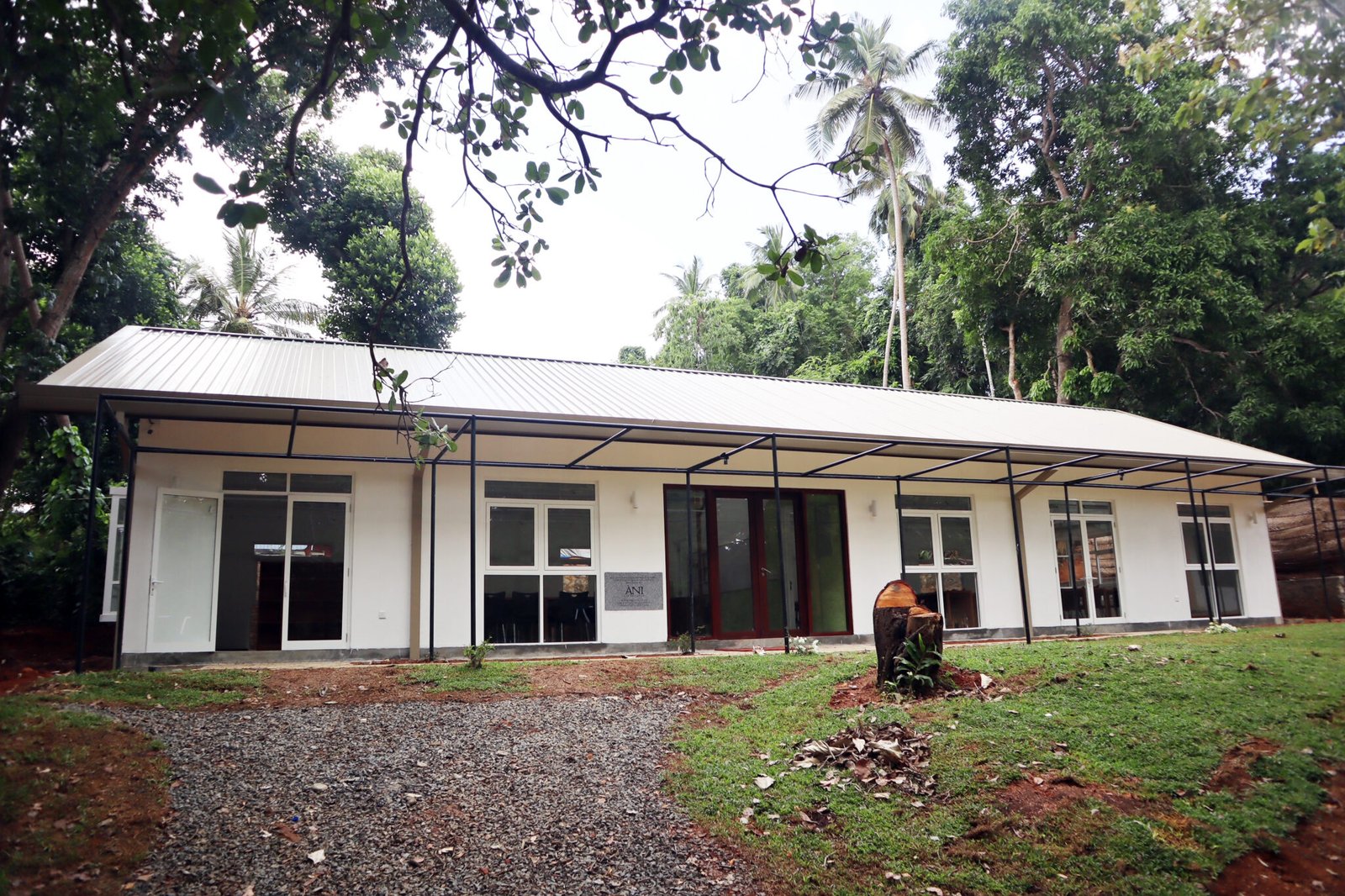 ÀNI Thailand Builds an Education Centre on Kho Yao Noi Island
ÀNI Thailand is building and fully furnishing an education centre on Kho Yao Noi Island in Southern Thailand. It is set to be completed by the end of this year.
Designed by local Koh Yao Noi architects, the centre will have minimal environmental impact on the surrounding area and will be built using energy-efficient materials. Additionally, every construction worker is from Kho Yao Noi.
The education centre will welcome children from the nearby and larger Kho Yao Yai Island. It will include three computer rooms, a reading room, plus an English language classroom and exhibition space, which will also benefit the local community.
The decisions on these specific educational offerings were made in association with the teachers at the existing school, Kohyao Wittaya School. The existing 200-student high school has nowhere to teach computer science or English, so the new centre will be incredibly valuable for the community.
ÀNI Anguilla Invests In A Computer Education Space
ÀNI Anguilla has also invested in creating a computer education space for local primary school students in Island Harbour aged 5-7. The current computer lab endured damage after the devastation of Hurricane Irma.
Thanks to ÀNI, in partnership with the Government of Anguilla, which has also committed to building two new classrooms along with ÀNI's computer lab, students will have access to new, well-equipped education facilities.