Apple Music has raised the bar and brought sound to the next level with Spatial Audio, the 3D of audio. Robyn Foyster reports on why this is a game changer in the world of music and a boon to music lovers.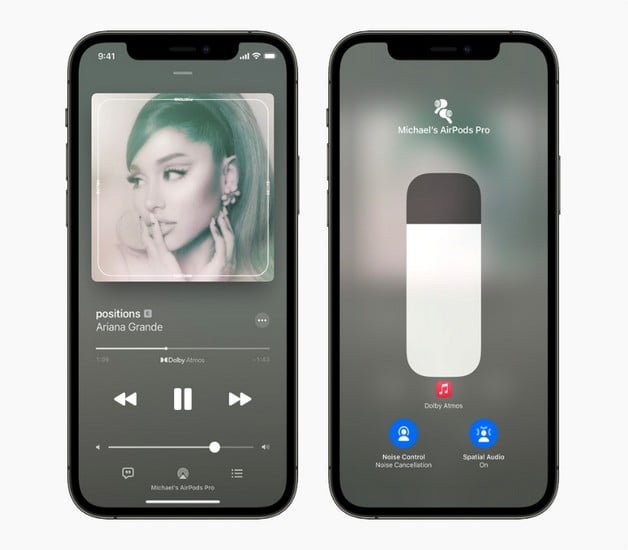 Sound evokes an emotional response in all of us. We might not think of it but the sensory experience of sound in our daily life is mood changing and the sound of music engenders a visceral response from joy to excitement, eliciting a whole range of emotions.
By enhancing sound quality, the way we feel when we listen to music is strongly impacted and has the power to enrich our daily lives.
This is why the technological advancement of Spatial Audio in music is a huge breakthrough that will dramatically improve our listening experience forever because it provides everyone with the best and most innovative audio that we've ever been able to experience in our lifetime.
Put simply, we've gone from a mono format to stereo, where we can listen to sound from a left and right channel, and more recently to the 3D of music with Spatial Audio. This is where sound moves around you, above you and even behind you.
This newly improved form of sound has the music world excited because it allows them to explore new ways to create music. Think of it much like a new colour was added to the rainbow – it's really as profound as that.
Of course, musicians and audio tech experts are geeking out on what Spatial Audio means for new musical output but for us regular folk, it's got to be heard to be truly appreciated and only with this first hand experience can you understand what this new garden of music really sounds like.
While in its early stages, Spatial Audio is already available for Apple Music listeners and you'll find Spatial Audio playlists on the platform.
Naturally, I was keen to check out how it works and discover for myself whether it would change the way I listen and feel about music. So, I donned the latest AirPods Max – these over ear noise cancelling headphones immediately default to Spatial Audio when you are listening to Apple Music's Spatial Audio tracks. But it's worth noting that Spatial Audio also works on any headphones you have, providing you go into settings and turn on Spatial Audio for Apple Music.
Still, it is hard to go past the new headphones for audio quality and I love the fact they come in the coolest colours, mine being the frosty mint green.
First, I listened to the Beatle's Abbey Road, arguably one of the most notable albums ever produced as I wanted to get the full sensory experience.
It was truly transformative. There was an explosion of sound that came from different directions. I could even imagine being in the studio in London's St John's Wood with the fab four as the producer George Martin created all the musical brilliance of the Beatle's iconic album from 1969.
This, I envisage, must compare to the visual experience people felt when they watched colour television for the very first time, only this time for sound.
For me, it has certainly reshaped my musical listening and strengthened my emotional connection to songs because it is so much more immersive.
And, it's exciting to think musicians can now sculpt sound in a new way and give their audience an appreciation of what it is like to be alongside them in the studio at the time of recording.
Already the likes of Taylor Swift, Ariana Grande and Billie Eilish are experimenting with Spatial Audio, and many songs are being remastered to capture this rich new audio quality. So we have much more improved listening to look forward to.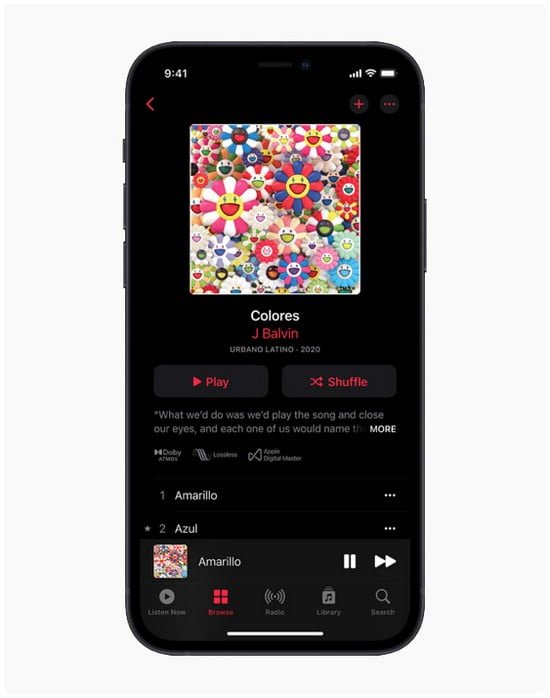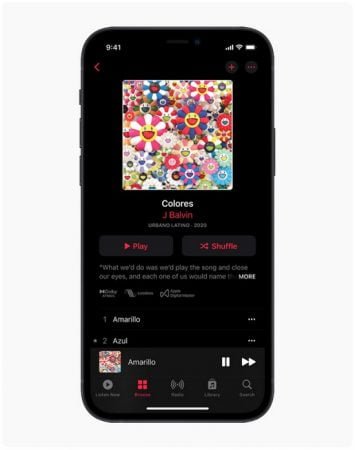 Yet, surprisingly, there is not much public awareness of this incredible audio breakthrough outside the industry itself and musical aficianados. So I encourage everyone to try it out and spread the word. Once you've enjoyed the premium listening experience of Spatial Audio, I promise you will never want to listen to Stereo again.
You can access Apple Music here.
Check out AirPods Max here.