Assassin's Creed has been one of the most consistent and longstanding franchises in the gaming industry, with 23 games in the series. Over the past few iterations, players have been taken to Ancient Greece with Assassin's Creed Odyssey and Ancient Egypt with Assassin's Creed: Origins. The new Assassin's Creed Valhalla follows a similar trend and takes players on a journey through an open-world during the 9th century Viking invasions of England.
The Story
The main Character Eivor, played either as male or female, leads you through an engaging and dynamic narrative where vengeance is desired. After spending many hours in the ice-cold of Norway, raiding villages on the fjords, you want something more. After failed alliances with other Viking tribes, enough is enough.
Along with your brother Sigurd, you convince many in your clan to leave Norway and set sail for England to find a better life. Once there, you establish a settlement and spread into East Anglia, where there are a new set of encounters. In order to grow the settlement, you must find resources and supplies. This takes you to many stunning locations, all boasting a variety of combat.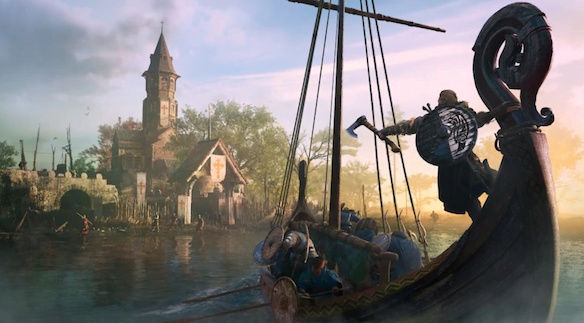 Game Play
The gameplay is very similar to past games but the new environment enables for a refreshing gaming experience. As with any other Assassins Creed game, there are a plethora of options, both in your fighting style and armour. Cruising around in your customisable Longship is a definite favourite, where the textures and colours of the landscape really pop. Combat is also diverse in its 23 enemy types, all bringing forth different skills and difficulties.
To any Assassin's Creed fan, this is a must-have. It builds on the open-world gameplay and creates a new sense of exploration. You will not be left hanging, as it is a huge game that can last as long as you please.