Atlassian, the Australian-based software company which has achieved global success, is leading the charge for diversity, and released a diversity tool that aims to help companies achieve their goals.
Partnering with businesses in Silicon Valley, The Balanced Teams Diversity Assessment tool which has been three years in the making allows companies to easily identify gaps that exist around diversity in their business.
Companies have been trying to implement balance and equitable workplaces for everyone, but it's never as simple as it seems. This new tool will guide them to do things like create a sense of belonging for those in need, cut attrition rates amongst women in technical roles, and increase the number of employees that are from underrepresented backgrounds.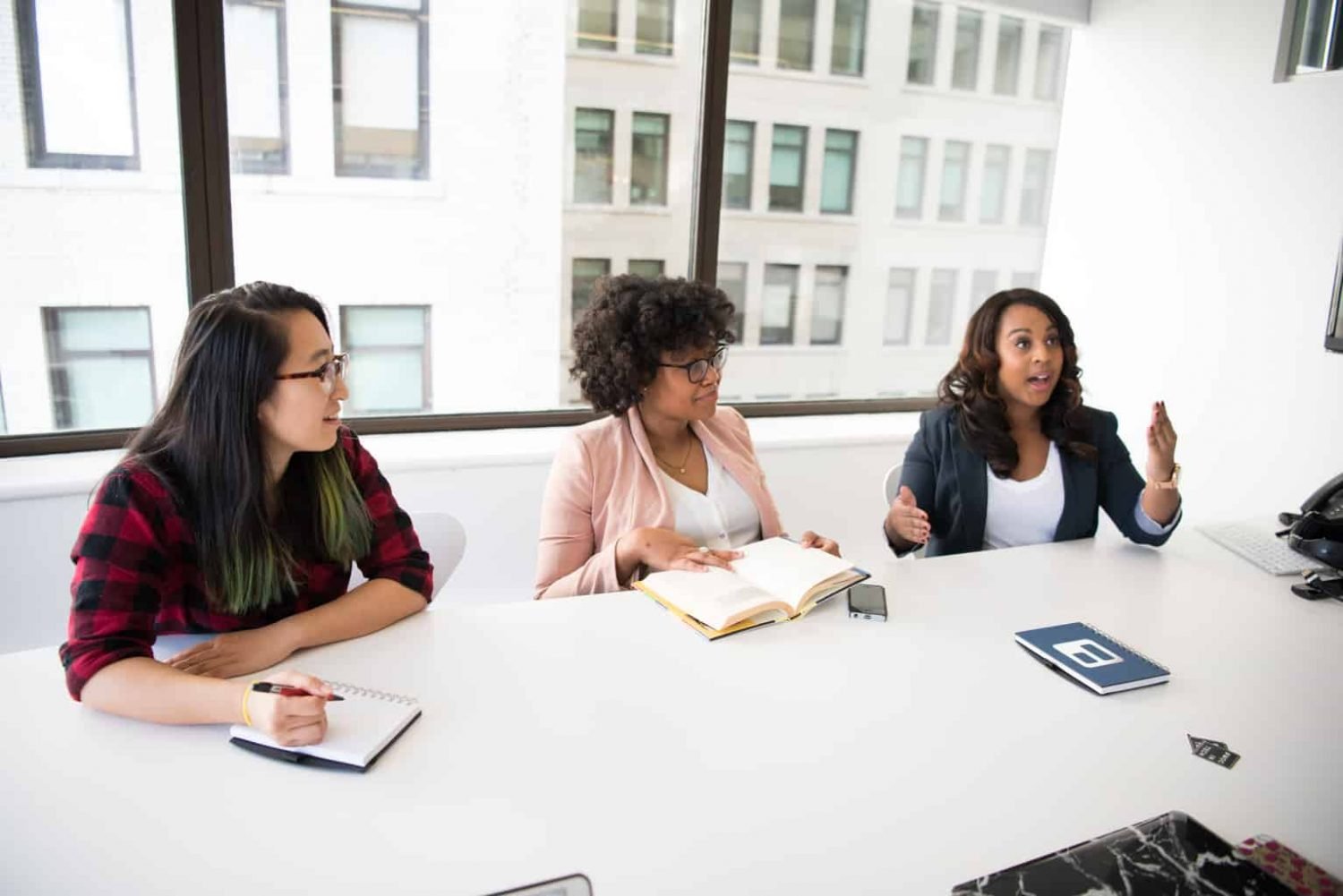 Head of diversity at Atlassian, Aubrey Blanche, explains in more detail what the program is and how it works in her exclusive interview with Women Love Tech:
Q1. Aubrey, what was the impetus behind developing the new tool to encourage diversity?
Aubrey: At Atlassian, our mission is to unleash the potential of every team. We've seen firsthand the benefits of looking at diversity data on a team level, as it helps our employees feel a greater sense of belonging at work and makes every team member feel like they can have an impact.  
We also know that tackling difficult conversations on diversity isn't isolated to Atlassian, but is an industry wide issue which has led to a major knowledge gap in terms of how to take the first step and really understand people data. 
We want to see the industry do better collectively when it comes to diversity, so by sharing our learnings we hope to both help and inspire other businesses to better assess how balanced their organisation is, and where and how they can make progress. 
Q2. How does it work and how long has it been in the planning?
Aubrey: We've developed a free, easily accessible tool for businesses around the world to help them gain insights from their diversity data. The tool analyses an organisation's people data on a team level, looks at where there might be gaps and provides suggestions for practices to help address them.
We wanted to make something that was simple and non-technical so that everyone across the business can use it. We've also made the tool easily customisable, so businesses can look at the areas of diversity that are most pertinent to them – from gender, to ethnicity, or age, or any other category they have data for.
As part of this new tool, we have developed several practices aligned to building greater belonging to give businesses some practical suggestions on what they can do next after receiving their diversity breakdown.
We have worked in partnership with businesses in Silicon Valley to beta test the tool. This project has been three years in the making, starting from an Atlassian ShipIt event, and we'll continue to develop the tool and practices based on feedback we receive from our peers.  
Q3. How big is the issue and what is Atlassian's stance on shifting the dial when it comes to more diversity in the workforce.
Aubrey: Our mission is to unleash the potential in every team – including our own. We know that the highest performing teams include people with diverse perspectives and ways of solving problems. We also know that in order to help those people do their best work, they need to feel like they can be authentic at work and feel that they belong on their team. We believe diversity is at the heart of our ability to build great products –  we're building for a wide variety of customers, and thus, our teams need to reflect their perspectives as we create products and practices to address their needs.
Q4. What is Atlassian's way of benchmarking its success in this area? Are you there yet? Do you set targets?
Aubrey: Atlassian takes a social scientific approach to diversity, with an emphasis on creating equal access to opportunity. We always seek to understand the systemic and psychological mechanisms that lead to the underrepresentation of particular groups. All of our programs and initiatives aim to address the root cause of underrepresentation, rather than to "fix" the outcome e.g. focusing on increasing the number of applicants from a given group, rather than defining hiring quotas.
While we don't set targets, we do closely measure our results off the back of any changes we make to our people and talent programs. As an example, since using this tool in our business, we've been able to implement programs that have created a sense of belonging for those who lacked it which halved the attrition rates amongst women in technical roles over the past 3 years. 
For a deeper dive on our diversity data, you can visit https://www.atlassian.com/belonging.
Q4. What can other companies do to improve more diversity?
Aubrey: One of the hardest parts about beginning these efforts and making an impact isn't developing tactical programs (although that's no cake-walk). It's understanding where to focus your efforts at any given time.
When we took a step back and looked at our diversity data it gave us a really clear sense of where we weren't fostering a sense of belonging on our teams and helped us quickly identify pockets of "onlyness". From there, we knew exactly where to direct our energy and budget to design programs that really made an impact. 
We've been studying our own diversity data for a number of years and measuring ourselves on a team level, as well as on a macro level e.g. the overall organisation or the graduate sector. We find this gives us more transparency and useful data that truly highlights how we're tracking on building a balanced workforce. If all female employees work in HR or marketing, it's not really diversity.
Q5. What is your own background and how long have you been at Atlassian?
Aubrey: My background is a bit different than many people in these kinds of roles. I was originally a journalist and then transitioned into academic political science. So really, I'm trained as a social science researcher.
I joined the technology industry and was quickly confronted by how homogenous it was. This pushed me into a formal D&I role, which is how I ended up at Atlassian in 2015. 
Now, as the Global Head of Diversity & Belonging at Atlassian, I work with teams across the business to create a culture that welcomes everyone to do the best work of their lives. My role spans the talent lifecycle from increasing access to technical education for underrepresented minorities through recruiting, retention, and advancement of all Atlassians.
Q6. Why would you recommend more women pursue careers in STEM?
Aubrey: Technology is an incredibly powerful and fast-growing industry. It is also agile and constantly changing. Five years ago, I wouldn't have guessed that companies would be talking seriously and publicly about pay equity and pay parity. I'm proud of the progress we've made and I believe that by continuing a conversation on diversity, particularly the structural change necessary to achieve it, the industry will continue to move forward and be a great place to work, for everyone.
Aubrey Blanche is Global Head of Diversity & Belonging at Atlassian, and a startup investor and advisor. Through all her work, she seeks to question, reimagine, and redesign the systems and practices that surround us to ensure that all people can access equitable opportunities and build a better world.