Get ready for Bang & Olufsen's new state-of-the-art Beovision Harmony TV at Salone del Mobile.
Designed to "reduce the visual presence of the TV", it aims to fill any living space with spectacular sound. When Beovision Harmony is turned off or just playing music, the thin screen rests close to the floor, partially covered by two oak and aluminium fronts, which house the powerful sound centre. When Beovision Harmony is turned on, the two fronts fan out and the screen rises.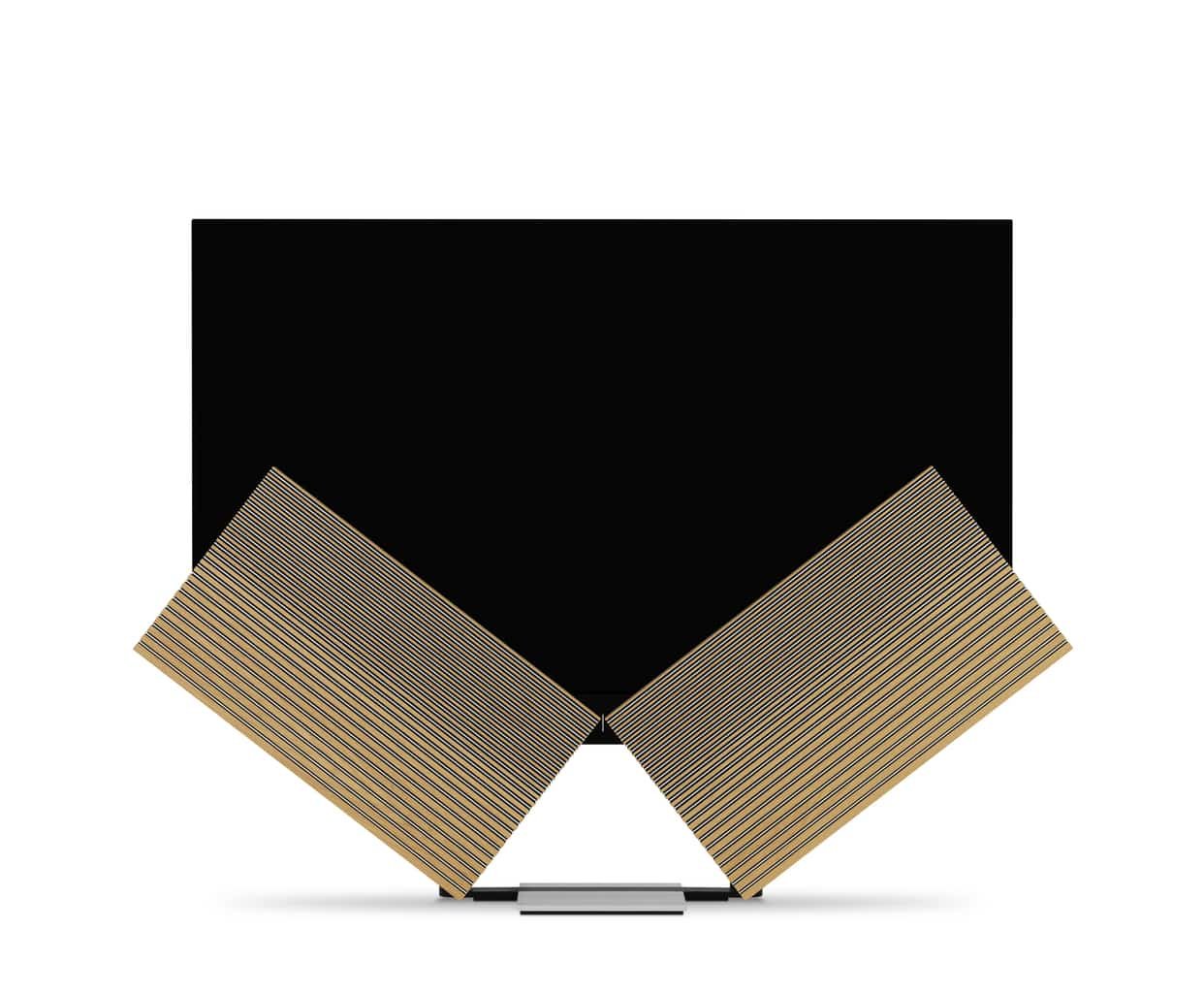 When you switch off the TV, the same process occurs in reverse.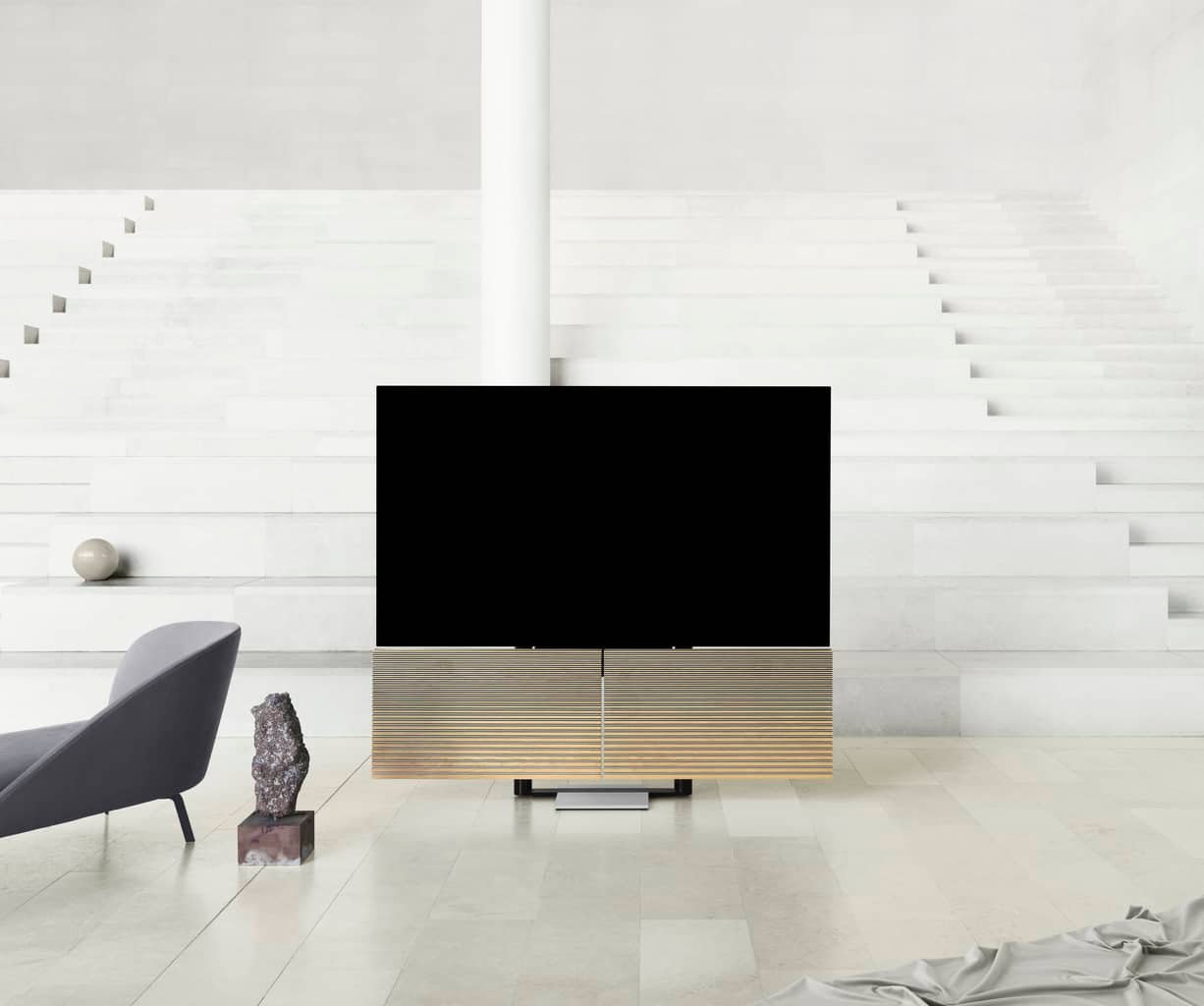 "The presence of a big screen is rarely a welcoming addition to living spaces. With Beovision Harmony, we wanted to create a meaningful object for interior that reduces the visual presence of the TV".

John Mollanger, Executive Vice President of Brand and Markets, Bang & Olufsen
The aim is to make you want this to be the centrepiece for home entertainment, not just a necessary device for family entertainment. Boasting a speaker system with serious sound capabilities, Beovision Harmony offers impressive music streaming with integrated music services like Tune-In and Deezer. You can also stream directly from your smartphone via Apple Airplay 2, Chromecast built-in or Bluetooth. Beovision Harmony also allows you to access your favourite media service providers such as Netflix, Amazon and YouTube.
D
The Bronze Collection was showcased at the renowned avant-garde gallery Spazio Rossana Orlandi during Milan Design Week 2019. The four new products revealed there were the Beovision Eclipse TV, the iconic Beolab 18, Beolab 50 loudspeakers and the Beoplay H9i noise-cancelling headphones.
Iconic gallerist, curator and doyenne of design Rossana Orlandi showcased the selection of the Bronze Collectionand was a testament that technological products are becoming a more integral part of the interior; they no longer need to be hidden, but rather exposed as genuine pieces of art.
"I have been a fan of Bang & Olufsen for many years and have always appreciated their simplicity and formal purity, in addition to their great quality, of course. I find that they have maintained a coherent philosophy evolving and growing over the years, to create collaborations with big names of design like Michael Anastassiades.

Rossana Orlandi, Curator and Doyenne of Design