Click Frenzy Mayhem Sales event officially finishes tonight (Thursday 26 October at midnight) but the frenzy continues for tech lovers.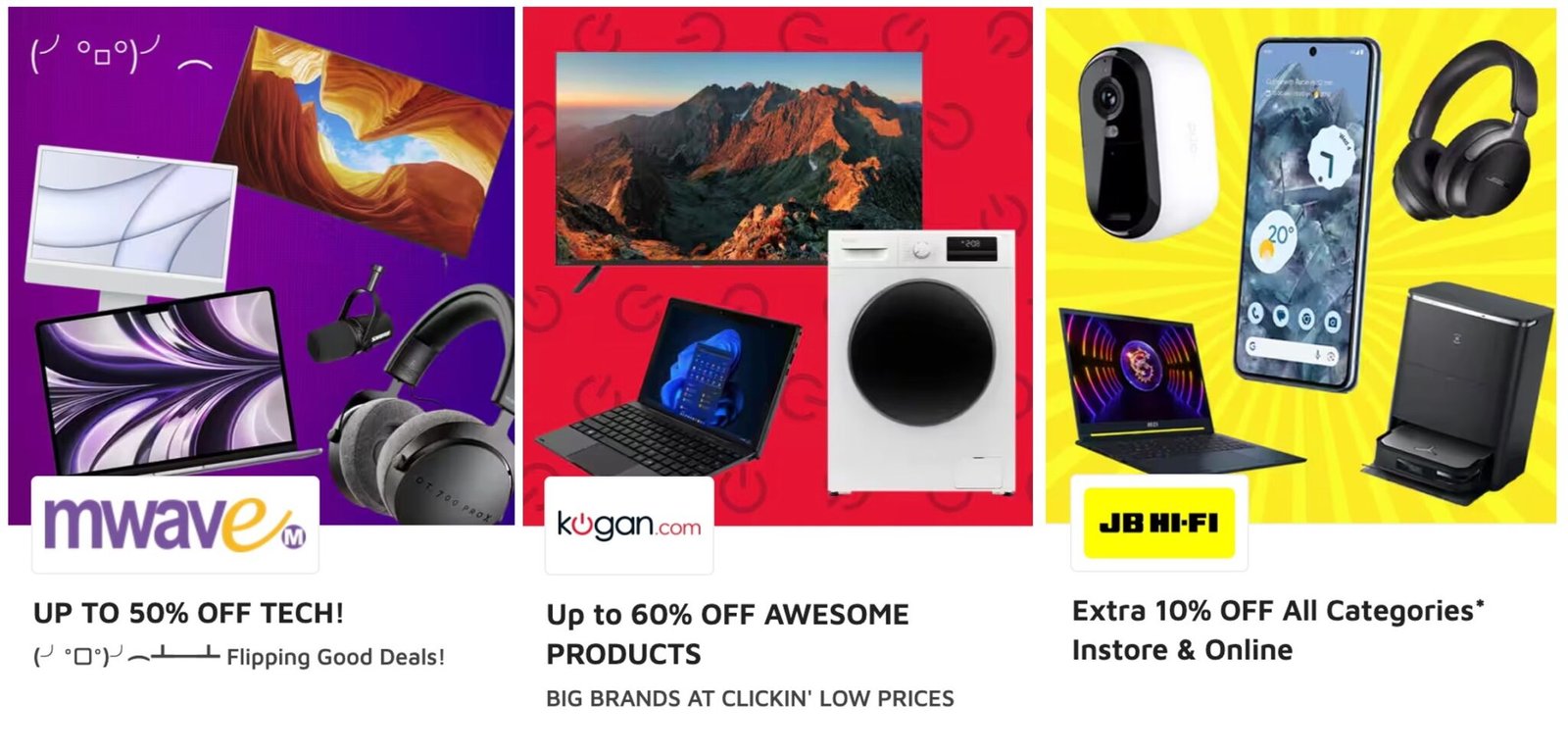 Don't be lured into thinking this event is all about fashion, homewares and fitness. It is but it is also a wonderful tech shopping bonanza just in time for Christmas.
The beauty of this event is that most of Australia's favourite brands are part of the frenzy. Our favourite shopping platforms like Kogan, Ozsale and The Iconic and some of Australia's favourite stores like JBHifi, the Good Guys and Petbarn all with wonderfull frenzy offers.
For tech devotees, there is good news too. Not only do the retailers offer great deals but also the brands do too.
Bose offers up to 40% off on all products. Sennheiser offers up to 50% off headphones and soundbars. Lenovo up to 63% off tech gadget. Autobarn offers 30% off selected brands.
How do you access all of the coupon codes, specials and specific product discounts?
Register on the Click Frenzy site to access codes, offers and see the full range of brands and products with amazingly deep discounts. There are discounts and offers being added throughout the event.
Savvy Hot Tip:
Just because the official Click Frenzy Mayhem event finished tonight, the truth is each year the brands extend the sale and offers on their own websites throughout the weekend.
If you haven't seen your favourite brands logo on the Click Frenzy site never fear, most brands informally will have a frenzy sale of some description running through this time.
If you miss out on this sale what should you do?
The next big tech event will be Black Friday/Cyber Monday sales commencing November 24. Remember, the Aussie retail market isn't obliged to stick with the US post Thanksgiving sale timing. So keep your eyes open for Pre Black Friday offers weeks in advance. Stay tuned here, we will keep you in the loop.
Happy Shopping.