TikTok is more than a platform for laughs and dancing in duos, it's also a place where people pick up the latest trends, particularly when it comes to beauty. And you'll never guess what the latest craze is. Well, think Contour Cubing or rather ice facials.
The skincare hack started with simple ice cubes that you rub on your face. But the problem is that the ice cubes are slippery and cold, and aren't exactly easy to use every day. After countless hours of searching for solutions, Sarah Forrai took the initiative to create her own design with her 3D printer. And right then and there, the Contour Cube was brought to life.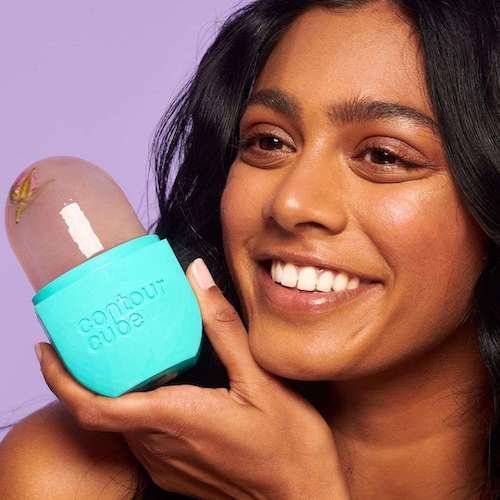 The Contour Cube is officially the world's first facial icing tool, and after up to 25M views on TikTok, 143K followers, and 2.3M likes, it sold out within days of its launch.
The Contour Cube is available to here for A$34.95.
So it's no surprise beauty brands are flocking to TikTok to attract some of its massive audience in the beauty sector, where users share everything from skincare routines to makeup tutorials.