Jody Allen is the founder of the website Stay At Home Mum. She is also the author of the Penguin published book Earn At Home Mum: How to boost your income or start your own business from home. Here is an extract from Jody's latest book.
When you're starting up a new business or tapping into new ways to earn from home, it's only natural that you will be looking for a helping hand in the form of apps and software to make your life a little easier. Thankfully, there are many people who have acutely felt the pains of becoming self-employed, and they've invested plenty of time and money into creating solutions that we can now all enjoy.
Being able to schedule your social media posts ahead of time is great for small business owners as it means you don't have to be attached to your phone every moment of the day. Most of these apps and websites have free trials and free or low-cost start-up packages so you can test the waters before diving in.
Manage your social media with these 9 apps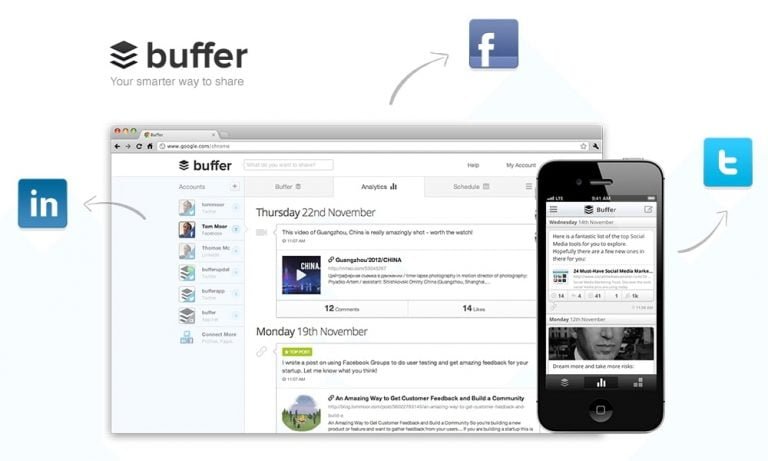 This allows you to schedule posts to Twitter, Facebook, Instagram, Instagram Stories, Pinterest, and LinkedIn, as well as analyse the results of the posts you send out into the world.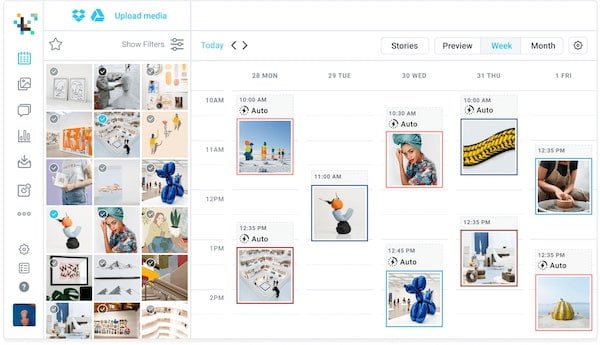 This is great for Instagram because it has a visual content calendar. This allows you to schedule future posts easily and move aroundyour planned posts with a drag-and-drop feature, so you can create the best-looking feed possible.
This can help with Twitter, Facebook, Instagram, LinkedIn and Pinterest posting. It gives you a one-stop-shop for analytics so you can see how each of them is performing.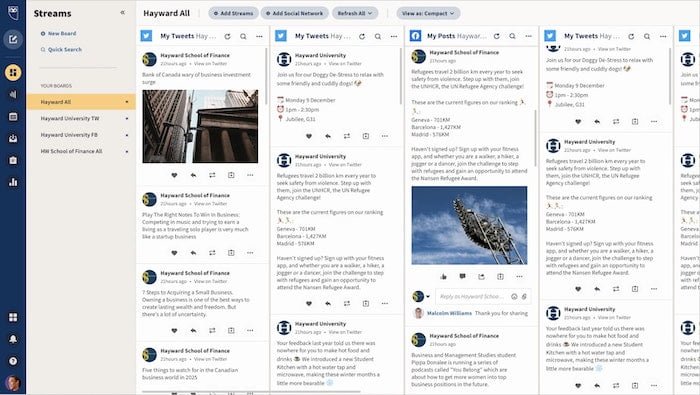 This can find and filter social conversations by keyword, hashtag and location – in multiple languages – to hear what people are saying about your brand, competitors and industry. It offers all the basics in its free version, but even more features if you choose to upgrade to one of the paid packages.
This specialises in Pinterest and Instagram scheduling.
This can integrate with a huge number of platforms and is a great option for people who run social media for multiple businesses or clients, as you can create profiles for each to manage their respective campaigns.
This is great for small business owners as you can post from your laptop, mobile or other device, plus it gives you content suggestionsso you never run out of ideas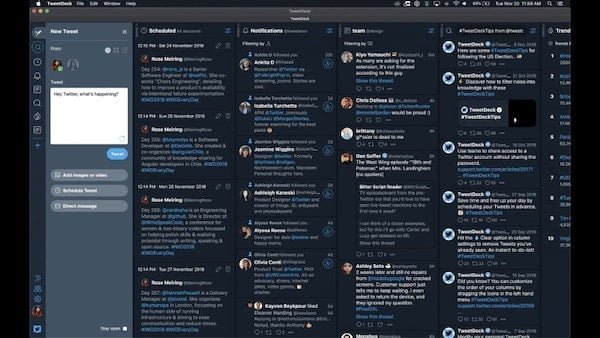 This was created in 2008 as an independent app, but is now officially part of the Twitterverse. For this reason, it's no surprise it specialises in managing content for Twitter accounts.
This suits all social platforms and offers a stack of cool features, like 'self-destructing posts', which delete themselves after a set timeframe so your followers are not reading outdated content in the future.
Extracted from Jody Allen's book
Earn At Home Mum
 which is published by Penguin. RRP $AU 24.99. How to boost your income or start your own business from home.