Keith Nallawalla, head of SEO at Digital Next, gave us a sneak peek at his ultra-cool office in Melbourne, Australia, and talked to us about some of his work perks: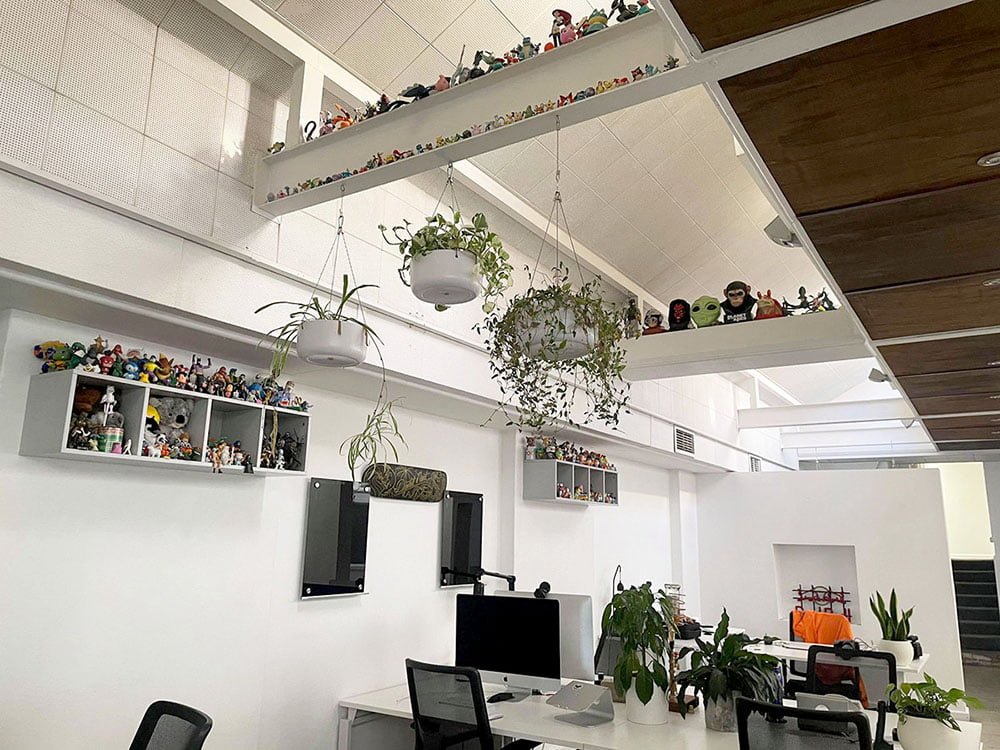 Digital Next hosts almost monthly team-building events. This includes an open bar at a beachfront bar in Port Melbourne. We've been to escape rooms, and this Friday we are going to a place called Ballers Clubhouse where you can play lots of different ball games together. I think the next one is lunch at this Viking restaurant.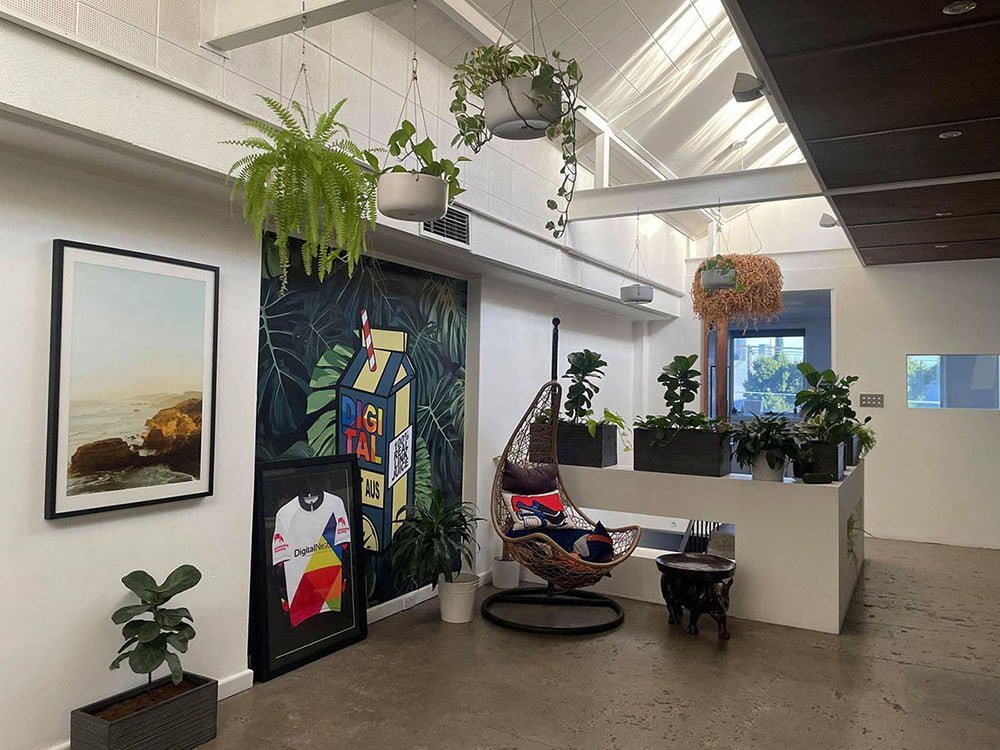 Every day is 'Bring your dog to work day'. We have at least two dogs in the office most days and it's great fun having them around. We have 30-40 living plants around the office, making the place look like a bit of a jungle.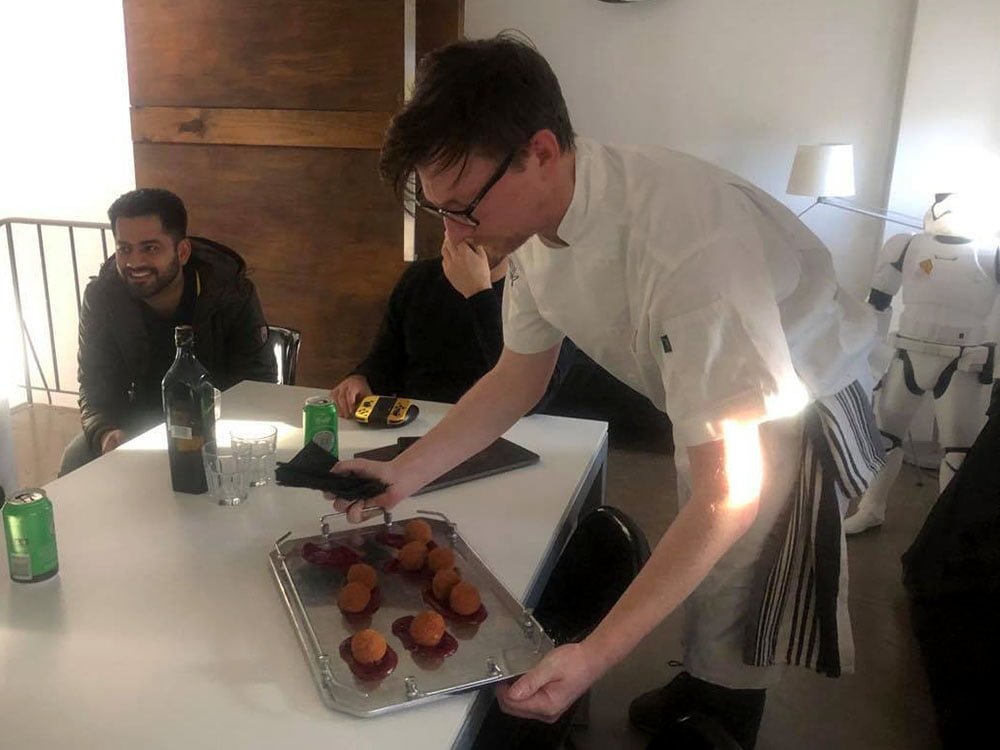 Another cool feature is that we often have scented candles or similar things going on, so our office often smells like cookies, or cake (we love food-flavoured candles like Yankee candles etc).
We have a professional coffee machine and make each other free coffees all day. Once a month we get professional massages for half an hour each in our board room.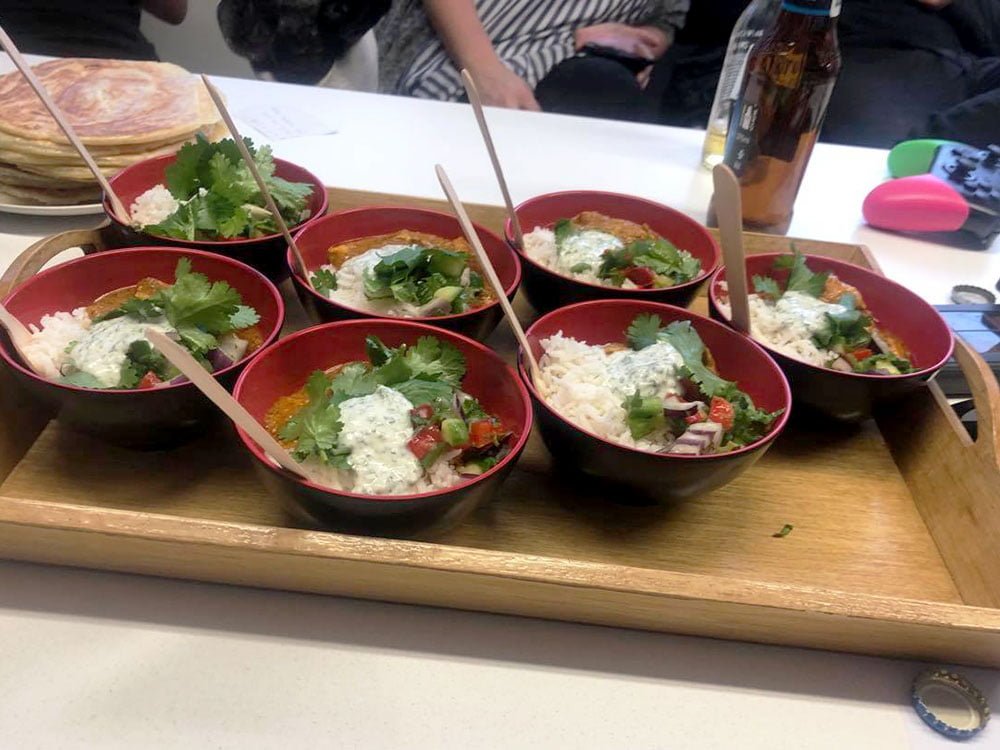 Our shelves are full of vintage action figures and nerdy stuff like that. There are murals on the walls, which are pretty cool and cool modern artwork from local artists.
We often play board games or watch TV shows on the couch in the board room at lunchtime. We have a Big Buck Hunter light gun game (arcade machine) in the kitchen.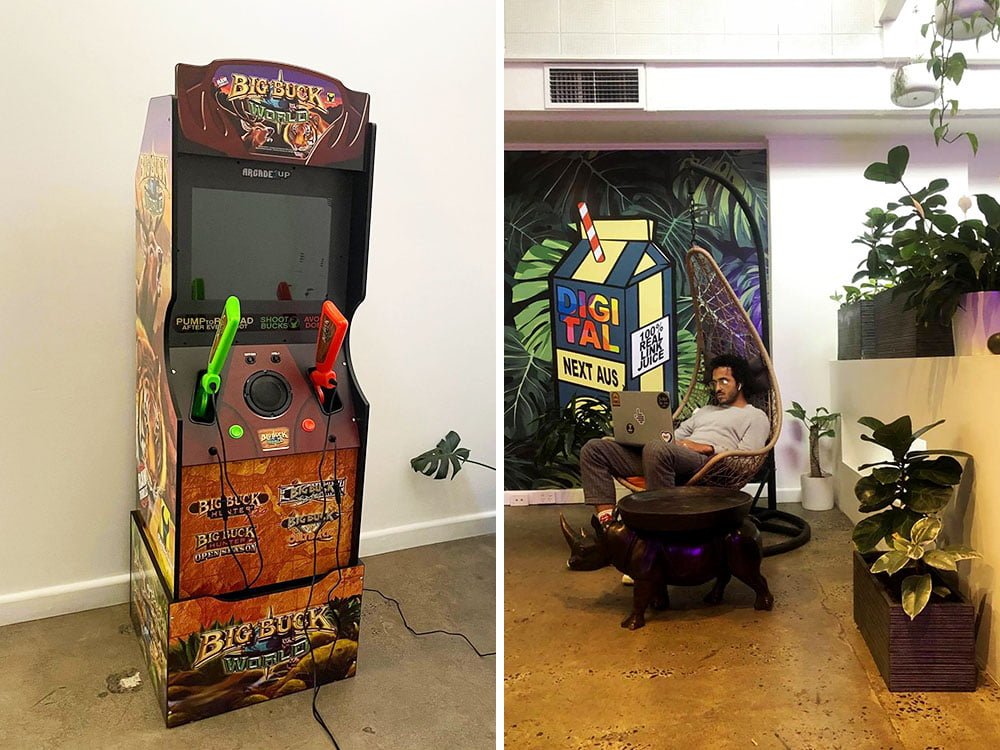 We have a power rack in our basement that people can use on their breaks for exercise (I don't think the women here use it but they are welcome to).
And believe it or not, we actually do great work for our clients as well!
Website: https://www.digitalnext.com.au/
About Digital Next
As Google premier partnered search marketing specialists, our focus is to deliver consistent value to your business through increased online visibility. Whether your core channel of choice is SEO, PPC, Social Media or all 3, the fact remains that each cog in your marketing mix should be yielding a return. That's what we thrive upon.
When we opened the doors to Digital Next in 2008, it was with the sole mission of providing total transparency throughout each of our services. From educating our clients to campaign reporting, our team of writers, designers, strategists and account managers are dedicated to finding and implementing growth opportunities for your business. We focus on your desired outcomes and then reverse engineer how to obtain these results. Your business is not templated, and neither are our strategies.
Highly regarded across the globe, Digital Next are a premier provider of next-generation, integrated digital marketing solutions. Born in the bedroom of two brothers from the UK, our founders wanted to create a digital agency that focused solely on quality and innovation. These core values have rapidly grown our agency and the continued success of our service has been driven by our regularly updated industry knowledge and unique creative spark. A spark that allows us to precisely identify your specific business needs and thereby better fulfil your expectations in the digital space. From one-bedroom to an agency spanning the world, Digital Next is here to unlock the potential of businesses; globally.