Report by Roisin O'Neill, Head of Australia at _nology on the vibrant tech hub in South Australia.
Adelaide has long been ranked as one of Australia's most liveable and innovative cities, in part for their extraordinary food and wine culture. But recently, South Australia has also become a hub for tech growth and development, with the tech sector recognised as one of the fastest-growing industries for new jobs and career pathways. This brews new opportunities to influence and increase diversity while closing the skills gap.
The tech skills shortage in Australia means we need an estimated 286,000 digital economy workers by 2025. While it's a known crisis, it also creates a world of opportunity for emerging tech talent and new employment avenues. Gender diversity remains the Achilles heel of Australia's tech sector, with only around 1 in 4 workers being women. Actionable ideas that lead to tangible outcomes are crucial to addressing this gap, and South Australia is the latest region to jump on board.
The South Australian Government recently committed $3M in funding to help grow the digital economy and emerging tech talent across the state. Partnering with social impact organisation, FORTE, they've formed an initiative that will provide training and employment pathways for up to 150 job seekers interested in pursuing a career in tech. This program is directly targeting groups that are currently underrepresented in the sector. It's a worthy investment in local talent potential and a fantastic example of innovative ways to fill the skills gap.
Industry churn is not the answer to tackling the problem of diversity – moving people around organisations isn't going to solve the issue that not even a quarter of the sector is women. New talent pools need to emerge from non-traditional backgrounds. We have created an assessment and training program that assumes zero previous tech knowledge or experience – many consultants who have excelled in our academy are return to work mothers or women impacted by Covid-19, in industries such as hospitality and retail. After our training, they're deployed into organisations to begin immediate, rewarding work as junior developers.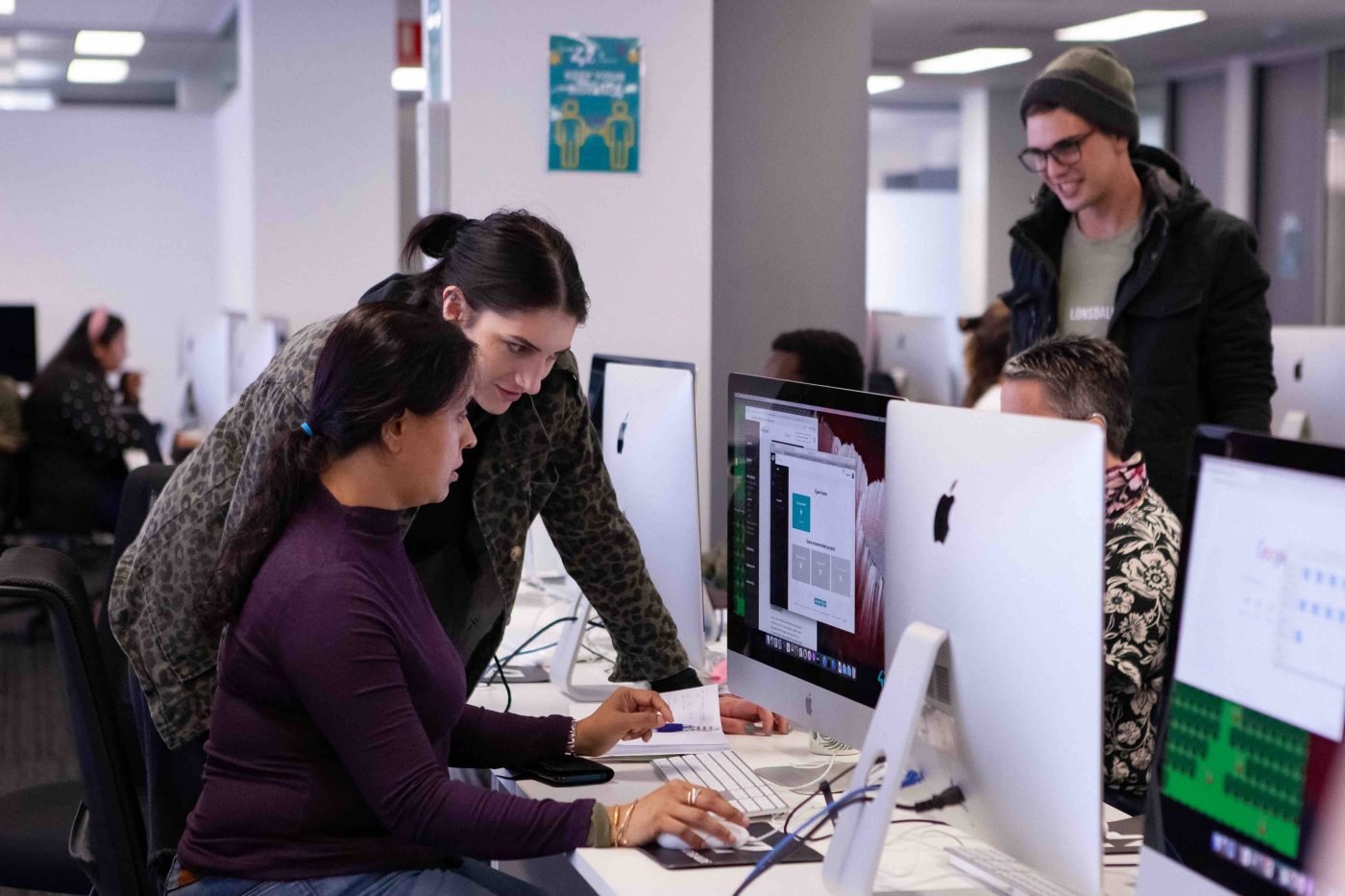 We're supporting FORTE as a training partner in this initiative, as our values are aligned in making technology careers accessible to more people than ever before, and to revolutionise the perception of digital education and careers.
Women make up half of the world's population, so with that (completely obvious) statistic in mind, it should stand that they are accurately represented in the tech sector. Representation is therefore not tokenism or fulfilling a quota; it needs to be about creating safe spaces which people feel they are able to actively participate in. We are openly inviting more people to consider the leap into tech and feel welcomed when they get there.
The companies we work with are crying out for not only more talent but diverse talent. Every tech team out there is feeling the pain of their staff being poached, by competing companies able to offer huge salary increases, scrambling with counter offers, having vacancies open for months, and offers being continually rejected. I'd like to make a simple plea to the industry:
Hire more juniors, more grads, more career-changers, more return to workers.
Hire the people who have invested their time and efforts to upskilling and reskilling, who don't look like a typical tech employee does.
Think about what you want your teams to look like in 3-5 years, not just 3-5 months."
Roisin O'Neill is the Head of Australia at _nology and can be found here
If you're interested in applying for the program, see more info here: https://au.nology.io/trainee-developer-18-month-paid-placement-full-training-included/