You might be constantly feeling like you have nothing to wear, or you might just be itching for a creative outlet to showcase your favourite looks and styles – and then revisit them later. Better yet, you'd love it if you could tap on a community of Lookbook styles and have the chance to shop directly from a marketplace of those looks. If that sounds like you, then you should check out Smthgood!
Smthgood is the latest profit-for-purpose social commerce platform, combining virtual styling with conscious fashion brands, designed to solve your "What to wear?" woes.
The first of its kind in Asia, the Smthgood mobile and web app enables you to look good, do good and feel good. With the support of AI, Smthgood allows for accurate and intelligent product tagging that helps you to find outfits that match your style. Exciting features further enhance the shopping experience through games, competitions and an incentives programme where you can earn rewards and cashback coins through posting and sharing your favourite looks.
Get your daily dose of outfit inspiration
To start exploring Lookbooks, download the mobile app from Apple or Playstore. After the initial sign up and log in sequence, you will be prompted to take a style quiz that will help you personalise your shopping experience on the platform. Based on your responses from the style quiz, the app will show recommended Lookbooks and pre-built outfit bundles to inspire you on what to wear and how to wear it.
How to create your own lookbook
A Lookbook is essentially a fashion collage that you can put together using products in the Smthgood marketplace itself. Using the platform's intuitive Lookbook Styling Editor, you can explore various tools and templates including fun backgrounds, borders, stickers, editable text boxes and more, to express your inner style and get creative. To start, simply use one of the available templates or create a blank canvas, and use anywhere from a minimum of 2 products on the Smthgood marketplace to start building your Lookbook.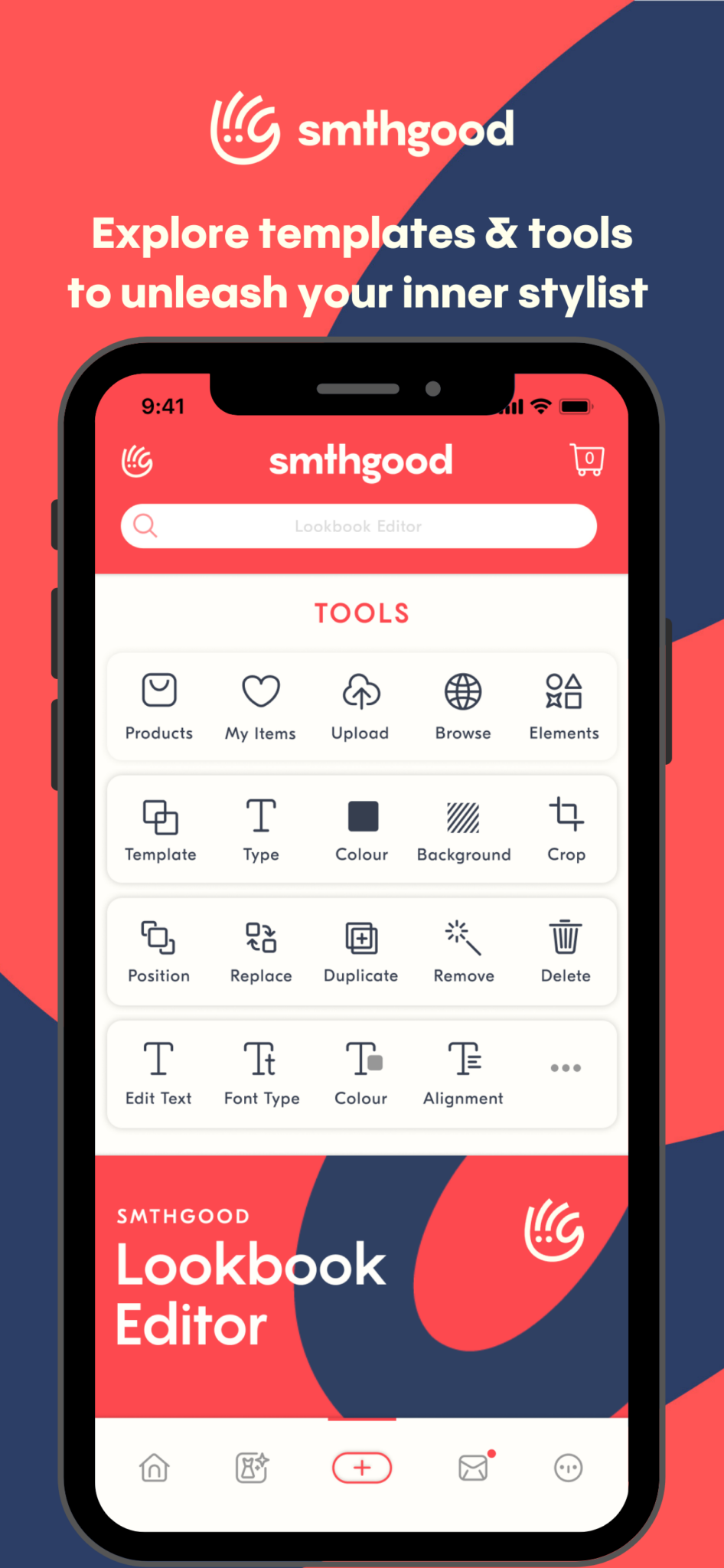 How can you earn rewards?
Besides allowing you to earn cashback coins for simply creating Lookbooks, Smthgood also rewards you through weekly competitions – for creating and sharing a Lookbook based on set weekly themes and earning the most amount of 'likes'. Smthgood coins can also be earned by tagging Smthgood in a social post or by leaving reviews on your purchase. You will also be excited to learn that for every Lookbook viewed and a subsequent purchase made through it, the Lookbook creator then earns cashback rewards, allowing you to funnel this into your next purchase on the marketplace. Shopping and styling has never been this fun!