Love them or hate them Christmas sweaters are back. Maybe this year, you'll deck the family out in matching sweaters inspired by your favourite television show or pop culture.
I'm in awe of the celebrities (think Kardashians) who have the pre-planning skills to organize a photo shoot for their Christmas cards and social media with everyone in the family wearing a matching outfit.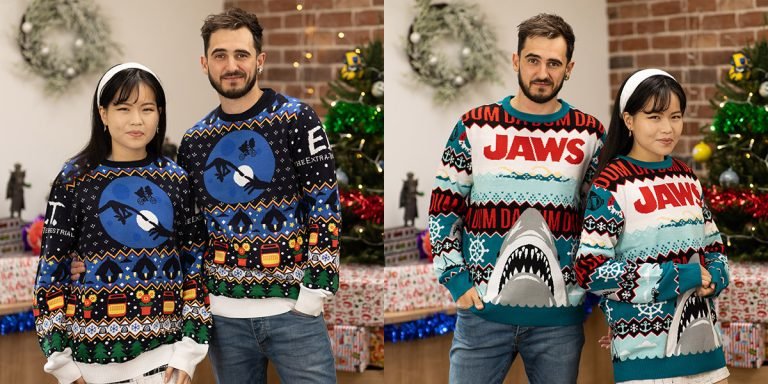 This year's Christmas Sweater has movie and gaming themes including Jurassic Park, He-Man vs. Skeletor, Star Wars (Boba Fett), Harry Potter, Minions, Jaws, The Suicide Squad, Trolls, Shaun of the Dead, ET, Back to the Future, Knight Rider, Skeletor, Where's Wally/Waldo?, Sonic the Hedgehog, Shrek and Xbox.
The favourites have returned with jumpers featuring Batman, Destiny, Elf, Ghostbusters, Gremlins, Halo, Harry Potter, National Lampoon, Pokemon, Star Trek, Willy Wonka, Wizard of Oz and Xbox.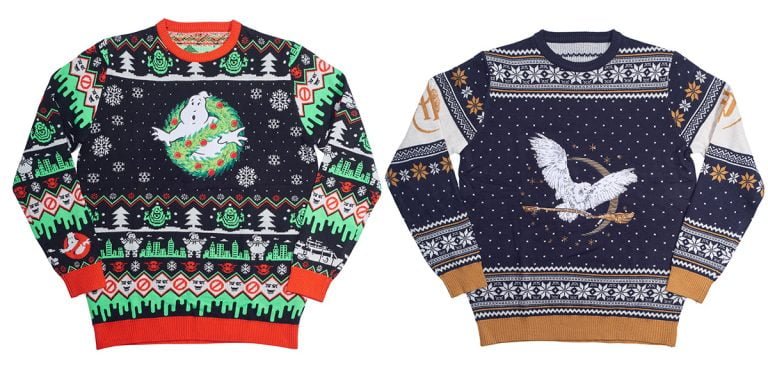 These colourful and fun sweaters have a unisex design and fit. They are suitable to wear all year round. They are 100% knitted (rather than printed).
Official products designed and engineered by Numskull Designs. These fabulous sweaters are all knitted (not printed). They are available in a range of different sizes: EU and AUS – 2XS, XS, S, M, L, XL, 2XL, 3XL, 4XL, 5XL and US – 3XS, 2XS, XS, S, M, L, XL, 2XL, 3XL, 4XL.
Check out the full range here: https://us.justgeek.com/collections/christmas-sweaters
About Numskull Designs
Numskull Designs is the go-to for innovative, unique, and official merchandise and clothing products, having carved a niche working with the world's most iconic video game, movie, TV show, and comic book properties. Partnering with the biggest and best names in home entertainment including global brands such as Warner Bros, Universal, Bungie, Sony PlayStation, Microsoft, SEGA, CAPCOM, Bandai Namco and many more, Numskull brings an eclectic range of branded merchandise and clothing collections to brand fans worldwide.