Dubbed the 'Great Resignation' Australia is beginning to see workers not only resigning but changing the way they expect to work and distancing themselves from their pre-pandemic work patterns.
The pandemic has changed how we work and how we view our roles. As a result, businesses need help navigating as employees re-evaluate their careers.
According to the Productivity Commission's 'Working from Home report', the average Australian worker has been clocking up an extra 1.5 hours of unpaid overtime a week since the start of the pandemic – in short, they are feeling tired and overworked.
What is intelligent automation?
Intelligent automation (IA) is robotic process automation enhanced with the latest AI capabilities that unify your human and digital workforces. 'Digital robots' provided by a RPA company such as Blue Prism, will take on tasks that are mundane, repetitive, time-consuming and subject to human error. This, in turn, frees up a business's workforce to focus on tasks that are more meaningful to them.
How businesses can use intelligent automation to reconfigure work for today's world
Intelligent automation via digital robots can make roles more fulfilling for employees by taking out the mundane and repetitive tasks they find so tedious and time-consuming. Typically, it's work that they leave to do outside of business hours or during "me time".
'Post-pandemic workforces are making very clear choices about the work they do, the ethics of it and how they want to work. In short, the pandemic has turned the world of work upside down for many,' said Greg Eyre of Blue Prism. 'Add to this the global shortage of staff and as such, companies will have to work out how to get the work they need to do done with fewer people, and to stimulate the people they do have by giving them fulfilling work.'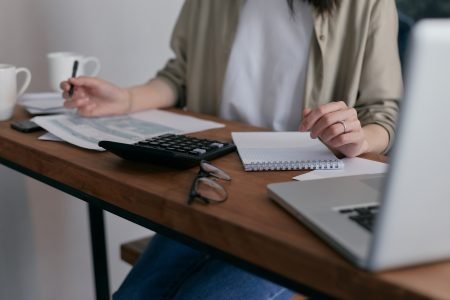 'Intelligent automation can assist greatly in taking a percentage of the work that needs to be done, either doing it completely or lessening the load on the human beings who have to complete a process or talk to a customer,' he said.
To lessen the load on HR departments around Australia as our workforce resigns and takes on new roles, onboarding and off-boarding is an area where businesses need to take immediate action in implementing automation.
'Considering that most HR departments are experiencing similar levels of churn, exacerbating the situation, beyond that, IA helps decrease the amount of training required for new hires,' said Blue Prism's Greg Eyre.
Making automation a strategic priority will assist businesses in coping with the great resignation.
As the workforce feels like it's at the end of a marathon, intelligent automation may be the answer to re-energising employees and relieving them from unpaid overtime.
Businesses need to be reconfigured so that work and the workforce are designed for the new world we find ourselves in. It is time to make automation a strategic priority focusing on people as much as technology.