Supermodel Hailey Bieber, daughter to one of Hollywood's Baldwin brothers, makes her living strolling the catwalks of the world for high-end international fashion brands such Moschino, Dolce & Gabbana and Tommy Hilfiger. She gets to wear some of the hottest, coolest fashion labels on the planet. But what does Hailey, wife of rockstar Justin Bieber, wear when she's off-duty? It's a pair of Levi's jeans. That's right, a pair of comfortable, worn-in, sublimely cool Levi's, the same denim that has been helping the rest of us master that casual-cool look for the past 148 years.
Levi's jeans may have started out as strong, durable workwear for farm hands and miners on the California goldfields, but they quickly transcended that use to make their mark as one of the most enduring and fashionable clothing brands in history, a pair of pants that has not only survived but thrived through 148 years of evolution and ever-changing trends.
It's crazy to think that Levi's has made more than one billion pairs of jeans since they first started manufacture in 1873. But the best brands don't survive by standing still. They must innovate and change with the times, changing as the needs, values and attitudes of their audience changes. And the world today is a vastly different place to that of California during the late 19th Century.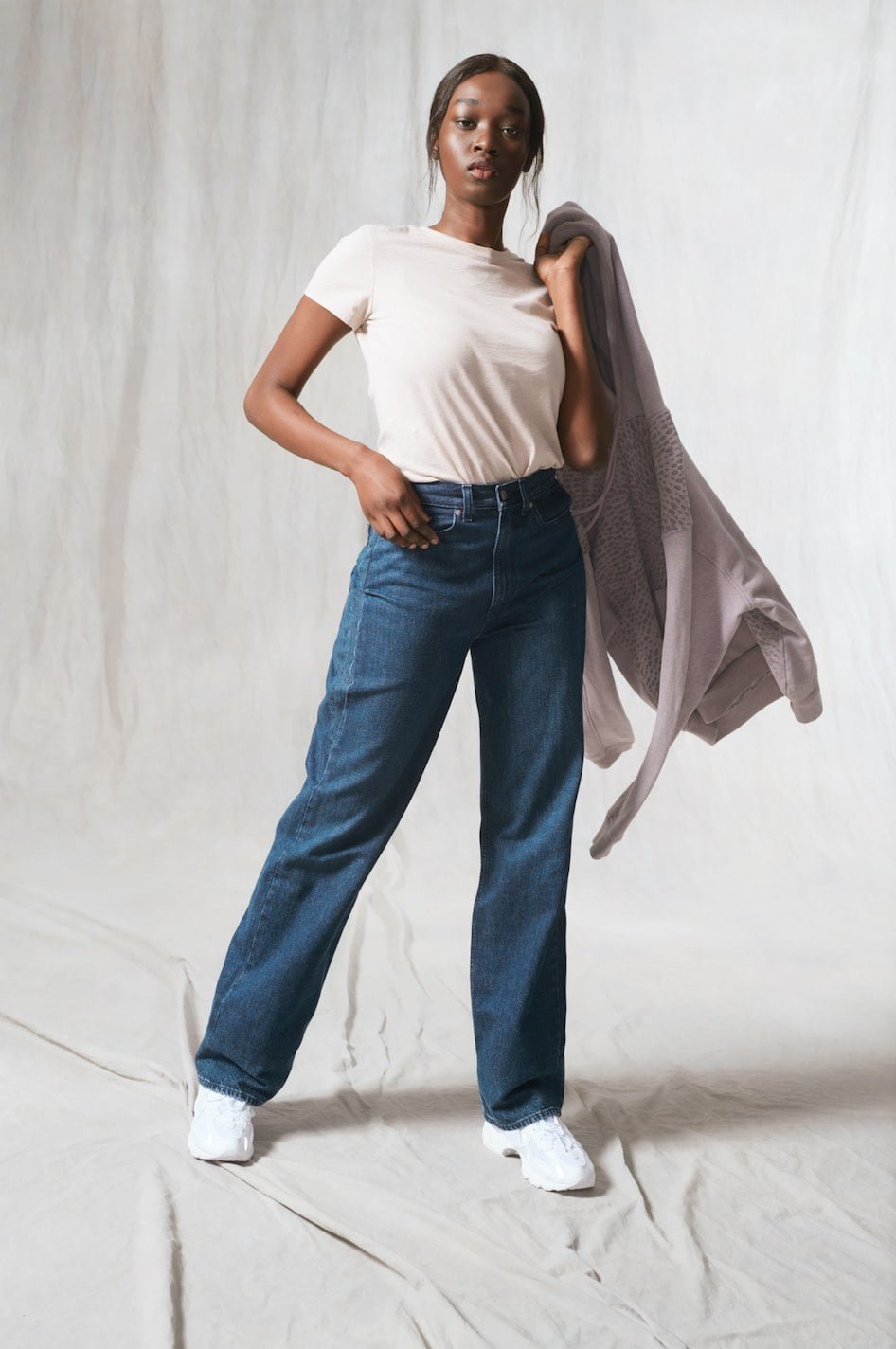 Sustainable practice is at the core of the way Levi's does business. Where other brands have jumped to respond to an ever-growing consumer demand for brands to be more responsible with the way they go about business, Levi's commitment has and will continue to be long lasting.
Today, Levi's is using innovations in technology to transform its production processes, vastly reducing the amount of water – one of our most valuable resources worldwide – that they use to finish their iconic jeans. Through their Water<Less technologies, introduced back in 2011, they've been able to save more than 4.2 billion litres of water and recycle over 9.6 billion litres more.
Traditionally, denim is finished by washing the material with fabric softener to create that supple, broken in feel that Levi's denim is so famous for. But that process uses a lot of water. Today, the same result is achieved with bottle caps and golf balls. That's right. Instead of washing the fabric, they might tumble it with bottle caps and golf balls to soften up the fibres to get that perfectly worn in look.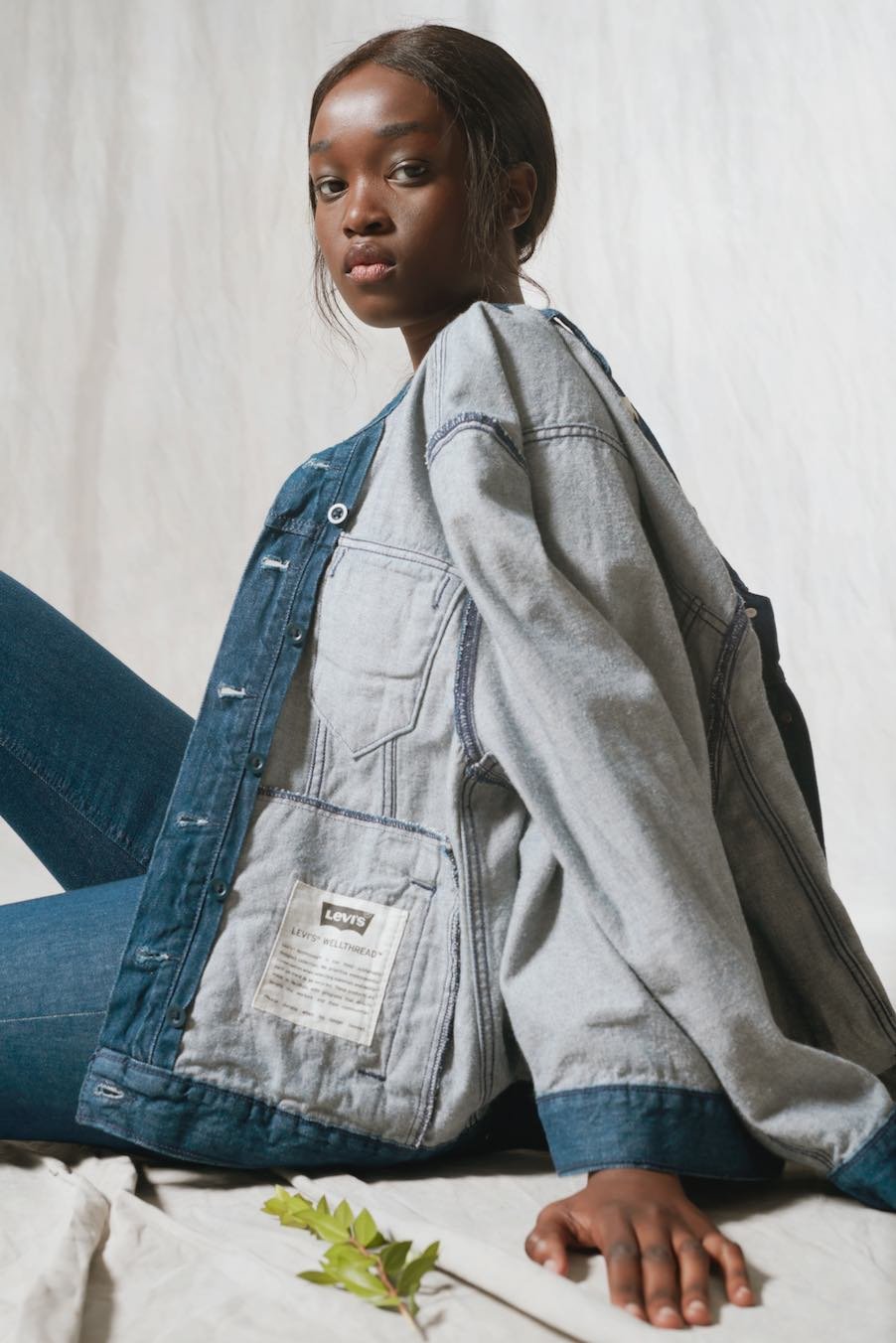 Levi's is committed to using less resources and making less waste while still giving fashion lovers what they want – comfortable, long-wearing denim that transcends the ups, downs and disposability of many fashions trends and puts its faith in quality and longevity. And just like their jeans, Levi's is in it for the long haul.
"We create products that are made to get better with age so they can be used for longer," says Levi's chief marketing officer Karen Riley-Grant. "Becoming a more sustainable clothing brand is important to us and it's a work in progress. We've made great strides in some areas and we're pushing ourselves to do better in others."
To that end, Levi's have set themselves some admirable targets, including:
By 2025, they plan to use 100 per cent sustainably sourced cotton
By 2025, they plan to use 100 per cent renewable energy in all their owned and operated facilities
A 40 per cent reduction in greenhouse gas emissions in their supply chain
A 50 per cent reduction in manufacturing processes in water-stressed countries
Levi's is also making their products from hemp. Why? Because it grows faster and uses less water than cotton and leaves behind cleaner and healthier soil. Looking at the finished product you wouldn't know the difference.
These sustainable features and innovations can be found across Levi's full range, but it's the Levi's Wellthread Collection that's their most sustainable. They use this collection as the R&D lab to test all the new and exciting innovations coming down the line, before they scale across the rest of the range. The future of fashion is most certainly looking brighter!