Three years ago, Mina Radhakrishnan, along with her husband, set out on an entrepreneurial adventure — to rebuild the property management industry in Australia. In an industry which had done little to innovate or provide a positive and seamless experience for property owners and tenants alike. Property managers were still taking photos of keys; statements were still being posted in the mail and most communication with owners happened over the phone. But in an era where people are used to getting what they want instantly, it was clear something needed to change.
Bringing her decade of product management and business experience (having led Uber's product team when it was still 20 people), along with her time with Google, Modcloth and Goldman Sachs in none other than the home of tech startups, Silicon Valley, Radhakrishnan knew that with the right application of smart tech – and the right people – she could make a change to the way the industry operated.
That's why, in 2017, she launched :Different, a fast-growing, Aussie startup which is shifting the way Australians think about property management. We talked with Radhakrishnan about her entrepreneurial adventure.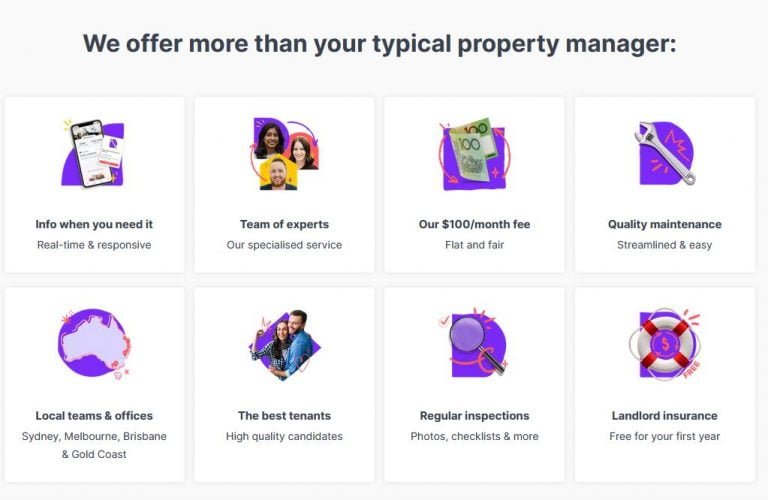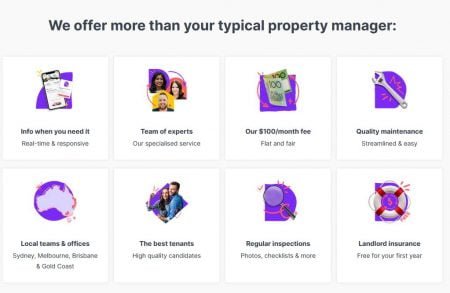 Women Love Tech: Can you tell us a bit more about how you were able to found a company and get it up and running?
Working with tech brands like Google and Uber in my early career helped me prepare for the reality of starting my own company. I joined the Uber team as its 20th employee in San Francisco and being part of such a hyper-growth company helped me realise my passion for startups and product development. As for starting :Different, it was a very organic process with my husband [co-founder, Ruwin Perera]. It was after helping Ruwin's father manage his investment properties and EOFY tax returns that we quickly realised just how ripe the property industry was for disruption. We couldn't believe how much paperwork was still involved, how much money his father was paying to have his properties managed and the really underwhelming customer service experience he was receiving.
We saw a huge opportunity to rebuild Australia's broken property management experience and so :Different was launched in 2017. The aim was simple: to remove the common pain points property owners (landlords) and renters face, through people who care and technology that streamlines the everyday processes associated with managing a home. We now have more than $1 billion worth of properties under our management, with a presence in Sydney, Melbourne, Brisbane, Central Coast NSW, Newcastle NSW, the Sunshine Coast and the Gold Coast – and a
team of 95 and counting.
Last year we closed our third funding round, raising $7.1 million to support growth plans to Perth, Canberra and beyond. This is just the start for :Different — we have big plans to continue creating better experiences for homes and the people who live in them.
Women Love Tech: In your experience, are female company founders under-represented? If you do feel female founders are under-represented, did this ever make it difficult for you to fulfill your role or was it something you could handle relatively easily?
An area I found hard, especially when I started my career, was a lack of strong females in leadership that I could look to as an example. I've spent much of my career in male-dominated industries — my first role out of university was at Goldman Sachs, and from there, I landed product-focused roles at Google and Uber. But at the time, strong females in leadership that I could look to were few and far between. Couple that with a lack of ethnically-diverse women in leadership roles and it has been a challenge.
The industry is definitely getting better but it is still something we can do more to improve. It's why I try to involve myself in opportunities to mentor and advise rising under-represented entrepreneurs and hopefully be a successful example.
Women Love Tech: Do you feel we still need to encourage young women to consider careers starting up their own companies?
Absolutely. I am very passionate about encouraging women to chase their dreams, no matter what they might be. I play an active role in the startup community, acting as an advisor for funds like Antler. I've also been a board advisor to Airtasker and other startups. As a startup founder, I believe it's important to give back to the community and do what I can to help bridge the gap for women in tech and other male dominated fields.
Women Love Tech: What would you say to a young woman who's not sure of what she could achieve if she started her own company?
Be bold and go for it. Find a good mentor, surround yourself with a good team and support network, people that uplift you and believe in you and your dream. When it comes to leading a business, I would also advise women not to conform to the perceived notion of a leader. As a woman in leadership, it's tempting to try and fit in, especially when you're in male dominated
industries like technology. But this will only hold you back.
Be true to yourself and never let the idea of appearing intimidating get the better of you. It can be a hard mentality to crack but I think being candid and respectful earns you respect as a leader.
Don't be afraid to let your voice and opinion shine through in everything you do. Authenticity is palpable.
Women Love Tech: Can you tell us a bit about how you juggle your work / life balance especially as a mother?
2019 was a huge year for us at :Different. We raised $3.5 million with Airtree and PieLAbs, we grew our customer base five-fold and quadrupled our team. 2019 was also the same year I became a mum and gave birth to my son so getting a handle on work-life balance was something I had to master quite quickly. Being a startup founder means I can choose what hours I work and when and this flexibility definitely helped me get the work done that I needed to allow me to spend as much time with my son as possible.
For more from Women Love Tech about entrepreneurs, visit here.
How Laura Keily Thought Outside The Square And Founded Her Own Online Legal Company