Trello is a program by the Australian tech firm Atlassian which allows teams to work more collaboratively on projects and get tasks done on time. The program uses boards, lists and cards as a way to organize workflows and prioritize what needs to be completed.
Trello is a great way of visually organizing your team's workload. If you are currently using a whiteboard to document your project management, then Trello might be a good tool to consider.
After you have created an account, you might like to create a sprint board with lists like Product Backlog, Things To Do, Doing and Done. Then you'll add some cards (tasks) to your lists. The aim is to move your boards from left to right, as the tasks are completed.
You can then add some team members to delegate the work. If you have a deadline then you can add a due date. You can add coloured labels, like the type of tasks, phase name or the levels of priority. Staff members can add comments and attach documents.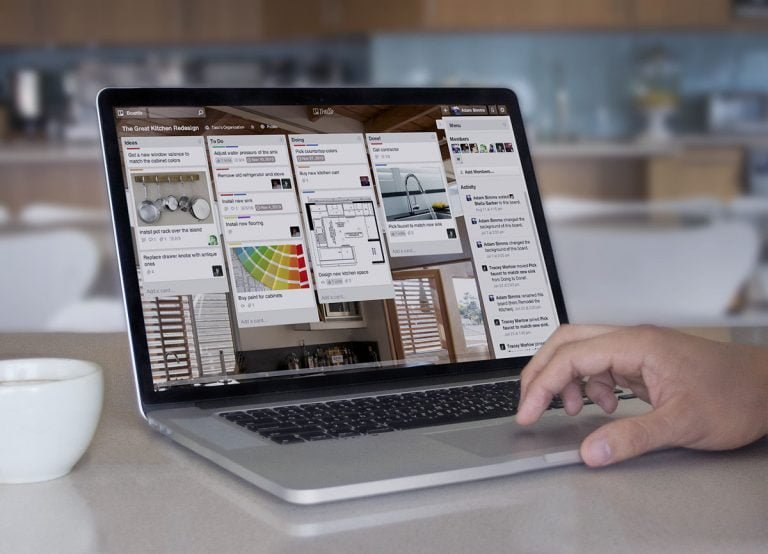 Power-Ups are additional functionality like custom fields.
Some people like Trello so much that they use the program to organize their personal life, and create boards for organizing their wedding or grocery shopping. Other people use the boards as a way to store reference and training material for staff.
Trello is a great way to work collaboratively with your team online, to see tasks visually and gain an overview of how all of your projects are travelling.
About Trello
Trello is the easy, free, flexible, and visual way to manage your projects and organize anything, trusted by millions of people from all over the world. https://trello.com/