As I unboxed the new HUAWEI P40 Silver Frost Edition, the first thing that struck me is the way it shimmers. It has a unique iridescent quality which as you turn the pone from side to side looks remarkably like the sun reflecting off the surface of the ocean. That and the monster-sized Leica camera on the back make you realise from the get go there is indeed something splendid about HUAWEI's latest flagship offering.
Then as you get into the granular details about this small bundle which is barely the size of your hand, you start to appreciate the reality of how far smartphone technology has come since my trusty first Nokia back in the Naughty 90s.
On the front of the box, it makes mention of the HUAWEI App Gallery and this is significant because all the brand's devices moving forward will include the Gallery. It's robust and easy to navigate and gives you plenty of inbuilt apps and recommendations, and it's how you activate what's smart about HUAWEI's watches, PCs and audio accessories such as freebuds, wireless earphones to mini bluetooth speakers. The App Gallery effectively provides the connectivity to enable HUAWEI's expanding internet of things. You know that tidal wave of connectivity that will tell us when to stock up our fridge and how to clean our teeth.
To register for the App Gallery, you need an email and a password to get your HUAWEI ID or personal signpost. During my briefing about the App Gallery, the HUAWEI team were at pains to talk about the attention paid to protecting users' privacy and said that it had 20 domestic and international certifications for security and privacy. There are important features such as notifications being sent to you if the phone is accessed and there are intuitive settings to change passwords as well as parental controls.
Through the App Gallery, you can customise your phone to match your own style and aesthetics with a variety of themes and trending backgrounds, mine is a bright purple flower with an astonishing colour density. Other backgrounds have inventively been inspired from frozen water and resembles spilt ink. You can also get different fonts, or you can change icons in your browser and, for instance, choose a shopping bag icon. It comes with 5gb of free available cloud space and an ability to upgrade with those who do now receiving a discount.
Put simply, with HUAWEI App Gallery there's another ecosystem to enjoy as well as Android and Google Play Store. And, it's likely they will be upping their game now there is a new competitor on the block.
Back to the phone and what gives it grunt and that's namely the Leica ultra vision triple camera and AI Snap functionality.
But first for those of you who own the P30 and want to know the difference between the P40 to the P30 series. One of the main upgrades of the new phone is it has moved to multi-gradient colours and has incredible AI features. And for those like me, and might I add many women, who love a splash of colour, there are two additional colours – the Silver Frost, with its shimmer and matte finish, and Deep Sea Blue. The full edge to edge design, no bezel experience and curved screen is part of its luxurious feel, and what you expect when you invest in a top of the range model.
It weighs just 175 grams so feels super light and the slim design is good although my personal preference is a slightly wider model so the text looks less squashed and I don't make fat finger mistakes, especially when I'm transferring money. With the P40 series you get 422 Pixels per inch which simply translates to better depth of colour and there is a 30 per cent larger sensor size for your thumb.
Unbelievably, there is no physical speaker. Technology is deployed to recognise when your voice creates a vibration instead.
The all important ability to take superb pictures is where this phone comes into its own. And this is how HUAWEI is really challenging its competition, who are probably pulling it apart and working out how they did everything as we speak.
Here are the Leica camera features which stand out for me:
A telephoto zoom that gives you three times the picture and a much better definition. The P40 device includes a 50X SuperSensing Zoom with advanced telephoto stabilisation to capture an image with the finest of details from a distance without appearing blurry. It also features a 30X Digital zoom and ultra-wide camera angle – good for landscape pictures. A telephoto zoom that gives you three times the picture and a much better definition. And a whole bunch more awesome features for video too.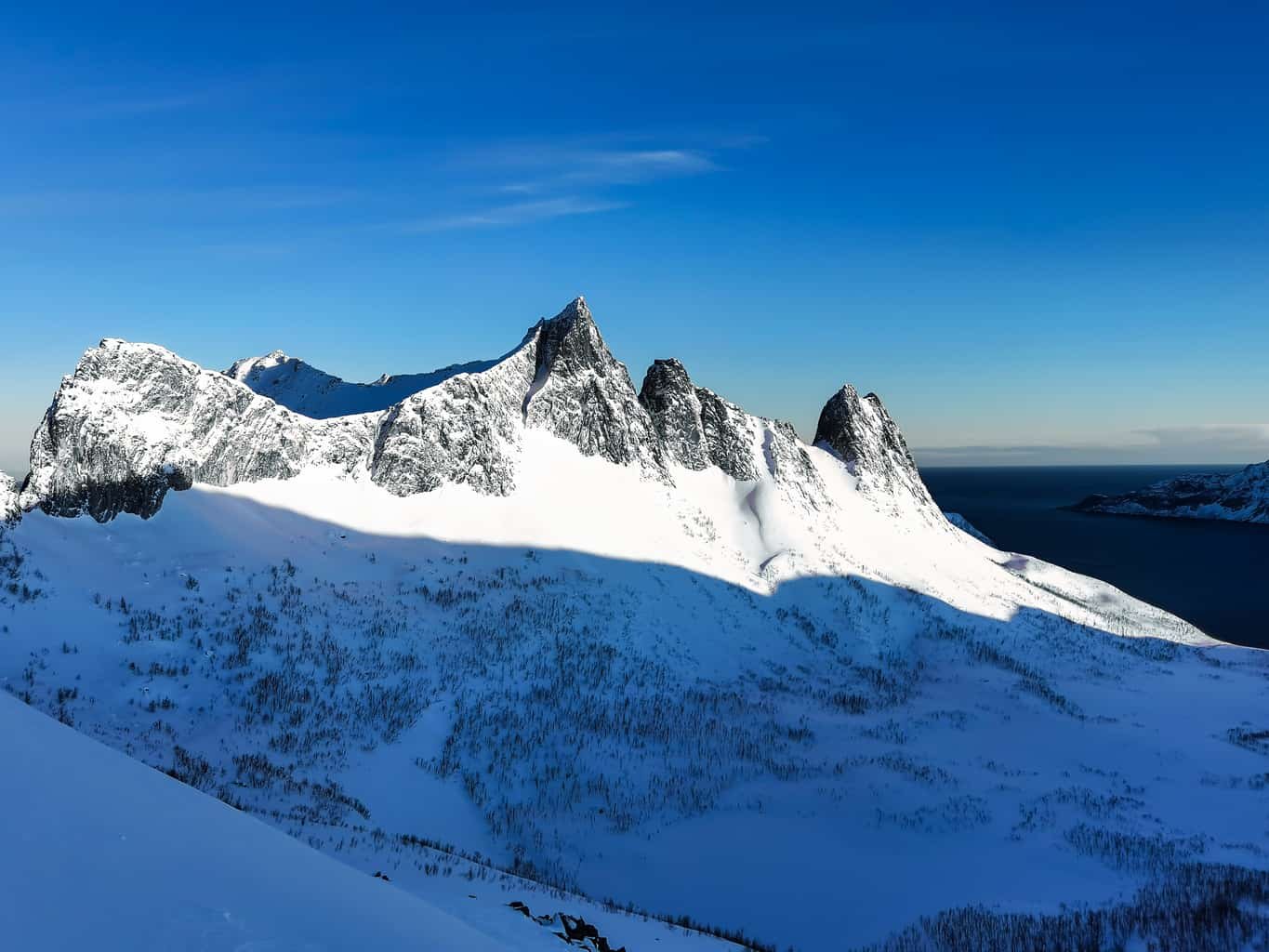 Golden Snap allows the camera to identify different scenes – like seven different sports, group photos or emotions to ensure you get the best shot every time. Plus, the AI technology allows users to remove unwanted 'photobombs' from the backgrounds of photos and unwanted reflections. So dad can't embarrass his sons by popping his face in the background.
Another clever feature of the P40 smart phone is a high definition 32MP selfie camera with bright f/2.0 aperture and an infrared camera for professional like bokeh and low light shots. Who doesn't love those?
Now, I'm not a gamer but for those of you who are then you'll be pleased to hear the P40 highlights HUAWEI's SuperCool with 3D graphene for the best gaming experience. And for those super multi-taskers out there, you can enjoy the multi-window capability – just drag and hold on both sides of the phone to go between screens. Plus the device supports stand alone 5G. And finally, the Battery should allow you a full day.
So there's a lot to love about the HUAWEI P40 Series and its many super powers. And, if you want to be reminded of a shimmering ocean make sure you buy the Silver Frost Edition. It gets my vote.
Australian pricing & availability
The P40 is $1099 and available from Huawei Authorised Chatswood Store and online, Mobileciti,
Harvey Norman, JB Hi-Fi, eBay, Domayne, Joycemayne, and Auptimal mobile.
P40 Pro is $1599, and available from Huawei Authorised Chatswood Store and online, Mobileciti, Harvey Norman, JB Hi-Fi, The Good Guys, Officeworks, eBay, Domayne, Joycemayne, and Auptimal mobile