We chatted with Jess Munday from Custom Neon:
Can you tell us about Custom Neon?
Custom Neon provides a stunning range of custom-designed LED neon lights and signs. The company, formerly Neon Collective, was founded in 2018 by husband-and-wife duo, Jake and Jess Munday.
What originally started as a side hustle for Jess, after discovering a gap in the market, now has a team of over 30 and offices in the UK, Australia and the USA.
What has there been a trend in neon signage?
The biggest trend we have seen recently is logos and business signs for the home office. The pandemic has changed many aspects of our lives. Most businesses have switched from face-to-face meetings to video conferencing. In times of challenge, it's vital to keep your brand visible and many business owners capitalised on that opportunity, by displaying their logo's boldly in the background.
Why is it important for a business to create a good first impression?
First impressions are everything and if you don't get it right, you don't always get a second chance. A staggering 70% of consumers believe that a company's facade and signage reflect the quality of its services or products, so signage is the first step in building trust with your target market.
What kind of businesses do you work with?
Anything and everything. From a one-person accountancy firm, to a thumbs up walkthrough signage for Facebook HQ in Seattle. A growing market is definitely signage for influencers, podcasters and gamers.
LED neon signs just beg to be photographed. They can take decor to the next level and our customers are getting more creative with designs! Cheeky quotes are a sure-fire way to get your business snapped and tagged on social media.
What inspires your designs?
Our customers. Often, they have a clear idea of what they want or they will send us a business logo, or a vision they have and we will help them draft a striking design that is sure to get them noticed! There is nothing more satisfying than seeing the signs we created, hanging in all their glory and the business owner delighted with the return on investment!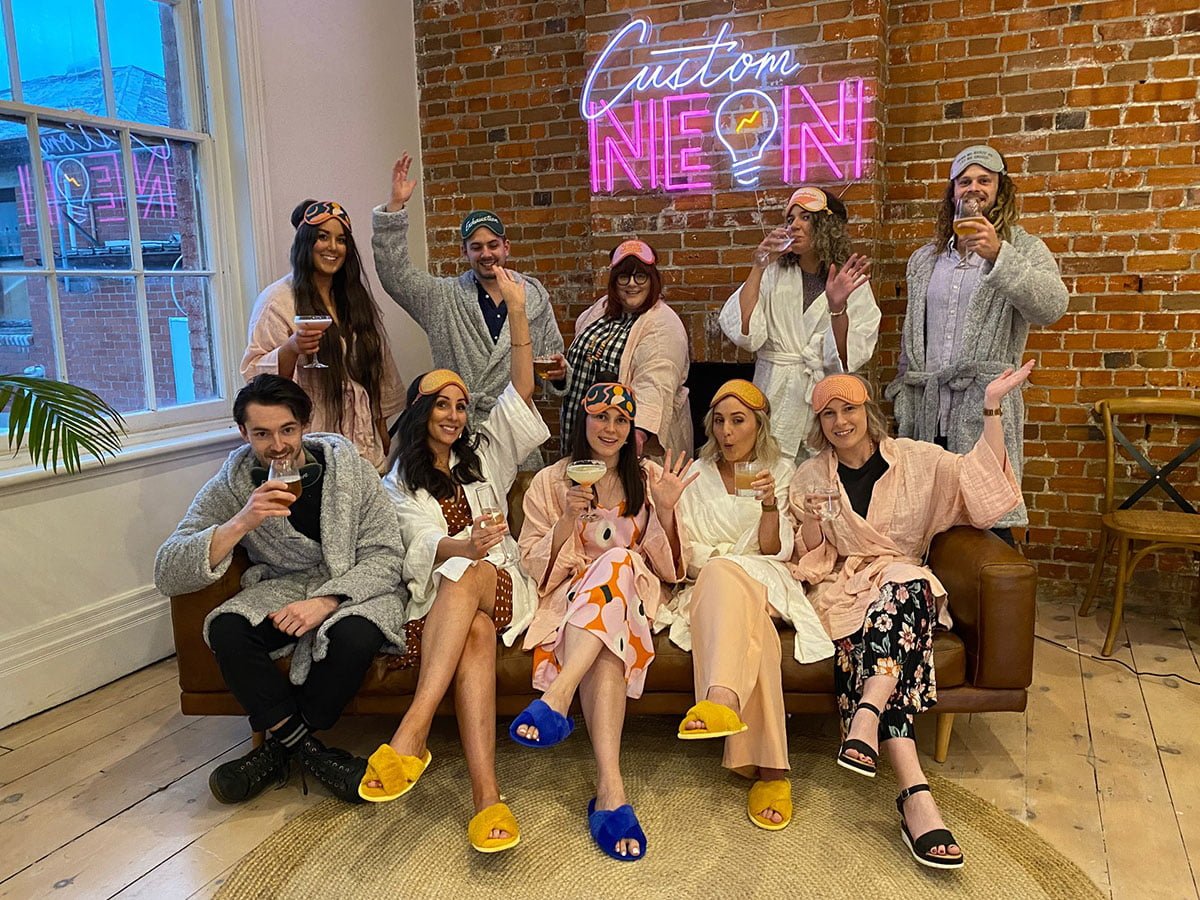 Which products work best for a home office?
Any of our products work well as they are easy to hang. They emit no heat and they don't buzz. I would always recommend having a dimmer for smaller spaces as the glow from some of the colours can be pretty intense!
Name 3 apps on your phone that you use every day?
Instagram, Facebook and Dropbox. A lot of our enquiries are generated via our socials. Influencers and businesses are always tagging us in their gorgeous sign pics, which I love to see and it's essential that we reply to new enquiries quickly. We use Dropbox company-wide, so we can share designs, images and ideas quickly and efficiently.
What websites do you read daily?
I don't read any particular websites daily – with two small children there often aren't enough hours in the day!
I do like to read or catch a podcast. Sometimes I check out Seroundtable.com, Wired.com, The Guardian's technology section and also local business publications.
What's your favourite piece of technology or gadget that you couldn't live without?
My Macbook for sure! Without it, I'd be lost! As a working mum, you never know what spanners can be thrown into the works of your working day! The Macbook fits in my bag and I can literally take it anywhere and squeeze in some hours between the chaos.
How do you stay on top of the latest trends and technologies?
In order to stay informed, we keep abreast of news and findings from industry-specific associations. We will research new materials to ensure high quality and longevity in all of our products as well as striving to reduce our carbon footprint.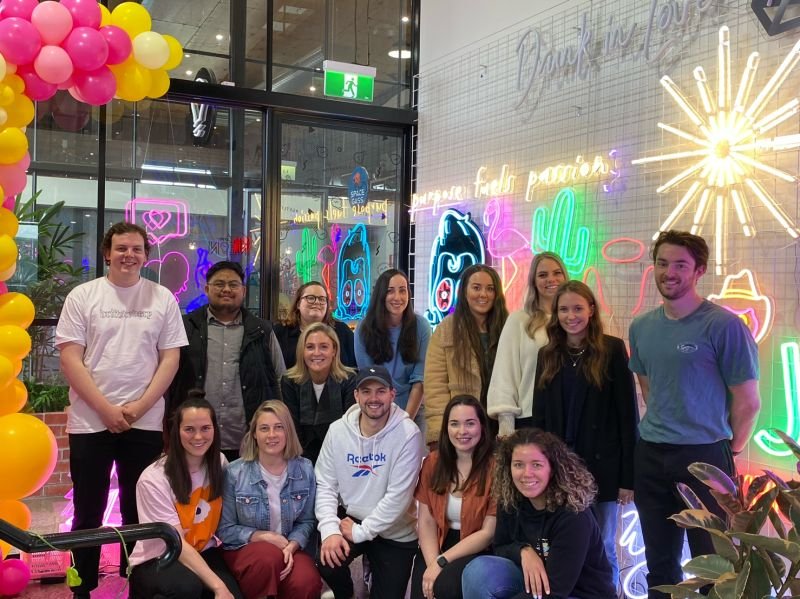 How do think technology is going to change people's lives?
I anticipate that AI technology will be even more seamlessly connected to almost every aspect of our daily lives, with everything from our cars to our kettles being powered and tailored to our own specific requirements.
I think the uses of holographic technology will increase, especially in the military, medical, advertising and performing arts sectors. (Most importantly, immortalising David Attenborough!).
Finally, I hope that future advances result in practical solutions to current issues. Companies such as Tesla are already making noticeable strides towards a more sustainable future and I'm sure there will be many more innovations.
Do you have any plans for the future?
We plan to continue to grow and evolve our products as the market dictates. Our growth whilst rapid has been controlled, we look forward to expanding and global teams and expanding our international capabilities.
About Custom Neon
Create your own LED neon word sign or let us light up your artwork, logo, idea, or photo. Get an instant quote and mock-up for word signs. Free design service for artwork and ideas. Standard and rush orders are available. 12 Months Warranty. Easy to install.
Custom Neon – Australia: https://customneon.com.au
Custom Neon – the United Kingdom: https://customneon.co.uk/
Instagram: https://www.instagram.com/customneon/
Facebook: https://www.facebook.com/customneon