PetCloud has launched an all-new Pet Taxi App which will allow your pets to ride from point A to B without their owners!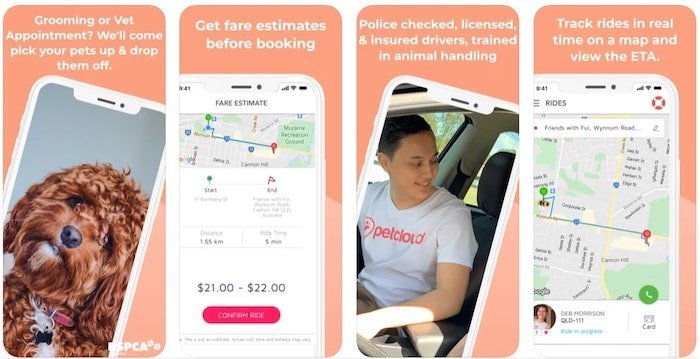 For the first time in Australia, there will be an exclusive pet taxi service available for your furry friends. For the moments when your schedule is looking too hectic, PetCloud's Pet Taxi App is there to help pick up your cats or dogs. Whether it is to take pets to their vet check-ups or simply to send them home when the party drags on a little too long, just book a ride on the app.
How Does It work? 
Simply download the Pet Taxi App
Order on-demand or schedule a pick-up time and place up to 72 hours 
Then wait for your driver to arrive and send your pet on the road…and voila!
How Safe is it?
For starters, all drivers are insured, animal-trained, and have all undergone police checks. And much like Uber, the Pet Taxi App allows owners to track journeys from point A to point B in real-time, and receive fare estimates before rides.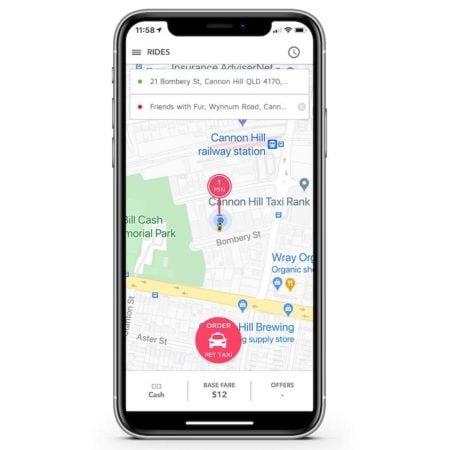 Pet owners will also take comfort knowing it is part-owned by Australia's oldest and most respected Animal welfare Charity, RSPCA Qld. 
What Is Pet Taxi App
The point of this service is to let users transport their pets to appointments, like the VET,  grooming services, or to a pet sitter. 
The service currently has 1110 drivers across Australia, and they have all completed police checks and been trained in animal handling. Interestingly, this rideshare model is upfront with how much pet taxi drivers get paid. Basically, they get paid 81% of the booking less a $12 flat booking fee. 
The app is available on iOS and Android and is similar to other ridesharing platforms you know and love like Uber. 
More info: 
Book your Pet Taxi via the App or via your Vet or Groomer's Business Portal. Fare estimates are provided in advance.
Fully track the status of your pet's trip, including real-time location and ETA, on the map.
Drivers are Police Checked, hold an Australian Licence, and are trained in animal handling. To become a driver, visit.
Access 24-hour National Customer Support by RSPCA Qld onshore in Australia.
Full Liability Insurance up to $10M and Pet Transit Insurance up to $5M included
Find out more on Pet Taxi website.