If you enjoy cooking but you don't enjoy all the chopping, slicing, grating and pureeing then you'll find the Kenwood MultiPro Go Food Processor the ideal kitchen helper.
It's lightweight and relatively simple to set up, but it's worth reading the instructions when it comes to the right way to add the lid on or otherwise it won't work. It seems all processors share this quirk – and it takes and sometimes tests my patience. The lesson being you can't rush it.
But once it's all set up, it's easy to use and being ultra compact means it doesn't take up too much room in your cupboard.
I also found it could be used for kneading dough and for making cookies.
The on off button could be more solid as it feels a tad flimsy but at $149 it does represent good value.
It is also perfect for making healthy salads with grated carrots, cucumber, cabbage, and onions. I've also found it useful to cut down on wasting ingredients.
A report from OzHarvest recently revealed that Australians waste a staggering 7.6 million tonnes of food annually, which equates to $2,000 – $2,500 per household every year.
Sally O'Neil, Clinical Nutritionist and Editor-in-Chief of thh The Fit Foodie, has developed the delicious recipe below using the new Kenwood MultiPro Go compact food processor.
"As someone who specialises in crafting high-protein meals packed with good fats and wholesome nutrients, it's great to have found a product that I can use for creating so many of my favourite, healthy recipes." said Sally O'Neill.
Sally O'Neil's Hoisin Soba Noodle Salad Recipe
Sally's 'Hoisin Soba Noodle Salad' is ideal for busy professionals who don't have a lot of time to spend in the kitchen but still want to create flavourful meals to share at home.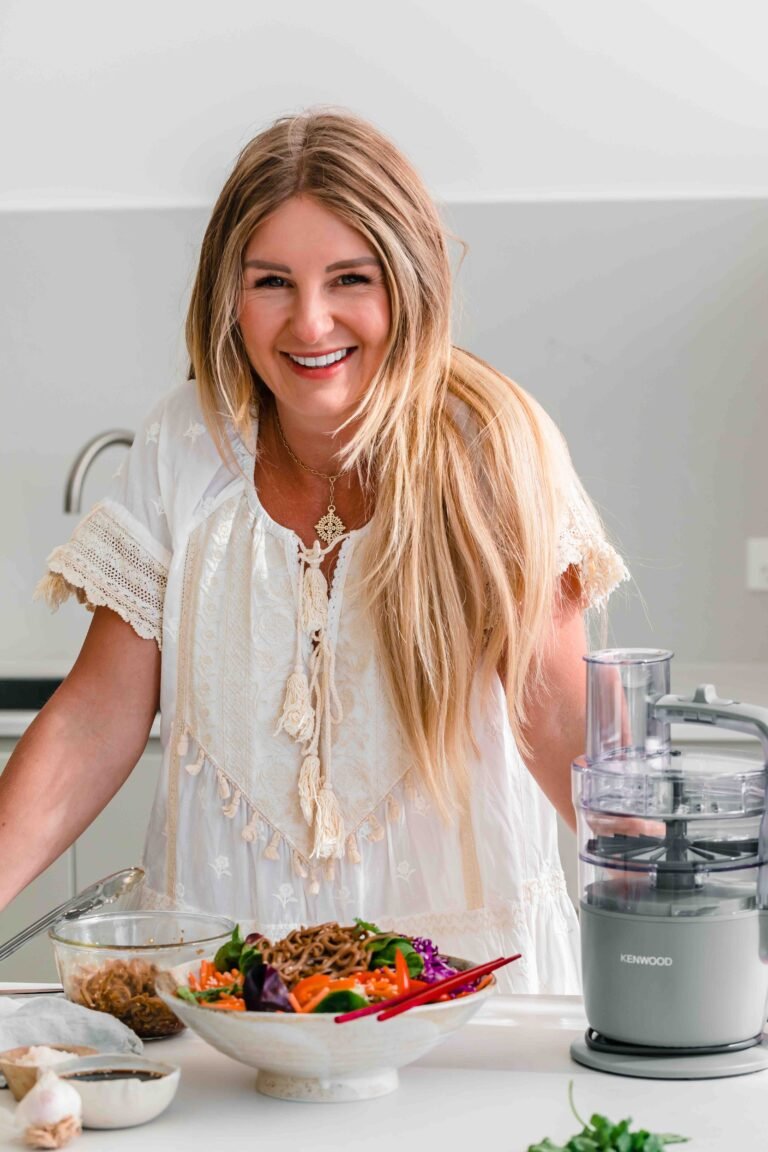 SALAD INGREDIENTS
135g soba noodles
1 red capsicum, thinly sliced 1 large carrots, shredded approx 2 cups
1/4 red cabbage, shredded
1/2 cup edamame (can be frozen)
DRESSING
1/4 tablespoon sesame seeds
1 tablespoon sesame oil
1-1.5 cloves fresh garlic minced
1/2 tablespoon fresh ginger minced
1 tablespoons hoisin sauce 1/2 tablespoon soy sauce
1 tablespoon seasoned rice wine vinegar
1/4 teaspoon salt coriander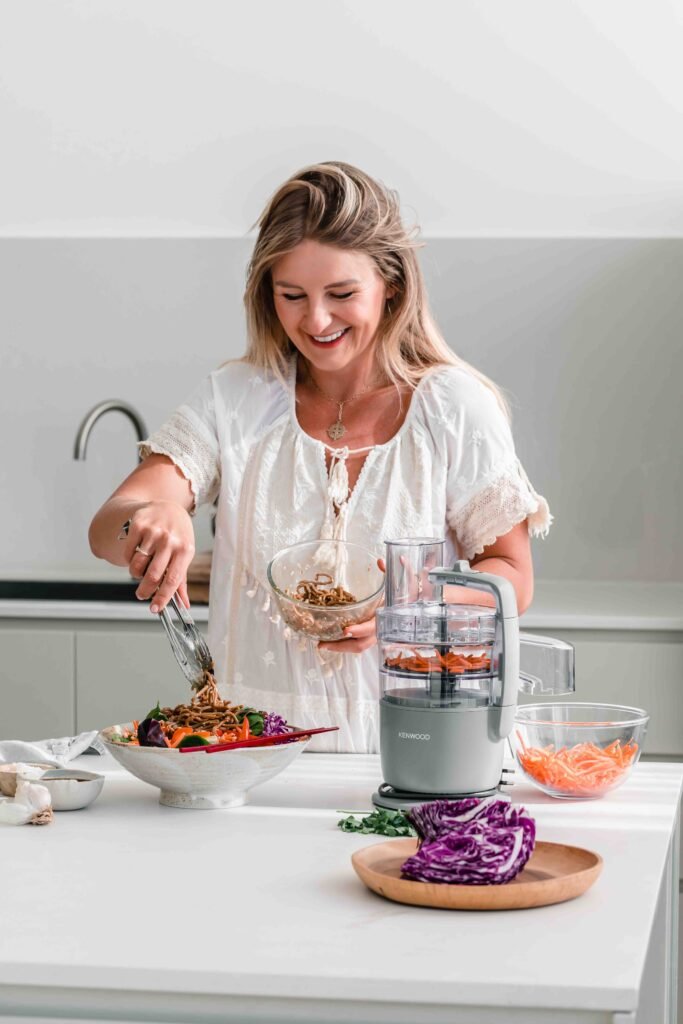 METHOD
1. Start a pot of water to boil for noodles. Meanwhile, prep your by shredding your carrot and cabbage with the Kenwood MultiPro Go.
2. Cook the edamame according to packet instructions, drain and set aside.
3. Add the veggies and edamame to a large bowl.
4. In a small bowl, add all dressing ingredients and whisk
5. Once water is boiling, add noodles and cook for 4 minutes (or for time on packet).
6. Drain noodles into a colander and immediately rinse with cold water.
7. Shake off excess water of noodles in colander. Using tongs or your hand, add a clump of noodles, one at a time, to the large bowl with veggies and mix. Repeat until all noodles are in the bowl and mixed with the veggies.
8. Pour dressing over noodles and veggies and mix well. Ensuring that all noodles and veggies are coated.
9. Top with sesame seeds and coriander and serve, or cover and chill in fridge until ready to serve.