These days our smart phones and smart watches are always with us – we use them not just for keeping in touch with each other but for everything from looking up information online, ordering food and even for keeping our emotional and physical wellbeing on track.
Our phones and watches are homes to apps that can help guide and motivate us to achieve our fitness goals, or improve our mental fitness.
Apps that can be used to research or educate.
Especially during the global coronavirus pandemic, there has been a marked increase in people seeking apps to help them deal with
stress and anxiety, or improve their wellbeing.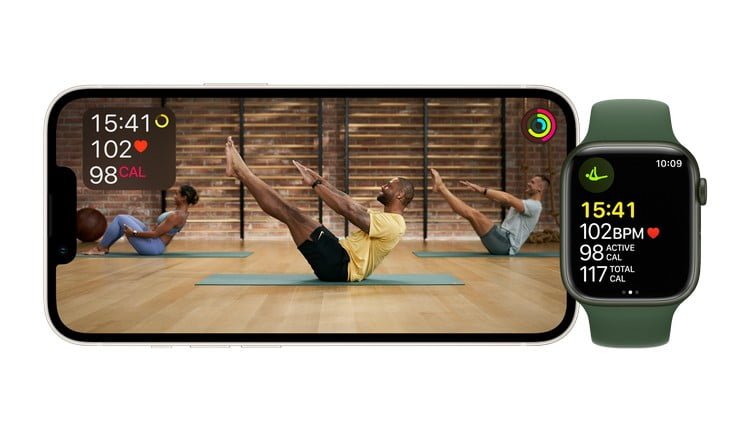 Aussie company Cogniss is leading the way in making human transformation technology (HTT) more accessible through its no-code app creation platform – which is designed to allow anyone to create apps for behaviour, education and health outcomes
without the need for software development or design skills.
This affordable and effective HTT greatly reduces the costs involved in creating and maintaining apps. Cogniss is currently
used by corporate, government, university, and not-for-profit customers including the Black Dog Institute, Raising Children Network
and Murdoch Children's Research Institute.
Particularly during the global coronavirus pandemic, there has been a rise in HTT for wellness apps. Some of those on the Cogniss platform include:
a social and emotional learning app to help primary school students deal with anxiety – while learning how to create their own apps;
an intuitive app to help parents better understand and support their children's emotional and social wellbeing;
The Essential Network app to support frontline health workers dealing with Covid-19;
an app to help medical students avoid burnout;
multiple problem gambling interventions;
university studies into cognitive impairment in the elderly;
yoga
Anyone who has the subject matter can build an entire app, picking from a range of user experience elements and sophisticated features including inbuilt social networks, gamified rewards systems and artificial intelligence that maximise user engagement, learning and behaviour change. They can then continue to tailor the content, logic, features and design to their own needs – or the changing needs of the user … all without the need for technical support.
The platform is intuitive and apps can learn and evolve based on how people use it, such as tailoring content and push notifications to individual users.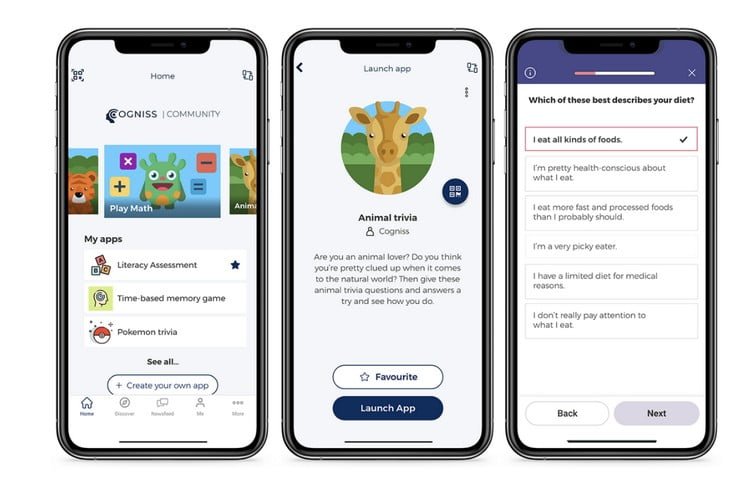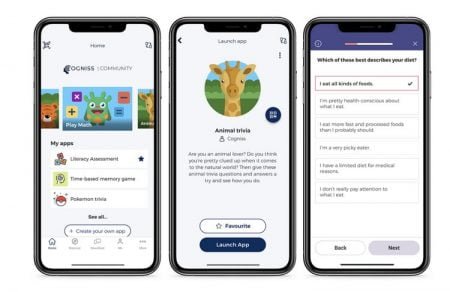 Cogniss CEO Leon Young founded Cogniss out of frustration over how expensive and time-consuming it was to custom build apps.
His award-winning agency 2and2 had been producing learning solutions for global corporate, government, university and not-for-profit customers – but those custom solutions were expensive and he realised there had to be a better way.
Cogniss offers a single no-code app-building platform, designed with input from neuroscientists and neuropsychologists, to deliver best-in-class human transformation technology.
"With Cogniss an app that takes an agency months to build and costs hundreds of thousands of dollars can be built in days or weeks with no big upfront costs and just a low monthly fee," he said. "We even have a plan that allows first version products to be built and tested before commercial use for free.
"Cogniss gives anyone the opportunity to create an app that drives long-lasting learning, health and lifestyle outcomes. It is really inspiring to see it being used by all different organisations to deliver real world positive outcomes."
One new app being launched into NSW schools can help students build resilience – and learn to build apps at the same time.
The interactive "choose your own adventure"-style Zombie Thoughts app was developed on the Cogniss platform, and is an example of Social and Emotional Learning (SEL) now increasingly being used in our education system.
The app was developed alongside Riverside Theatre's Zombie Thoughts stage play of the same name, and helps children understand their feelings and learn various coping techniques.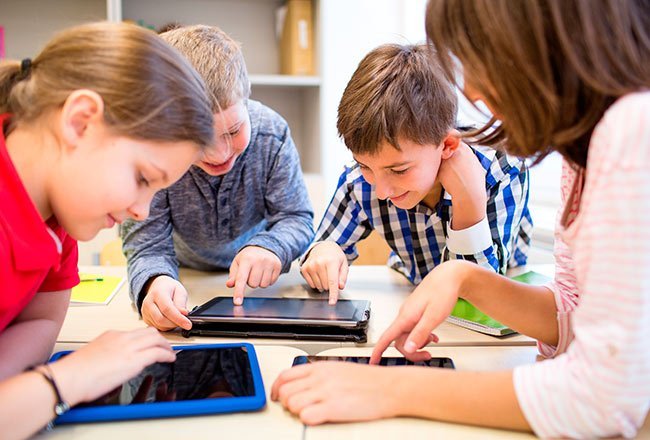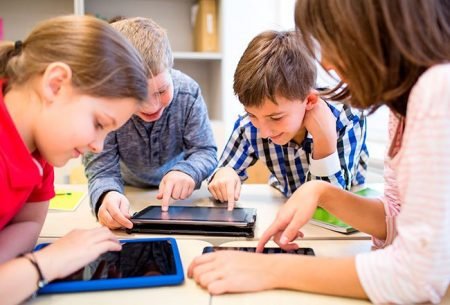 In the classroom students learn how to create their own apps.
"It is a fantastic way for a teacher to address anxiety in a non-threatening way and the use of avatars lets children with anxiety engage without giving themselves away," Riverside National Theatre of Parramatta executive producer Joanne Kee said.
"This is a really great opportunity because it can strengthen engagement with young people and give them opportunities to learn not just about feelings and anxiety and how to cope with it, but also they get to learn how to create an app at the same time.
"We knew we wanted to do something like the app, but we could never have done it without Cogniss – we are a theatre company. The Cogniss platform empowered us to create the app, despite our team having no previous app development or programming experience – and the great thing is now we have a template we can use for other shows."
Riverside National Theatre of Parramatta is launching the Zombie Thoughts app as a teaching resource in NSW primary schools this month.
Mr Young added: "What Riverside has achieved is particularly exciting, as it is an example of Social and Emotional Learning. Research in the US shows that children who receive SEL education improve their academic achievement by 11 percentile points and higher emotional intelligence has been shown to result in an additional average income of  $29,000 per year. Zombie Thoughts is one example of an app making this type of education accessible to children in all NSW primary schools."
About Cogniss:
Cogniss is the world's first no-code app building platform making it possible for anyone to build apps that can transform lives, no coding or design skills required. Cogniss combines proven neuropsychological techniques, best practice user experience design and artificial intelligence algorithms into an intuitive tool that can be configured to create sophisticated apps that drive health and learning outcomes. More at cogniss.com