GoPro recently announced its latest flagship HERO10 black camera – the GoPro we love with more power, performance, and precision.
Main Features
Power & Performance
The new HERO10 Black is equipped with GoPro's newest high-performance GP2 processor – delivering not only an image quality like never before, but also a game-changing frame rate. With 5.3K video and 60 frames per second, 4K video and 120 frames per second, and 2.7K with 240 frames per second in your arsenal, users can take their shots to that extra level.
The 5.3K mode delivers 91% more resolution than 4K and an astounding 665% more than 1080p HD.
But that's not all the GP2 processor is good for. It also significantly improves the HERO10 Black's video algorithms. These improvements come in the form of local tone mapping and 3D noise reduction which both help enhance textures and contrasts – especially in environments where they may not be that much light.
Take your pick
Now, users can feel at ease looking through their 5.3K footage knowing that they can pull high-quality 9.6 megapixel video stills from 5K 4:3 video and 15.8 megapixel video stills from 60-frames-per-second 5.3K video. Just imagine the beauties you could pick out from, say, a sporting event!
More precision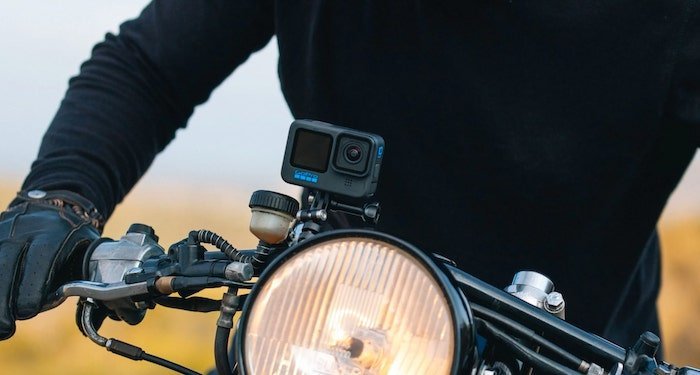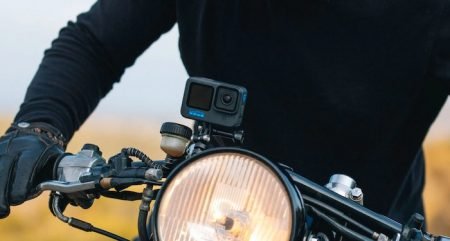 The GoPro already has impressive video stability capabilities, but now they're even better. The HERO10's upgrade to HyperSmooth 4.0 makes even the shakiest of moments smooth as silk in the end product. The increased tilt limit of 45° in high-performance settings, up from 27°, allows for steady footage.
Access your content in a flash
With the HERO10, there are three easy ways to access your content:
Auto uploading your most recent footage to your GoPro cloud account while the camera is charging
Wireless offloading from the camera to the Quik app at speeds up to 30% faster with HERO10 Black
A new USB wired offload option that transfers content from the camera to the Quik app on your phone at speeds up to 50% faster than wireless
Eco-friendly design
GoPro doesn't consider the HERO10's packaging to even be called "packaging", but rather a 'high-quality, durable travel case that's designed to fit additional GoPro mounts and accessories' that is 100% plastic-free.
All of the HERO10 Black's features:
All-New GP2 Processor
Video: 5.3K60, 4K120, 2.7K240
Video Stills: Up to 19.6 megapixels
Photos: 23 megapixels
Improved Low Light Performance
Local Tone Mapping (LTM) and 3D Noise Reduction (3DNR)
Next-Gen HyperSmooth 4.0 Video Stabilisation
Increased 45° Horizon Leveling Tilt Limit in 4K60, 2.7K120 and 1080p120 Video
Front Colour Display with Higher Frame Rates for Smoother Live Preview of Your Shots
Faster, More Responsive Rear Touch Display with Touch Zoom
Faster Content Transfer
3 Ways to Transfer Content: Cloud Upload, Wireless Offload and New Wired Transfer to Your Phone
New Protective Lens Cover with Hydrophobic, Water-Shedding Design
Removable, Rechargeable 1720mAh Battery
TimeWarp 3.0 featuring Real Speed and Half Speed
1080p Livestream featuring HyperSmooth 4.0. Video Stabilisation
1080p Webcam Mode
Power Tools: HindSight, LiveBurst, Scheduled Capture and Duration Capture
SuperPhoto + HDR
Night Lapse Video
RAW Photos
Digital Lenses Providing Ultra-Wide (SuperView), Wide, Linear and Narrow Perspectives
Voice Control with 13 commands in 11 languages + 6 accents
3 Microphones with Advanced Wind-Noise Reduction
Stereo + RAW Audio
Custom Presets + On-Screen Shortcuts
Built-in Folding Mounting Fingers for Attaching the Camera to GoPro Mounts
Rugged + Waterproof to 33ft (10m)
Fast-Charging Compatible
Compatible with Media Mod, Display Mod, Light Mod and Max Lens Mod (support coming in post-launch firmware update)
Pricing & Availability
The camera retails for $599.95 AUD with an included one-year GoPro subscription or $749.95 AUD without a subscription. Existing GoPro subscribers can purchase HERO10 Black at the lower $599.95 AUD price on GoPro.com.