PAX Aus 2023 is celebrating its 10th Anniversary at the Melbourne Convention and Exhibition Centre on October 6 to 8. PAX is a festival for gamers to celebrate gaming culture. First held in Seattle in 2004, PAX connects the world's leading game publishers with their most avid and influential fans. PAX expanded with a second show in Boston in 2010, making them the two largest gaming shows in North America.
Event Highlights
The Year That Was is a retrospective panel reminiscing on the year that was 2013.
Fireside with Mick Gordon hosted by New Zealand podcaster, KiwiTalkz. They will deep dive into 10 years of video game music.
PinnyPals 4*Eva – Celebrating a decade of PAX pin collecting down under.
Join the Press X Science panel who have hosted a panel for 10 years at PAX Aus. They will be exploring what we have learned from a decade of exploring science and video games.
A retrospective on the legendary PAX Aus Omegathon.
Fireside with Halfbrick who were at the original PAX Aus – looking back to 2013 as well as discussing what they have been doing since then.
I attended every PAX Aus for 10 years – a look at the memories from the community, and content creators exploring the key moments in the history of PAX Aus that have made the event what it is today.
Omegathon 10-Year Battle Royale – The last 10 years of Omegathon winners compete to find out who will be crowned the 10-year Omeganaut.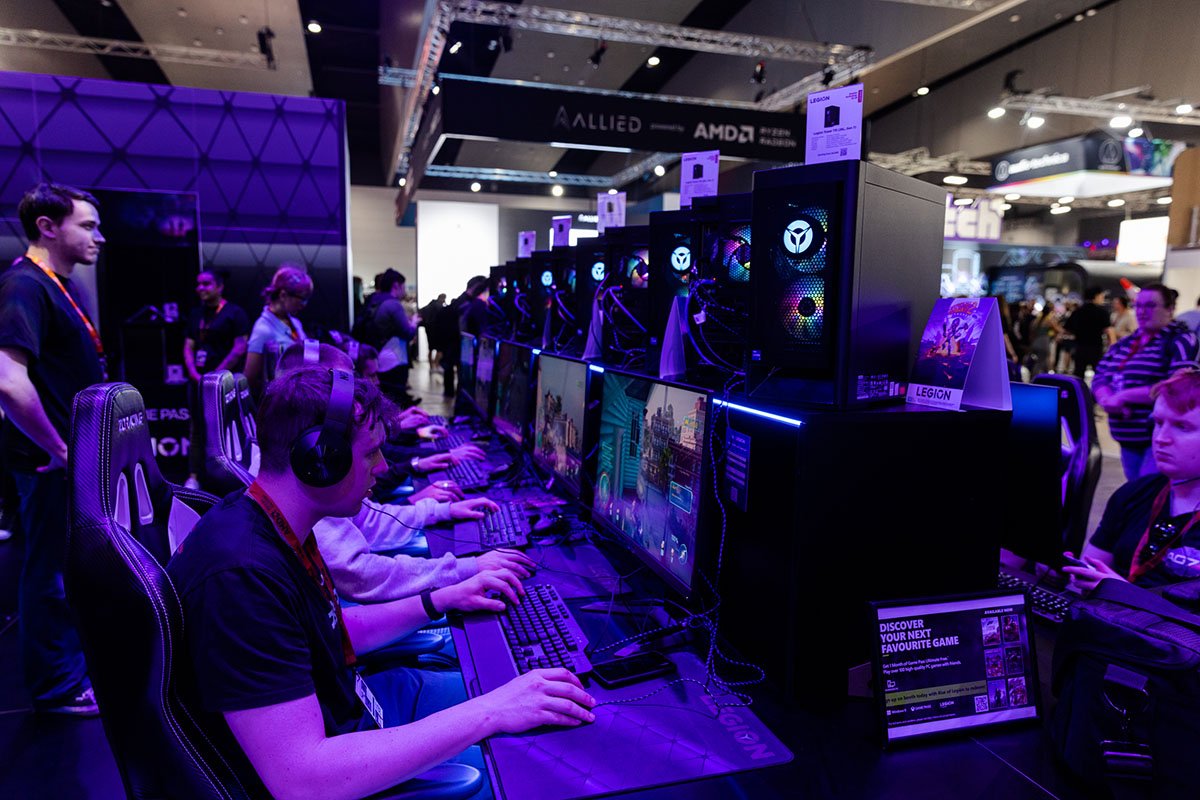 Nintendo
In addition to Nintendo's tournament in PAX Arena, Nintendo returns to the PAX expo floor headlined by Super Mario Bros. Wonder – playable before its release on 20th October! Fans can also shop in person at the Nintendo booth with My Nintendo Store, which will have merchandise to peruse and purchase. Look forward to more information coming soon about the playable titles and available merch from Nintendo.
SEGA
Gaming icon, SEGA will be attending PAX Aus this year with a booth showcasing Sonic Superstars and Like a Dragon Gaiden: The Man Who Erased His Name. Melbourne-based Ukiyo Studios will be presenting "SEA What I Made! (SWIM)", the largest Southeast Asian indie games delegation of its kind to grace Australian shores. A total of 15 titles from Malaysia, Singapore, Indonesia and the Philippines will feature a variety of game genres from turn-based RPGs to Southeast Asian-inspired Diablo-likes and even restaurant management sims.
Tabletop Fans
Star Wars: Unlimited will be demo-ed for the first time in Australia at PAX Aus.
Two icons of the tabletop world will be at PAX Aus – Dungeons & Dragons and Magic: The Gathering. Attendees will be able to learn to play Dungeons & Dragons with their friendly Dungeon Masters waiting to guide you on a quest.
From there, visit the D&D Superstore where you will be able to find everything you need and want from sourcebooks to minis to collectibles and more.
For Magic: The Gathering fans and noobs you can learn to play and get lost in the Wilds of Eldraine with fantastical creatures, unbelievable settings and beloved characters with a unique twist.
Pack your Senzu Beans and Devil Fruit, because the tabletop major moments don't stop there with Dragon Ball Z and One Piece showcasing their games and hosting tourneys at the event. Compete for glory in the Dragon Ball Super Regionals and One-Piece Card Game Tournament, pick up a free demo deck (while stock lasts), as well as try your hand at the new Dragon Ball Super Fusion World card game.
Vanguard, Weiss Schwarz, Shadowverse and Final Fantasy Trading Card Game will also be showcased at PAX Aus and Asmodee, yes, them of Exploding Kittens, CATAN, Ticket to Ride, Dobble/Spot It and so many more legendary games fame will be bringing their latest and greatest games.
While on the topic of bears, what about bears, in space?! Hear from Broadside Games as they discuss how they went from working a day job and developing games on the side to focusing on a game full-time! The team behind the upcoming action-packed game, Bears In Space, tell all at PAX Aus!
And lastly, tabletop legends Phil Walker-Harding (Sushi Go, Bear Park, Imhotep) and Matt Dunstan (Fairy Tile, Relic Runners) will also be on the floor at PAX Aus, with Walker-Harding demonstrating his game, Spellbook, and Dunstan showcasing a new game, to be revealed for the first time at PAX Aus.
Exhibitor List
The Expo Hall is where we bring together developers, publishers, retailers, and more from all over the gaming industry and you can get hands-on with what they've been working on. 
Take a seat and start mapping out your weekend here: https://aus.paxsite.com/en-us/schedule.html
About PAX Aus
The first international PAX was held in Melbourne in 2013. It has since become Australia's largest gaming festival. The brand also expanded to include a dedicated tabletop expo, PAX Unplugged in Philadelphia, US.
Find out more at the PAX Website. The official hashtag for the weekend is #PAXAUS.