Melissa Chelminiak, Director of Mission Partnerships and Engagement at Aveda, explains how Aveda's mission to put the planet before profit has paid off with its new B Corp Certification credentials.
What does it mean to achieve the B Corp Certification by the non-profit B Lab?
This globally renowned certification is awarded by the non-profit B Lab to companies who share a unifying goal to focus on people and the planet before profits, using business as a force for good. In order to qualify for B Corp certification, companies must complete the B Impact Assessment which evaluates aspects of their business across five pillars: governance, workers, community, environment, and customers.
Aveda joins over 6,000 companies across 159 industries in 86 countries who have earned this high honor. We achieved an overall impact score of 89.6, far exceeding the 50.9 average score of companies undergoing the B Impact assessment.  This incredible brand milestone further recognizes and deepens Aveda's decades-long commitment to social and environmental responsibility and is a powerful example of the Aveda Mission in action. 
How did it come about?
As a brand built on a mission of care and environmental and social responsibility, Aveda is always striving for ways to increase our positive impact for people, animals and the planet. Seeking B Corp certification made sense from every angle. It's another way to show the world what Aveda stands for. That we truly walk our talk. And because B Corp certification is not easy to achieve, it's deeply meaningful.
Describe Aveda's 40+ year commitment to the planet. What does that mean and what is in the pipeline?
In accordance with Aveda's founding mission to care for the world we live in, the brand has pioneered new benchmarks of environmental responsibility in beauty for decades, with priorities in the following six areas: safe beauty; sourcing responsibility; packaging responsibility; cruelty-free and vegan formulas; planet-conscious manufacturing; and helping to protect and provide clean water to people in need in Aveda's sourcing communities and communities around the globe.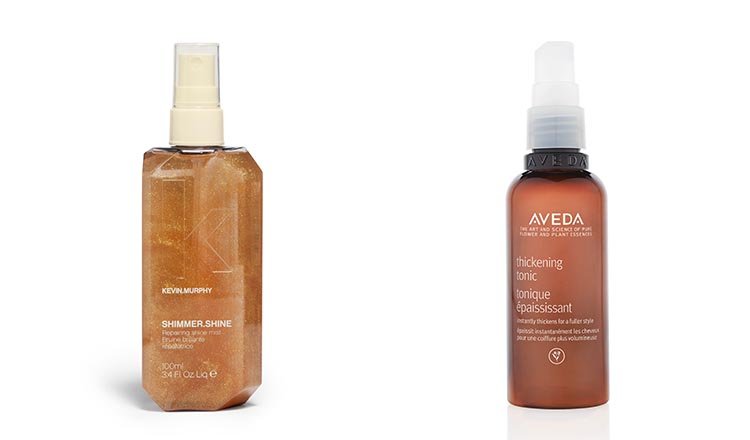 Aveda lives its mission at its company headquarters, which are situated on a 58-acre, National Wildlife Federation Certified campus in Minnesota with honeybee colonies, an employee-curated vegetable garden, electric vehicle charging stations and miles of running trails. The main office building has an emphasis on sustainability: it is powered by solar and wind energy, is carpeted with recycled fibers, has composting and recycling bins throughout the building and an organic cafe.
As shown through our B Corp certification, our care for the environment is as important today as it ever was, and every year we set out to achieve sustainability milestones that will help to further decrease our impact on the planet.