Bryony Gordon was the first. Perhaps the bravest of all. The one who dared to raise her hand publicly and say 'Yes, I struggle with mental health issues, and I'm not prepared to hide it anymore because staying silent doesn't help anyone.'
 The journalist and author's memoir, Mad Girl, became a best seller in 2016, drawing fans around the world because of her brutally honest story about depression and the obsessive-compulsive disorder, which she had suffered from and hid since her teens.
She has written numerous books and articles since, but most famous of all, is her Mad World podcast series, which began in 2017 with an interview with Prince Harry.
In her podcasts, Bryony, 41, talks to different guests about their mental health experiences, asking the same question at the start "How are you, really?". There has been a roster of celebrities and public figures who have talked to her, including the US president's son, Hunter Biden, Stephen Fry, Spice Girl Mel-C and Bake-off star Nadiya Hussain, all of whom seem to agree that feeling weird is the most normal thing in the world.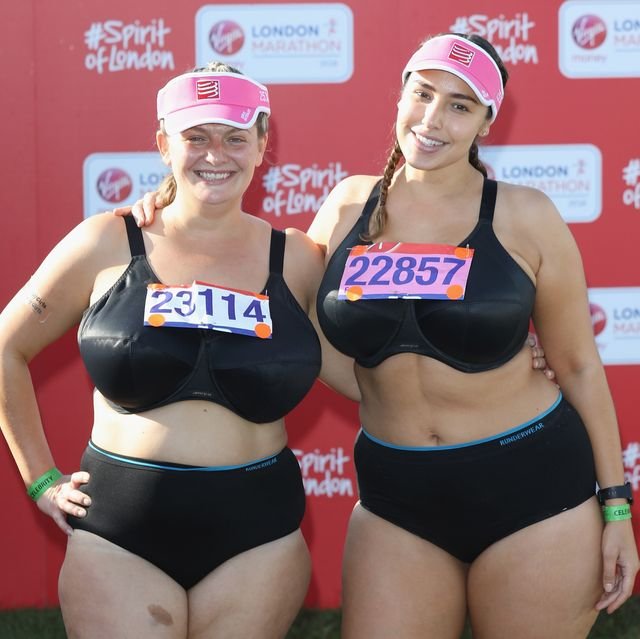 Bryony's ongoing friendship with Prince Harry began shortly after Mad Girl came out. She was approached by Prince William, the Duchess of Cambridge and Prince Harry to contribute to Heads Together, their charity devoted to changing the conversations and stigma regarding mental health. It was a match made in heaven. Bryony ended up running a marathon for the charity.
And then the idea of an interview with Prince Harry, talking about his own mental health came up.
"I had suggested we do the interview as a podcast, the idea being that this would make the young prince feel more relaxed than the prospect of a print interview in which his words could accidentally be taken out of context," says Bryony.
"I loved the easy intimacy of podcasts… And I wanted this podcast to show that all of human life was affected by mental illness, that it didn't matter who you were or what you did. …Where better to do that than with a medium like the podcast, where anyone could listen anywhere, safe in the knowledge that not a single person could judge them."
Bryony couldn't believe it when the prince agreed. "I still remember so clearly sitting down on the sofa with Prince Harry in Kensington Palace, and I was like "You've chosen to talk to me? I'm chaotic, I have this history of alcoholism, drug addiction, OCD.
"But I guess that's why he chose to talk to me. It was such an honour to be part of that moment.  And, I still get people saying, four years on, how much it made a difference to their lives."
Bryony is the founder of Mental Health Mates, a global peer support network which encourages people with mental health issues to connect and get out of the house.  Her award-winning books include:  No Such Thing as Normal (Headline), Glorious Rock Bottom (Headline), Eat, Drink, Run, (Headline) Mad Girl (Headline) and The Wrong Knickers (Headline). 
Bryony Gordon's Mad World Podcasts are available on Apple, Spotify and wherever you get your podcasts.