Reconditioned.me is an 8-week comprehensive online health program designed by a team of experts to optimise your health and well-being.
It consists of mindset coaching, meal plans, effective workouts and mindfulness practice. There are over 170 anti-inflammatory recipes.
The team is made up of Neera Scott on mindfulness, Cliff Harvey on nutrition, Glenn Mackintosh on psychology, and Scott Gooding covering training and fitness.
Your timeline will unlock each week to reveal your plans. Just view the dashboard to view and customise your weekly meals, exercise plan, access tips and nutrition and listen to your mindfulness podcast.

Pros
Affordable and well-organised meal plan
Doable fitness program with a suggested 3 sessions per week which are no longer than 25 minutes
Cons
a few places where acronyms are used e.g. DB means dumbbell.
Would like to see printable versions of the recipes with nutritional information
The fitness plans are split into beginner, intermediate and advanced. They are super easy to follow with step by step photo illustrations of the moves. Some exercises have videos. They don't have sound, so I like to pop on some music while I do them. These routines are 15 minutes duration and meant to be done 3 times a week.
Most of these are bodyweight exercises, so you'll only need dumbbells and a yoga mat. The meal plans are split into days and then three main meals with one snack. The weeks are progressively revealed as you follow the program from start to finish. Be tempted by recipes like Beef Madras, Jerk Chicken, Kale and Chilli omelette, Roasted Rosemary macadamia nuts, seed crackers, raspberry and chocolate ice cream.

The mindfulness area is devoted to audio recordings of guided meditations. This is your chance to sit back, relax and focus your mind. You can also download these podcasts and take them with you on your device.

The website is easy to navigate with sections for:
My timeline
My meal plan
My fitness plan
Mindfulness
Blog
Libraries
Head to the Reconditioned.me website for further information or to sign up: https://www.reconditioned.me/
About Reconditioned.me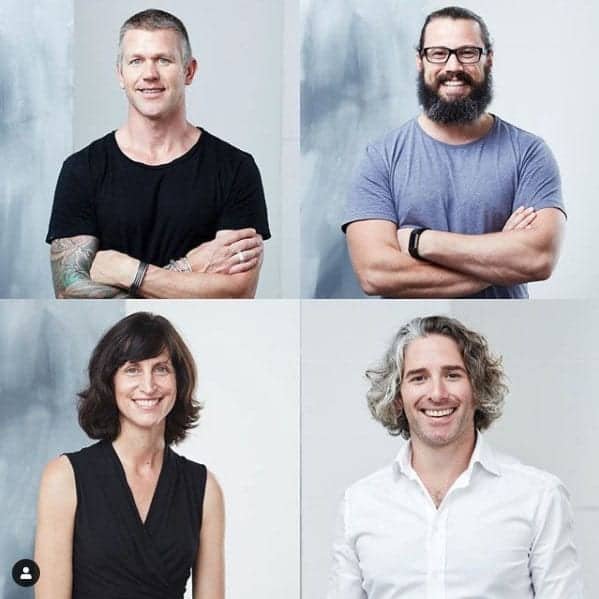 Reconditioned.me is an 8-week program comprising of mindset coaching, meal plans, effective workouts and mindfulness practice. The Reconditioned.me team has years of collective knowledge and expertise which has been conveniently packaged for you. We have done the hard work, research and cooking in the test-kitchen to ensure the program is simple and effective. During the 8 weeks, I have absolutely no doubt you will look and feel better within yourself; you'll then become the inspiration to the people around you. Your inspiration will cast a ripple, helping others become a shinier version of themselves.
https://www.reconditioned.me/