The Focal Clear MGs are a truly transcendent, luxurious listening experience. True luxury, however, comes at a price – $2199. They can't possibly be worth it…can they?
Premium Design from Top to Bottom
The French-manufactured Focal Clears don't just want you to hear their quality, they want you to feel it too. Like driving a fancy car, or sinking into a leather armchair, putting on the Clear MGs makes you feel something – important, but at ease – even before the music starts.
From their sturdy aluminium frame to the padded, pillowy-soft ear-cushions, these headphones ooze luxury. They're weighty in the hand, but much of this weight is in the headband, so they stretch easily to surround the head. This is thanks largely to new ultra-light magnesium drivers in the cans, and so they sit comfortably, without too much of the strain on the ears common among heavy over-ear headphones. Over my time with them, they didn't show any signs of strain or wear and tear, and in fact seemed to get used to my head-shape: only becoming comfier.
Every detail in their impeccable French design feels considered and perfected, between the curious beehive pattern of the brushed aluminium behind the drivers, to the soft leather of the headphone, they're buttery, decadent and a pleasure to use.
The Sound
Okay, so they look nice. They're stylish, cool – but sadly one can't see and hear their headphones at the same time, and you'll be wanting to keep them on your head. As nice as they look, they sound even better.
If you're like me, you like music. You go to the occasional gig or concert, and you listen to music on some decent speakers when your friends come around. And then, to keep the music with you, you put some headphones on – to keep you company on a long flight, or while working, or relaxing in the bath. Putting on the Clear MGs is a totally new experience. You can hear every perceptible detail in the music – every instrument, every wavering note in every voice of every singer in the choir. The feeling is hard to describe but is more akin to sitting in perfect surround sound – as if each musician on the recording is arranged perfectly around you. One of my favourite things to do with these headphones was to put my favourite songs on repeat and listen in turn to each individual track in the music.
This effect is achieved because the sound is so perfectly clear, and the drivers arranged such that you can hear that each part of a recording is really coming from a subtly different place in the headphones. This means that the Focal Clear MGs are open-backed headphones – that is, that instead of having the sound "closed" by the back of the headphone cans, the sound is allowed to leak out behind the drivers. One might think this is a disadvantage – and indeed you might want to be careful on the train or bus (or, eventually, the plane!) cranking these up to their full potential – but it allows the space for the drivers to contribute to the light, airy sound that sounds impossibly three-dimensional so close to your ears.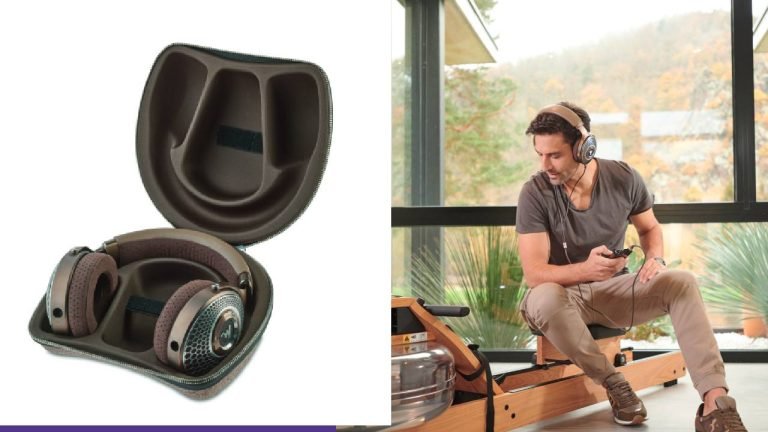 The Verdict
Usually this is where we'd help you decide whether a pair of headphones is worth the price. The Focal Clear MGs are not, however, just any old pair. If you were like me, and you've never worn a pair of headphones this good before, the MGs aren't just better: they're a totally new, extraordinary listening experience.
They're luxurious, they sound impossibly, perfectly clear, and, most importantly, they're an extreme pleasure to wear and experience. Whether that's worth the hefty price tag is up to you – personally, I'm just grateful to have had the experience to listen all my favourite tunes as perfectly as I ever will.
The Focal Clear MGs are available for $2,199 at Addicted To Audio, or you can try them instore at their Sydney, Melbourne, Adelaide and Perth locations.