Samsung, the tech giants most known for its televisions and smartphones, has announced its release of the AirDresser – a smart and efficient technology-driven adaptation of the "closet" that transforms the way we take care of our clothes.
So what can the AirDresser do?
Remove allergens and germs
With the help of Samsung's Jet Air technology and Air Hangers, the AirDresser blasts powerful air to remove dust and odours, and steam to eliminate germs and allergens while keeping our clothes fresh and sanitised between washes.
The high-temperature steam penetrates through the fabric and removes up to 99% of bacteria, along with house mites and dust.
Dries and removes wrinkles
A work day can be long, and so it's completely normal for our clothes to experience some sort of creasing. Maybe you left your shirt in your gym bag, it happens, and when it does, a quick cycle in the AirDresser with WrinkleCare can immediately help reduce wrinkles and smooth out clothes.
Smart advice
The AirDresser can also advise the optimal cycle based on a certain type of fabric. Users can simply input the fabric in and receive recommendations and even access specialist cycles.
Other features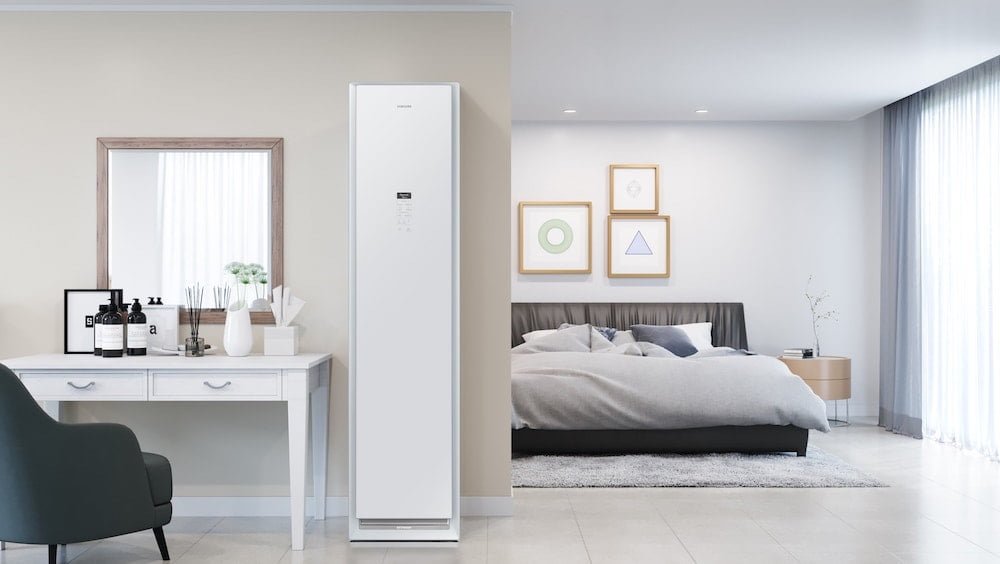 The AirDresser is relatively quiet;
stylistically adaptable to any household design;
does not require affixing or plumbing
Price and availability
The AirDresser is available now from select retailer for RRP $3999. For more in-detail information, visit the Samsung website.