Silicon Valley-based Bear Douglas knows what it's like to be at the top of her game. Ever since graduating from Stanford University, Bear has mainly worked with the world's biggest tech giants.
Currently, she is leading a huge team as Slack's Director of Developer Relations.
Prior to that Bear spent her career at Twitter, Facebook and Parse, driving the movement to create APIs that go a step further than pure functionality to make it easier for developers to build apps and improve user experience along the way.
Here, Women Love Tech talks to Bear about her career to date, the lessons she's learned along the way and why tech firms need to work harder to retain women in STEM through greater inclusion.
Tell us about your career
When I was younger, I did not know what careers were available. In high school, I spent a lot of time doing computer science. I was lucky at my school as I had a lot of computer programming available; then in college, there was a feast of topics to study like economics. I thought I'd major in archeology. It wasn't until later I discovered my love for computer science.
For the first two years, I worked for some small start-ups, some failed and some pivoted. One was a competitor to Uber and one got acquired by Facebook.
In 2012, I joined Facebook. At the time, there were about 2,000 people working there. It was a very high energy work place. The average age was 26 or 27. People were very focused on the mission. There were also slogans displayed on the wall like: 'We don't build products to make money. We make money to build better products.'
It was a time of high hopes at Facebook. I was there for two years and two months. That was my first official role in Developer Relations.
What does the Developer Relations role entail?
Someone in Developer Relations is an engineer who is particularly good at teaching other engineers. It's a really interesting role and one that combines my love for software engineering and building a community of people who are building on top of your platform.
Guy Kawasaki from Apple was the first person to claim the title of software evangelist and then in 2010, you had companies like Microsoft, Google and Apple with people in that role, so just a few of the really large platform providers.
Where did you work after Facebook?
Twitter was next. The reason I jumped was they were building a new mobile development pit and mobile had been my particular area of expertise. They were looking for someone to lead that product. I was there for 2-1/2 years.
On personal level, I learned a lot at Twitter – particularly how to manage a distributed team. It was also an interesting time in the mobile ecosystem.
What does your current role at Slack involve and describe the initiatives you are most proud of?
I joined about three years ago, and over the course of that time, people's needs from our platform have changed dramatically. Three years ago, chatbots were all the rage because people were excited to apply machine learning in a new set of contexts. In the time since then, chatbot mania has cooled a bit and people have wanted to see more from us when it comes to building beautiful interfaces.
Our platform has had to evolve, and we've had to overhaul our education system with new docs and tooling like our app framework, Bolt. We are seeing more and more marked demand for people building Slack apps, so we've released a Developer Certification Program for people to be officially certified by us. We're also creating spaces for them to connect with one another online and in person through slackcommunity.com
Slack is a fabulous product. Tell us more about Slack and how companies benefit?
Slack is transformative because it starts out as something very simple – cheerful chat with your coworkers with emoji and GIFs – and then gets more powerful as you discover other features, like reminding yourself to complete tasks or sharing data from apps. Having searchable records that people can discover is also a game changer when you're trying to stay on top of what your company is doing.
Making information more transparent helps people at all stages of their career to do their jobs better. At Slack, we believe we have a responsibility to help resolve the fundamental challenge of coordination. A big portion of that is by increasing transparency between teams and among people– when information moves out of individual inboxes and into channels, everyone works with a more complete picture of what the company is doing as a whole. When you have that more complete picture, you can be more responsive to your customers' needs and where the market is going– shorthand, people refer to that responsiveness as organisational agility. And according to McKinsey, agility is the single biggest predictor of long term business performance.
Slack is leading a generational shift in the way an entire company works together. Unlike email, it was designed from the bottom-up to integrate with everyday software tools. Whatever tools people already use, Slack increases the value of that software investment by making it easier to access and act upon within it–95 per cent of people who use Slack apps say it improves their experience of the parent software.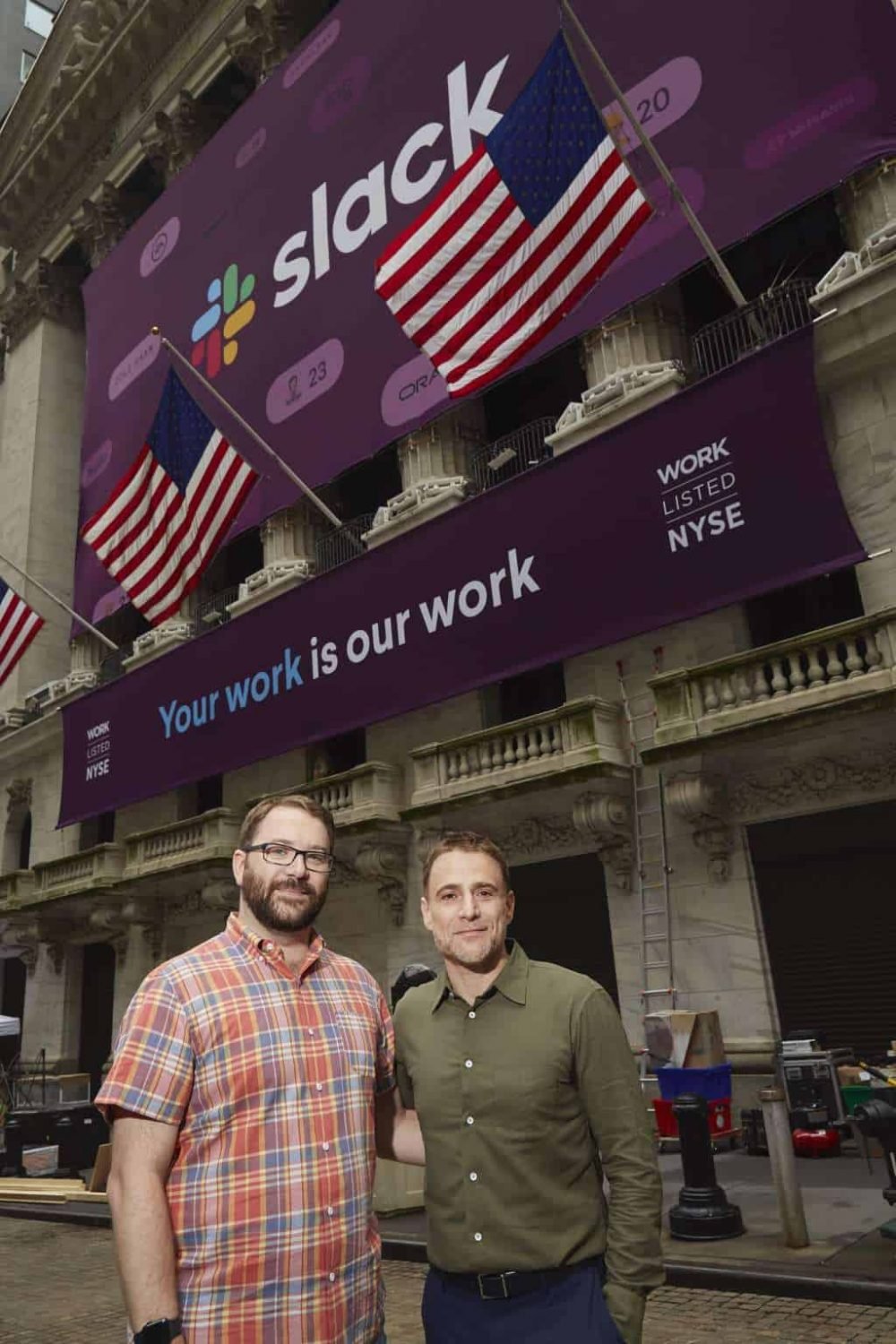 What is the culture like at Slack?
The culture is really empathetic. There are four words that sum it up – humble, hardworking, smart and collaborative. I think that does bare out about in who we hire. The striking thing is people are not credit-taker. It's a really lovely thing and it took me a while to put my finger on what it was that made it such a special place to work.
Tell us about the Slack co-founders Stewart Butterfield, Cal Henderson, Eric Costello and Serguei Mourachov?
The founders are very thoughtful in the many things they do. It trickles down to the rest of the company. They care a lot about our customers. We have a very large customer support team, and we care about giving them high quality responses and that only happens when the founders' expectation makes that a top priority.
The founders are known for thoughtfulness and for being customer centric.
One of the things I've been proudest of is our company partnership with The Last Mile. The Last Mile take inmates from St Quentin jail and they train them in tech and then beyond that … they do the work in placing them in tech companies. At Slack, we have three people who come from there.
Why do we need more women in STEM? How can we achieve that?
There's a lot we can do to make sure women already there don't leave. There's plenty of focus on the pipeline problem … more and more women are studying computer science.
But once they are in door there needs to be more work on inclusion. For me what is important is looking at pay equity and making sure there are no gender pay gaps for people in same role. This is something that is pretty critical. Other things to do is to make sure that people are more diverse. One of the benefits is you catch things you wouldn't otherwise catch, it helps builds empathy for customer from different background, too. Diversity doesn't just extend to gender, it's also LGBTQ and things like ethnicity. As a manager, one of the things I try to focus on is people in my team having a voice because that helps build up a sense of belonging.
Who are your role models and why?
Most of my role models are people I know, and not necessarily famous. One of my first mentors, Leah Silber, taught me everything I know about building developer communities.
I've also had fantastic role models in the managers and leaders I've had at Slack- our GM of Platform, Brian Elliott, and our former CPO, April Underwood. She and a few women from Twitter, including my former VP Jana Messerschmidt, built an investment collective called #Angels – a group of all women. Their mission is to get more women on the cap tables of successful startups. 
What are your favourite apps?
Ones I use most are pretty the same as everyone, other than that I use ClassPass. This is a female founded company, and the idea is they take inventory at studios and aggregate them into a membership that you can subscribe to. You can take classes in the US and in Australia. It's a very handy app and great for discovering workouts.
Also, there is a beautiful comic app called Florence. It is an interactive experience and you can play video games through it.