I lusted after my Sony noise-cancelling wireless headphones for several years, before actually buying them. My WH-1000X M3 headphones are currently one of my most valuable tech toys.
The box contains headphones, manual, reference guide, USB Type-C cord, headphone cable, plug adaptor for in-flight use, headphone cable, and a soft case with a zipper. The handout includes a QR code that will direct you to the online Sony Help Guide. This contains everything you'll need to get set up and confident.
After charging up your headphones, you'll need to download the Sony headphones connect app. This allows your phone to talk to your music apps, adjust your bass levels and customize your sound.
You'll then need to connect your headphones to your smartphone with Bluetooth. This is a bit of dance that you need to do in the correct order, otherwise you'll be accidently sharing your music selection with the rest of the train carriage. Turn your Bluetooth on your smartphone, then hold the on button on your headphones for 7 seconds, and connect.
You can adjust the headphones to fit snuggly around your head. I'm yet to master touching the headphones as controllers and using them to answer a phone call.
Sony Headphones WH-1000X M3 Specs
This model has the following features:
Hands-free calling with HD Voice
10 min charge, play up to 5 hours
Music playback time: max 30 hours
voice assist function
Use with Google Assistant, Alexa built in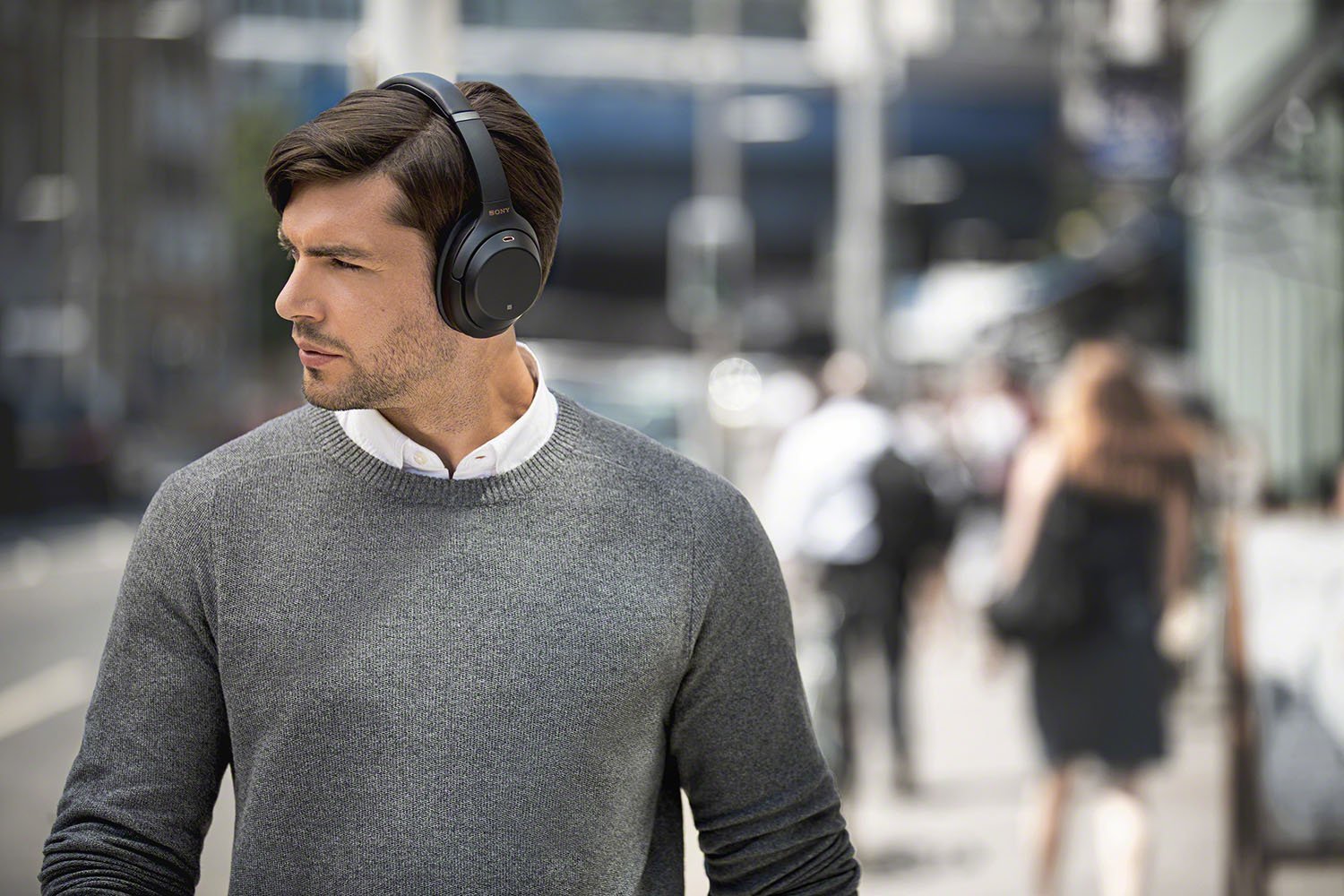 The noise-cancelling features are a must-have for regular commuters. It successfully blocks out bad cheesy shopping centre soundtracks, the neighbours' yelling at the kids to keep it down and the cricket on the television.
The only downside is that wearing headphones might border on being rude when you are out and about, and unintentionally ignoring people doing their job. In these situations, it takes only a second to move them around your neck.
The guide suggests not using them while walking, driving or cycling and they are not waterproof or to be used while you are sweaty or in a humid location. My headphones have survived light rainfall and many trips to the gym (but I only sweat as much as Roger Federer does). The sound sometimes has interference or cuts out at intersections in the C.B.D, near the army base blackspot and when I move too far away from my mobile phone.
The Sony wireless noise-cancelling headphones are well-designed and feel comfortable for all-day wear. Spotify music sounds even more awesome than through my dodgy computer speakers.
Highly recommended
Head to the Sony Australia website https://www.sony.com.au/ to find out more information and purchase.
About Sony
About Sony: With a diverse portfolio of businesses across electronics, music, film, interactive games and telecommunications, Sony is uniquely positioned to be the world's largest technology and entertainment company. Sony Australia Limited is a wholly-owned subsidiary of the Sony Corporation of Japan, and a leading manufacturer of audio, video, communications and information technology products for the consumer and professional markets. Committed to producing innovative and quality electronic products, the range includes BRAVIA TVs, Cyber-shot digital cameras, Handycam camcorders, α digital interchangeable lens cameras, Walkman MP3 players, headphones and other audio products, and HD professional broadcast equipment. For more information on Sony Australia, visit www.sony.com.au.